Day 1 - Prague
Titan's VIP door-to-door travel service collects you from home, for your flight to Prague. On arrival, transfer to our hotel for the next two nights, the Wellness Hotel Step (4T) or similar.
Dinner
Day 2 - Prague
This morning, we head into the centre of Prague for a guided tour of this photogenic city. The afternoon is free for you to see more of the city – perhaps explore the 9th century castle complex, with its UNESCO-listed basilica and palace, or visit some of the numerous museums and galleries. With our hotel located in the city suburbs, we have arranged a shuttle service for those who require it.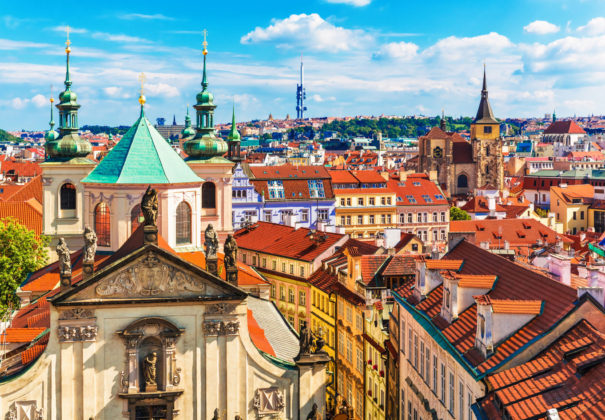 Breakfast
Day 3 - Prague - Regensberg
After a morning at leisure, we take a coach to Regensberg with a stop for lunch. Once we reach the port, embark MS Bellejour (4T), where light refreshments are available. A welcome cocktail and captain's gala dinner are served this evening.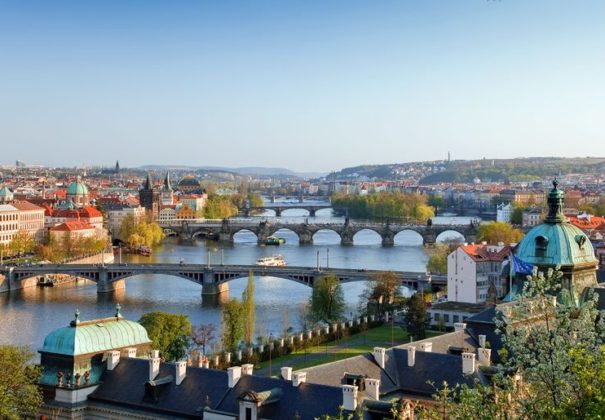 Breakfast, Lunch & Dinner
Day 4 - Regensburg
The 18th century Weltenburg Abbey is on the agenda today. It's a spectacular building, an opulent combination of baroque architecture, gold detailing, frescoed ceilings and marble columns. The Benedictine monks here are famous for brewing award-winning dark ale, which they've been perfecting over hundreds of years. The afternoon is free for you to explore Regensburg – a UNESCO World Heritage Site, home to architectural treasures such as the Porta Praetoria, a Roman gateway built in AD 179 and the Gothic St Peter's Cathedral. We set sail along the Danube in the early evening.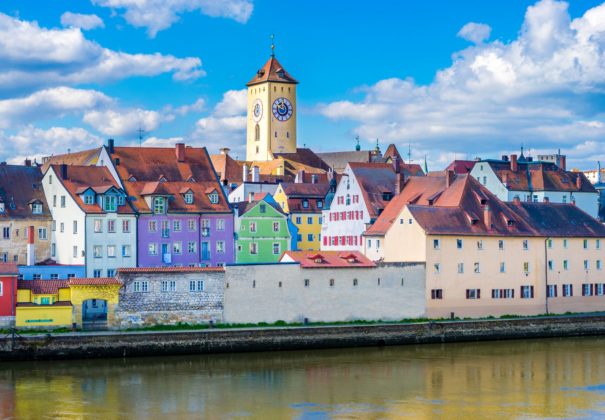 Breakfast, Lunch & Dinner
Day 5 - Passau
We cruise into Passau at breakfast time, giving you the day to get to know the 'Three Rivers City', set at the confluence of the Danube, Inn and Ilz. Join an optional guided tour, or head off on your own to discover this Bavarian city's treasures, which include two Bishop's Palaces and a Baroque cathedral.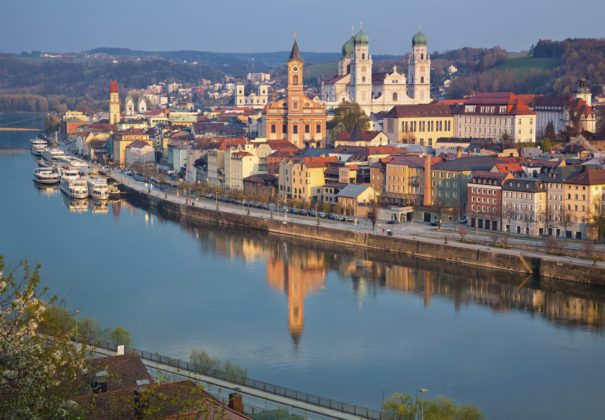 Breakfast, Lunch & Dinner
Day 6 - linz
Today we cross into Austria, where we moor in the lovely city of Linz. Again, you can join a walking tour around the city sights, or choose to do your own thing. A previous European Capital of Culture, Linz offers a fascinating mix of old and new. Admire the Baroque town hall and cathedral, before taking a turn around the modern art museum (set inside a striking riverside building). Once you've seen the sights, treat yourself to a slice of the delicious local cake, Linzer torte.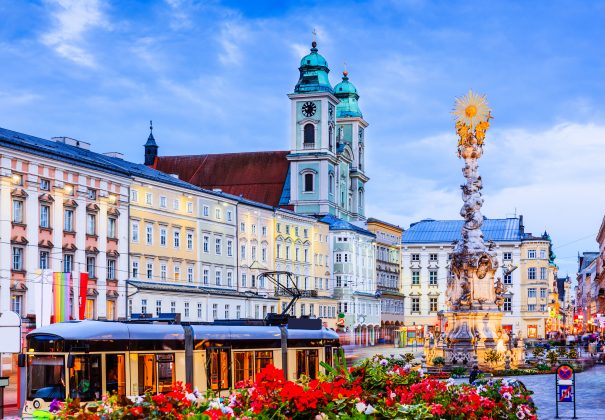 Breakfast, Lunch & Dinner
Day 7 - Melk - Dürnstein
We dedicate this morning to Melk, and its abbey in particular. Balancing up on a rocky promontory overlooking the river and the Wachau Valley, the abbey takes baroque splendour up a notch – every inch of the interiors seems to be covered in rich decoration and detailing. After a tour and a wander through the gardens, we head back to the ship for an afternoon sailing to our next stop, Dürnstein.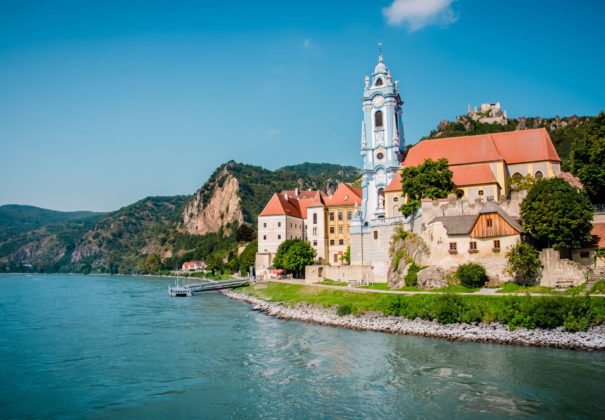 Breakfast, Lunch & Dinner
Day 8 - Dürnstein - Vienna
Dürnstein is one of Austria's prettiest towns, and this morning we enjoy a guided tour to admire its 16th century houses and colourful monastery, and a wine tasting, where we sample a selection of wines produced here. We depart Dürnstein at lunchtime, arriving at our next port of call – Vienna – in the early evening.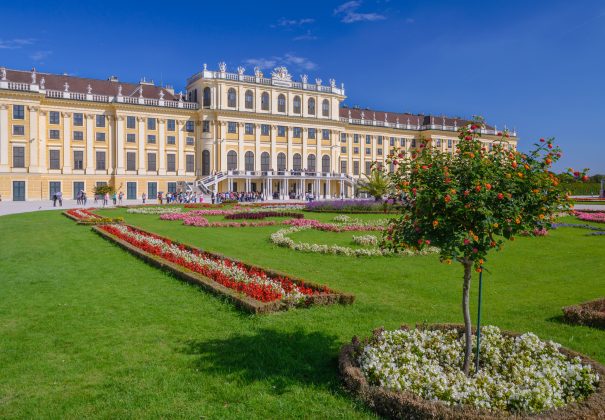 Breakfast, Lunch & Dinner
Day 9 - Vienna
This morning, we have a guided city tour of Vienna. Austria's capital boasts a glorious collection of Baroque palaces and neo-Gothic buildings. Many of these line the famous 'Ringstrasse', the boulevard which encircles the old town. Back on board, we learn the secrets of dancing the perfect waltz with an afternoon class. In the evening, there's the option to take in a classical concert (Mozart or Strauss) at one of Vienna's magnificent palaces.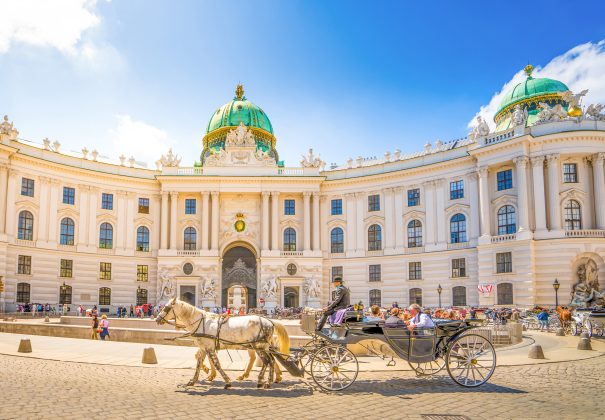 Breakfast, Lunch & Dinner
Day 10 - Bratislava
From one capital to another – today, we awake in the Slovakian city of Bratislava. Our optional tour includes a ride on a miniature train, which passes the 18th century Slovak Philharmonic Hall and weaves its way through the cobbled streets of the old town, before delivering you at the gates of the hilltop castle. Afterwards, there's time for a walking tour of the old town's pastel-shaded houses, palaces and fountain-studded Main Square. We enjoy the captain's farewell gala dinner on board this evening.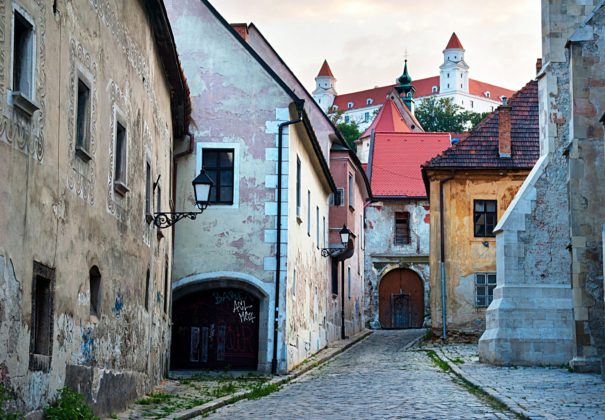 Breakfast, Lunch & Dinner
Day 11- Budapest
We glide into beautiful Budapest this morning. The city straddles the Danube, with hilly, historic Buda on the west bank and lively Pest on the east. Our included tour shines the spotlight on the city's top sights, including the riverside Parliament Building with its iconic Gothic dome. The remainder of the day is yours to make your explorations.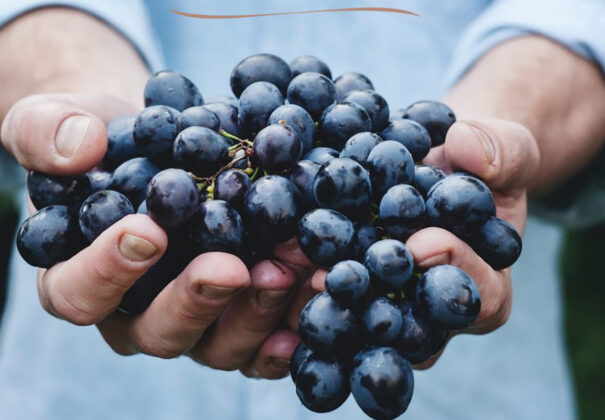 Breakfast, Lunch & Dinner
Day 12 - Budapest - UK
We transfer to the airport for your return flight to the UK. Upon arrival, your Titan vehicle will be waiting for the journey home.
Breakfast