Day 1 - Budapest
Titan's VIP door-to-door travel service collects you from home, for your flight to Budapest. Upon arrival, embark MS Bellejour (4T), where light refreshments are available. A welcome cocktail and captain's gala dinner are served this evening.
Dinner
Day 2 - Budapest
Take in the stunning sights of Budapest, with relics and monuments from over a millennium of settlements, including Parliament building and Heroes' Square.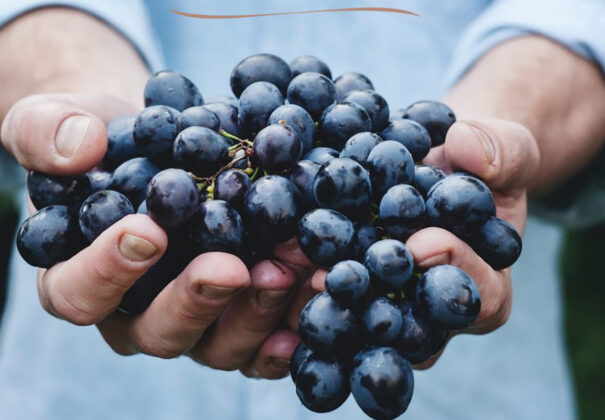 Breakfast, Lunch & Dinner
Day 3 - Pécs - Mohács
On our tour of Pécs, we'll view the City Hall, the Renaissance-style Bishop's Palace, mosques, chapels and Roman remains. Enjoy a free afternoon in Mohács, awarded European Capital of Culture in 2010 for its museums, theatres and architectural treasures.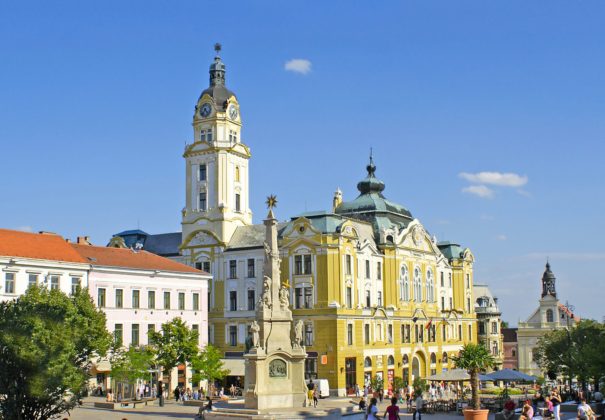 Breakfast, Lunch & Dinner
Day 4 - Osijek
An optional guided tour introduces you to Osijek, a lively Croatian city with a centre fortified after liberation from the Turks in the 18th century, the neo-Gothic Church of St Peter and St Paul and the grand Europska Avenija of elegant Vienna Secessionist mansions.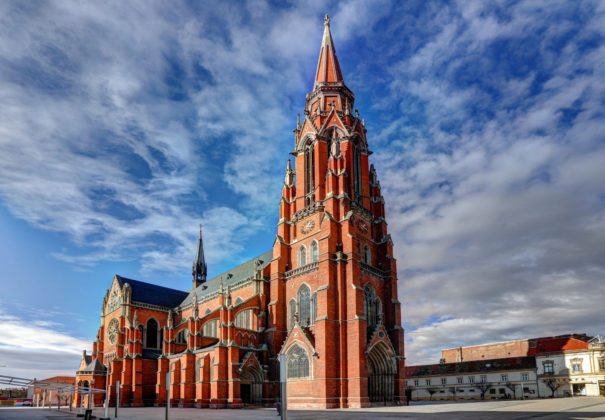 Breakfast, Lunch & Dinner
Day 5 - Vukovar - Novi Sad
An optional tour offers insight into Vukovar's tumultuous past. This baroque city became a symbol of war after the atrocities of 1991; however the once-wrecked centre is being restored. Arrive in Serbia's Novi Sad in the early evening.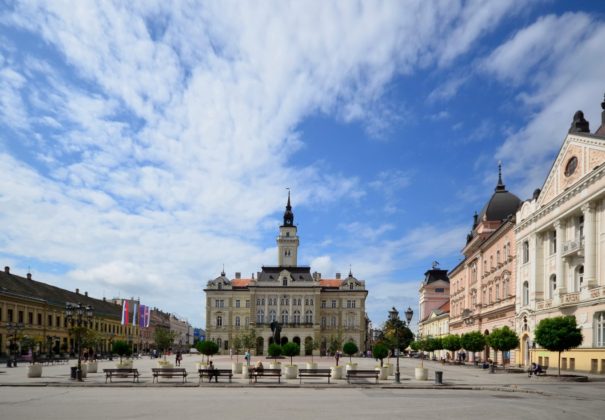 Breakfast, Lunch & Dinner
Day 6 - Novi Sad
During the rule of the Habsburgs, Novi Sad was at the centre of Serbian culture; and its galleries and music scene have kept this vibrant city alive, now more than ever as it prepares to become a European Capital of Culture in 2021. An optional guided tour takes in the main sights, with time to make your own discoveries.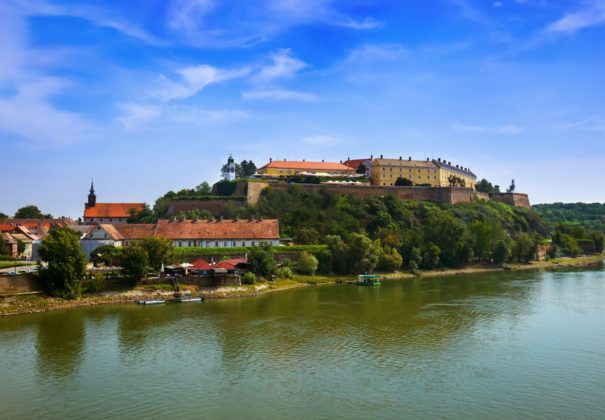 Breakfast, Lunch & Dinner
Day 7 - Belgrade
A panoramic coach tour through Belgrade, the capital of Yugoslavia, includes Republic Square and Saint Sava Cathedral, one of the largest church buildings in the world. We then visit the Kalemegdan Fortress, which has been rebuilt countless times since its beginnings as a 2nd century Roman fortification; and explore the city by foot to find legacies from Habsburg, Ottoman and Socialist rule.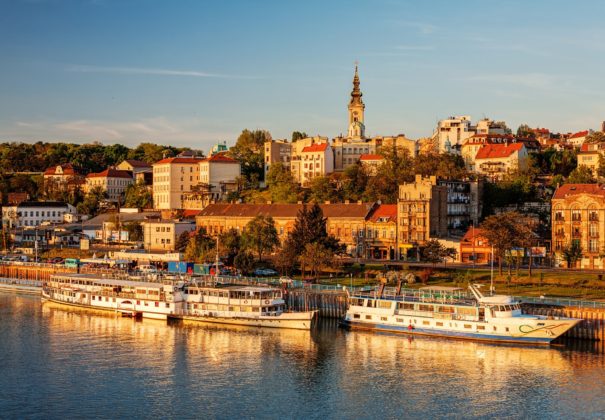 Breakfast, Lunch & Dinner
Day 8 - Donji Milanovac - Cruise the Iron Gates
Donji Milanovac has been moved several times, creating a small, modern Serbian town steeped in history. An optional excursion to Lepenski Vir showcases one of Europe's most important Mesolithic sites – it changed our knowledge about complex prehistoric cultures in Europe. We begin our passage through the four spectacular narrow gorges of the Iron Gates late this afternoon.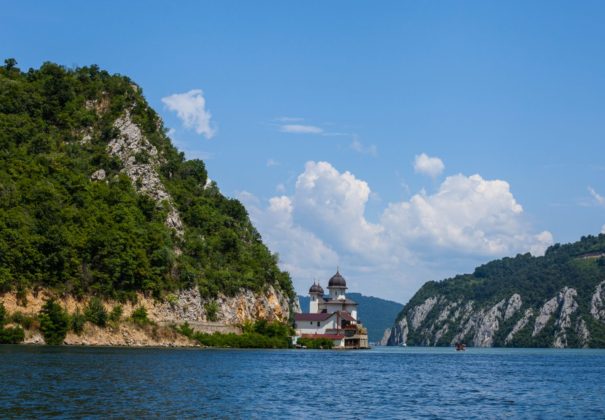 Breakfast, Lunch & Dinner
Day 9 - Vidin
Take a guided tour of Baba Vidin, a moated medieval royal fortress with towers, cannons and gallows; then view the legendary Belogradchik Rocks – a vast area of huge sandstone formations, varying from red to yellow, with names such as The Cuckoo, The Madonna and Rebel Velko.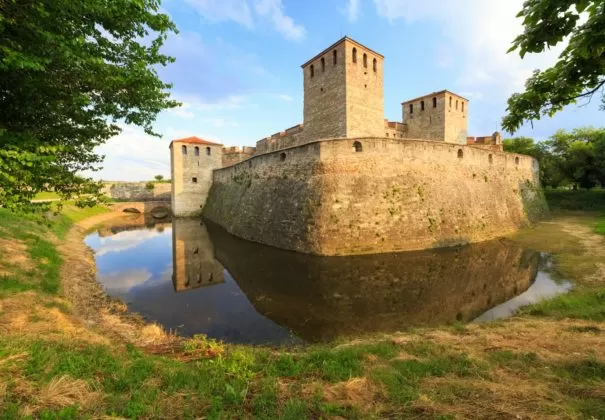 Breakfast, Lunch & Dinner
Day 10 - Rousse
An optional city walk is available to discover Rousse, a city of European grandness with a history detailed within its 200 listed buildings, city museums and the ruined fortress – a Neolithic settlement turned into a Roman naval centre.
Breakfast, Lunch & Dinner
Day 11 - Cernavoda (Constanta)
We reach the Romanian shores of the Black Sea to discover Constanta, a city inhabited for millennia. We visit the richly decorated Orthodox Cathedral of St Peter and Paul, and stop by the beautiful Casino for spectacular views over the largest port on the Black Sea.
Breakfast, Lunch & Dinner
Day 12 - Giurgiu (Bucharest)
In Bucharest, we visit the opulent Palace of the Parliament, the world's second-largest administrative building (after the Pentagon). Work started on this controversial building for former dictator Nicolae Ceausescu in 1984, and hundreds of rooms are still to be completed.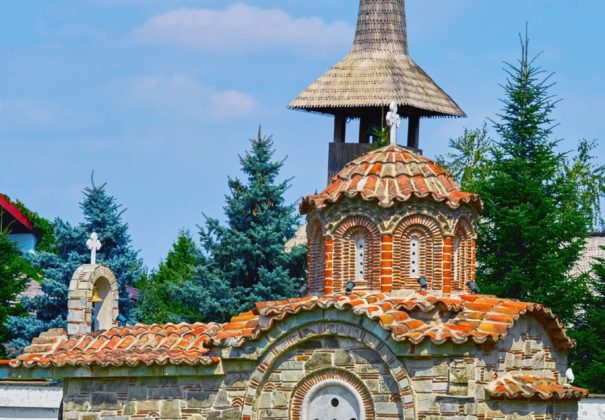 Breakfast, Lunch & Dinner
Days 13-14 Giurgiu - Bucharest
We return to Bucharest, where we stay for the next two nights at the Hotel Cismigiu (4T), with plenty of time to discover the grand palaces, the opulent concert halls, religious monuments and reminders of the nation's political past. On day 14 we'll take a VIP tour of Ceausescu's former residence.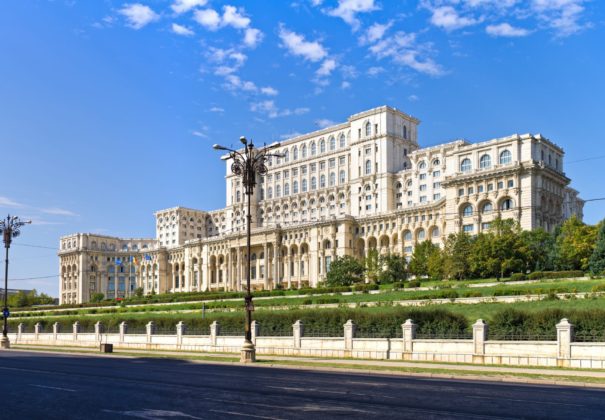 Breakfast
Day 14 - Bucharest - UK
We transfer to Bucharest Airport for your return flight to the UK. Upon arrival, your Titan vehicle will be waiting for the journey home.
Breakfast