Day 1 - UK to Budapest
Fly to Hungary's capital and embark your ship. Tonight, enjoy a welcome cocktail reception and dinner on board. You remain moored here overnight.
Dinner
Day 2 - Budapest
This morning, join an included tour of the Hungarian capital, a cosmopolitan, culture-rich centre of two halves. Buda is the older part, with cobbled streets and medieval architecture, while Pest is the administrative centre with impressive 19th-century public buildings set on wide avenues. Your tour reveals the highlights, including the UNESCO World Heritage-listed Buda Castle. Set sail this afternoon and cruise through the night.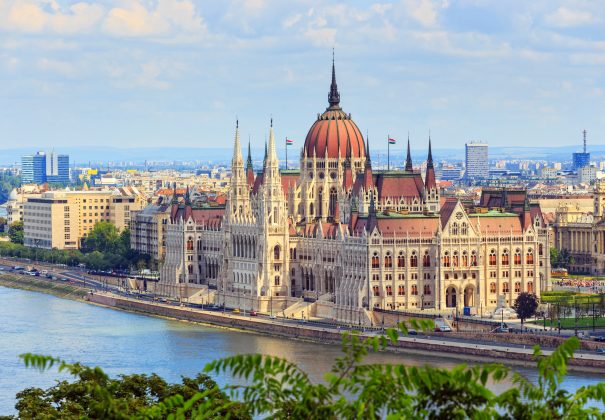 Breakfast, Lunch & Dinner
Day 3 - Vukovar
This morning discover Vukovar, the largest Croatian town and river port on the Danube, and consequently a thriving town before the Yugoslav War. Compare the surviving belle époque architecture with shell-scarred buildings that have been preserved in memory of those killed and injured. This afternoon, set sail again and cruise towards the Iron Gate gorge.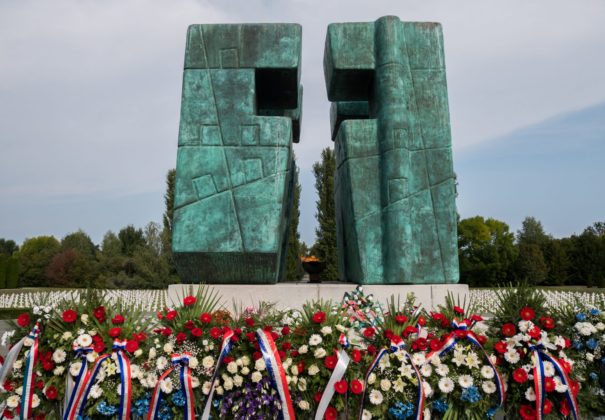 Breakfast, Lunch & Dinner
Day 4 - Iron Gate
Sail through a particularly scenic stretch of the Danube – the world-famous Iron Gate gorge, between Romania and Serbia. Set in the Djerdap National Park, it's the largest and longest in Europe, and the Iron Gates is the narrowest and deepest part. Head out on deck and check out how the ship manoeuvres through two locks by the Djerdap power stations.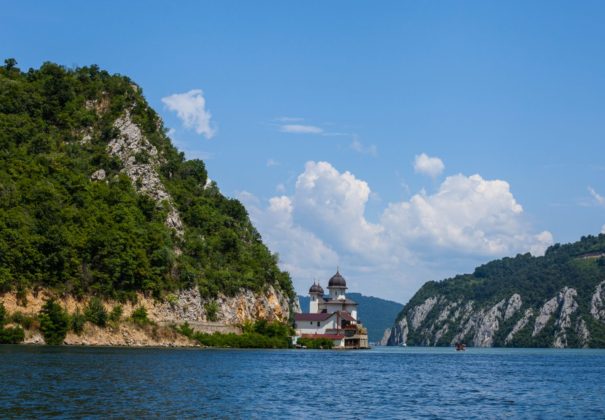 Breakfast, Lunch & Dinner
Day 5 - Rousse
Arrive in Rousse, Bulgaria's largest port, this morning. Explore independently or perhaps take an optional guided walk through the city that's sometimes referred to as 'Little Vienna', thanks to the imposing 19th-century Austro-Hungarian architecture. Set sail again this afternoon.
Breakfast, Lunch & Dinner
Day 6 - Danube Delta
Today enjoy cruising through the beautiful Danube Delta. You may like to join an optional trip aboard a smaller boat which can reach parts of the Delta habitat that larger vessels can't, to fully appreciate the wilderness and bird life of this UNESCO Biosphere Reserve. Sail on this afternoon and overnight.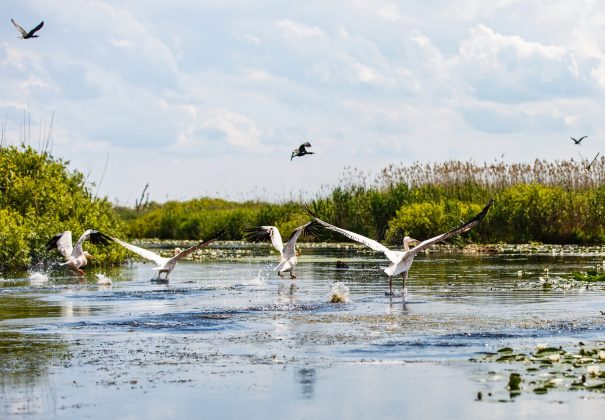 Breakfast, Lunch & Dinner
Day 7 - Chiciu to Giurgiu
Pause briefly in Chiciu to join an included full-day tour of Romania's lively capital, Bucharest. In the 1900s it was known as Little Paris, a reference to the elegance of the city and the social whirl enjoyed within it. That stopped however while Romania was under communist rule from 1948 until 1989. You'll view some of the communist architecture such as the enormous Palace of the Parliament, commissioned in 1984 by party leader Ceausescu, as well as elegant buildings from the pre-communist period. Cotroceni Palace, built for the Royal Family,is now residence for the President of Romania, while historic Cretulescu Palace was also a private dwelling, but now is an administrative centre. Lunch is included during your tour. Rejoin your ship in Giurgiu and remain moored until later tonight.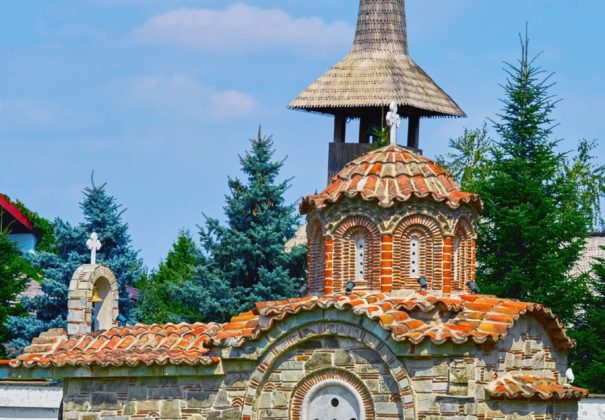 Breakfast, Lunch & Dinner
Day 8 - Cruising the Danube
Enjoy a day at leisure on board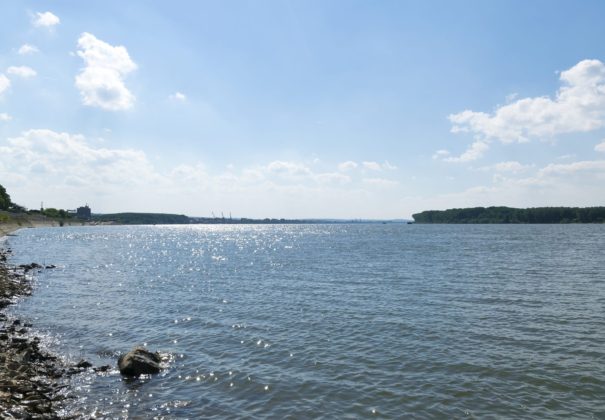 Breakfast, Lunch & Dinner
Day 9 - Iron Gates to Donji Milanovac
Return through the dramatic Iron Gate gorge and arrive in the pretty town of Donji Milanovac, on the banks of the Danube in the midst of the Djerdap National Park, the largest, and possibly most beautiful, of Serbia's five national parks. The region has a rich history, and this afternoon, you may choose to join an optional excursion to the Lepenski Vir Mesolithic site. Although discovered in 1940, it was 1965 before excavation work began on this Stone Age settlement, revealing a series of villages and rock carvings dating back to 6400 BC and the earliest examples of 'monumental' sculptures. Cruise overnight towards Belgrade.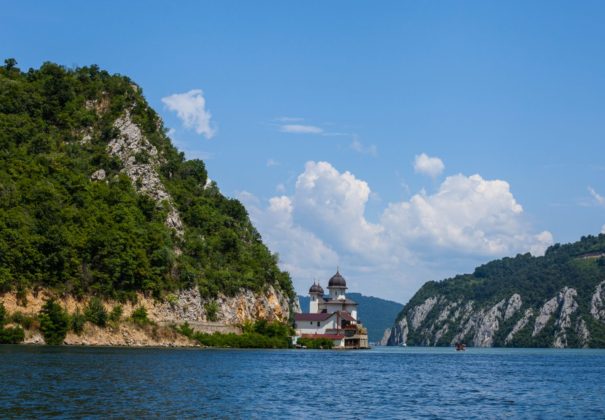 Breakfast, Lunch & Dinner
Day 10 - Belgrade
Arrive in Serbia's capital, one of the oldest European cities, this morning for a full-day stay. You can explore its key attractions, including the Kalmegadan Fortress, the cathedral and St Sava Temple, all set on the waterfront, independently. Or you may like to join an optional tour which will reveal the highlights of this city at the junction of the Danube and Sava rivers which features buildings from many different eras and cultures. Cruise overnight towards Novi Sad.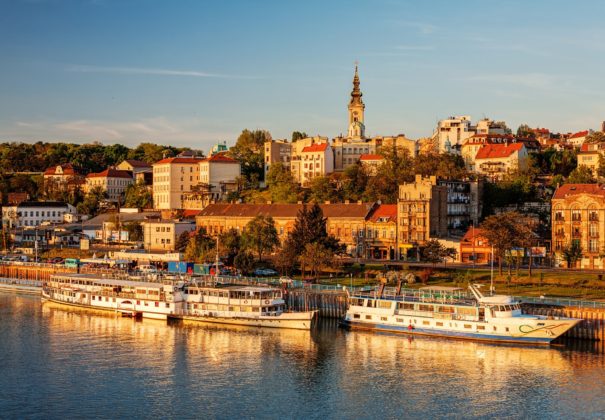 Breakfast, Lunch & Dinner
Day 11 - Novi Sad
Enjoy the morning in this city where European and Balkan cultures meet, with this stretch of the Danube acting as a natural border. Beside Novi Sad is the Petrovaradin Fortress, with a 16-kilometre network of underground passages and the officers' residences and government buildings beneath. Perhaps pay a visit to the City Museum within the fortress walls. Or you could join an optional walking tour of the old town centre with its fine 18th and 19th-century architecture. Set sail again this afternoon.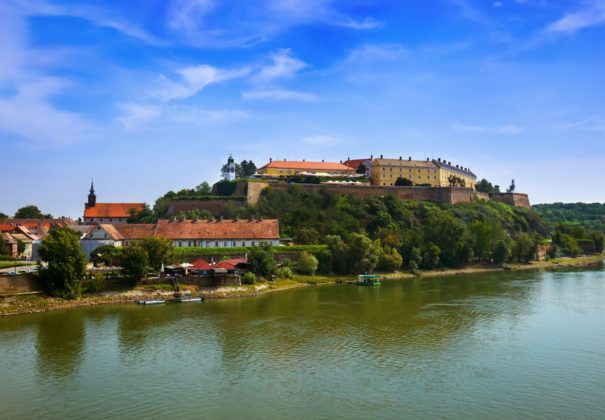 Breakfast, Lunch & Dinner
Day 12 - Mohács to Kalocsa
Explore Mohács, an important port of call for Danube traffic for many centuries, although it was the burgeoning steamboat traffic of the 19th century that led to a dramatic building boom. Close to the town is the site of a battle in 1526, when the Hungarians fought the Ottoman advance but were outnumbered and out-manoeuvred, triggering the start of 150 years of Turkish rule. Mohács is also famous for its folklore traditions and you can see a demonstration of traditional Hungarian horsemanship by local Magyar cowboys on an optional excursion. Your ship continues to Kalocsa pausing briefly for excursion participants to rejoin her
Breakfast, Lunch & Dinner
Day 13 - Esztergom
Spend the morning in Esztergom, possibly the most attractive town on the Danube Bend and the original capital of Hungary. You can explore independently or join an optional excursion to the vast, domed neo-classical Basilica of Esztergom, the largest in Hungary, built in the early 19th century. The excursion continues to the artists' village of Szentendre where you can browse the many galleries and museums before your ship heads off this afternoon towards Bratislava.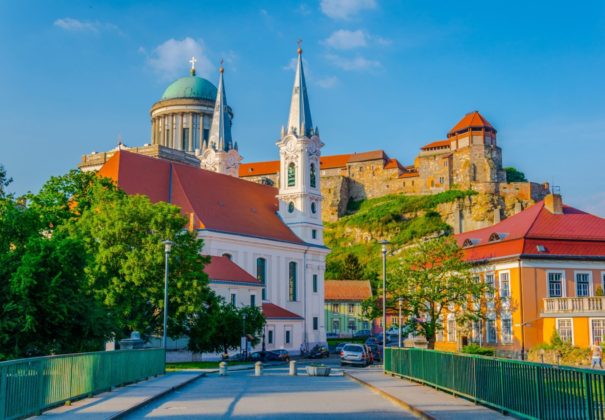 Breakfast, Lunch & Dinner
Day 14 - Bratislava
Explore Bratislava, founded over 2,000 years ago, independently today. Now capital of Slovakia, it was also capital of Hungary for a while during the late Middle Ages and eleven Kings of Hungary were crowned here in the Cathedral while Turks occupied their own capital. The Old Town is easily explored on foot – stroll through ancient cobbled streets to Bratislava Castle for a bird's-eye view of the city. Alternatively, you can take an optional guided tour. Set sail again early evening.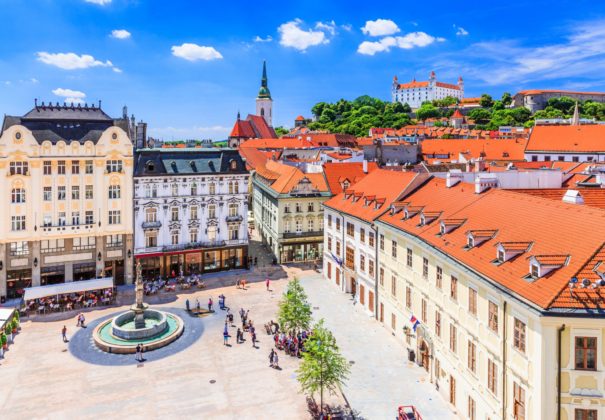 Breakfast, Lunch & Dinner
Day 15 - Melk to Weissenkirchen
Arrive in Melk this morning where you may like to take an optional excursion to the magnificent Benedictine Melk Abbey. Next, you'll visit the pretty wine village of Weissenkirchen, one of the top nine wine-cultivating towns in the beautiful Wachau Valley. 'White church' takes its name from the huge 14th-century church that dominates the picturesque landscape. Sail overnight towards Vienna.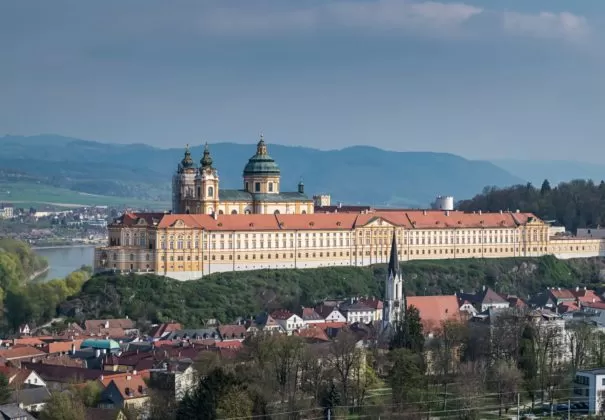 Breakfast, Lunch & Dinner
Day 16 - Vienna
Enjoy an included half-day tour of this dynamic city – steeped in imperial and musical history – including a drive around the Ringstrasse, encircling the old city. After dinner on board, you can attend and optional performance of music by Mozart and Strauss in one of the great formal concert houses of Imperial Vienna.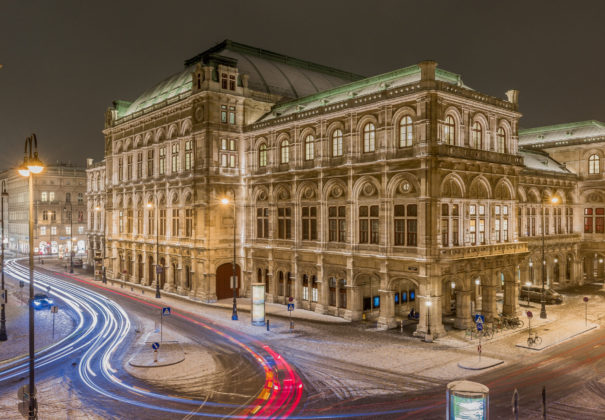 Breakfast, Lunch & Dinner
Day 17 - Vienna to UK
Disembark after breakfast and travel to the airport for your return flight to the UK.
Breakfast