Day 1 - Budapest
Titan's VIP door-to-door travel service collects you from home, for your flight to Budapest.
Depending on flight times, you may have some free time in the city before embarking MS Bellejour (4T), where light refreshments are available.
A welcome cocktail and Captain's gala dinner are served this evening.
Dinner
Day 2 - Budapest
One of the most recognisable cities on the Danube, Budapest is a treasure trove of architecture and a vibrant mix of east and west.
This morning we have included a city tour to introduce highlights such as Parliament Building and Heroes' Square.
The Castle District on the 'Buda' side of the river presents excellent views and photo opportunities. We sail at lunchtime; your river journey has truly begun.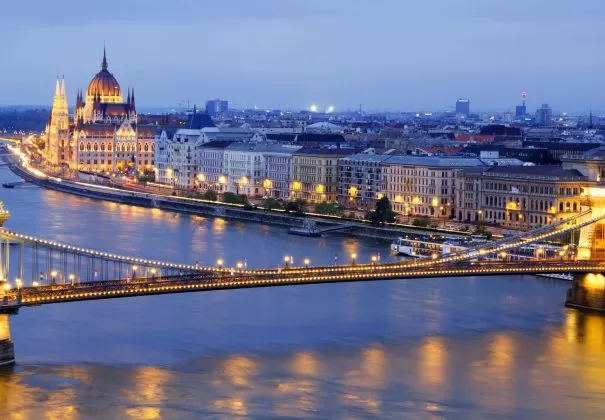 Breakfast, Lunch & Dinner
Day 3 - Vukovar - Belgrade
Early this morning we dock in the Croatian port of Vukovar, where the Danube meets the Vuka River.
The city suffered terrible damage in the early 1990s in the Croatian War of Independence; however, many buildings have been restored. An optional excursion is available to explain its role during this time.
Another afternoon is spent cruising before reaching Belgrade later tonight.
Breakfast, Lunch & Dinner
Day 4 - Belgrade
Emerging from its tumultuous past, Belgrade is a city fully embracing a brighter future.
Our included tour begins by coach through the city centre to see the Republic Square and Saint Sava Cathedral, one of the largest church buildings in the world.
We then visit the Kalemegdan Fortress, which encloses the tomb of Turkish Grand Vezir, Ali Pasha.
We take a closer look at the city's highlights by coach and on foot, with the option afterwards to enjoy free time in Belgrade and make your own way back to the ship.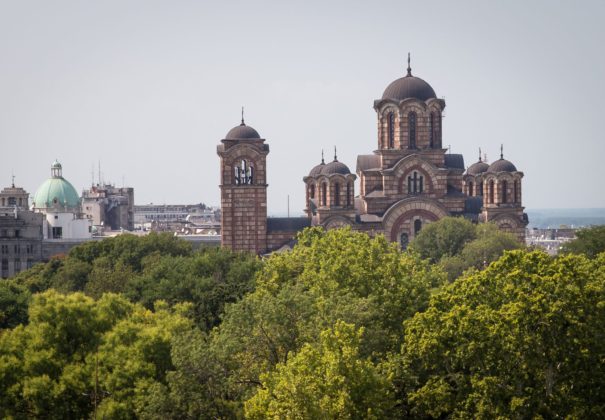 Breakfast, Lunch & Dinner
Day 5 - Cruise the Iron Gates
One of the Danube's most impressive natural wonders, the Iron Gates is a dramatic series of gorges between Serbia and Romania.
This is a memorable full day on the river, a time to relax on deck or in the lounge next to a panoramic window, with your camera at the ready.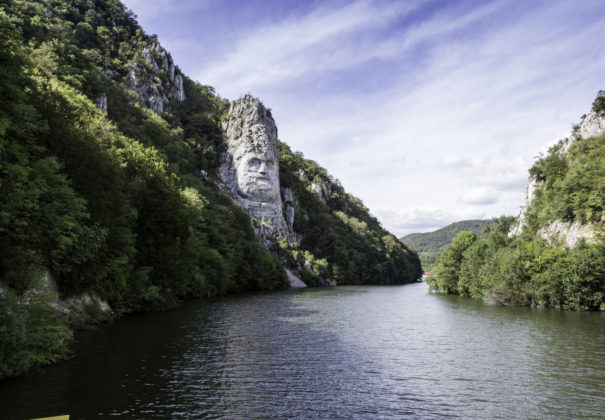 Breakfast, Lunch & Dinner
Day 6 - Rousse
After arriving at lunchtime, we spend the afternoon in Rousse, where an optional city walk is available to discover more of this attractive city, often referred to as 'Little Vienna'.
Breakfast, Lunch & Dinner
Day 7 - Cernavoda (Constanta)
Our day-long excursion takes us to Constanta on the Black Sea Coast. We begin in the old centre of Constanta at Ovid Square, named after the Roman poet who was exiled here in AD 8. The Archaeological Museum houses a rich collection of prehistoric, Greek, Roman, Byzantine and Medieval artefacts.
We visit the Orthodox Cathedral of St Peter and Paul and then conclude at the Casino – a beautiful clifftop building with spectacular views over the harbour of Constanta, the largest port on the Black Sea.
Lunch is included, before we return to the ship later today.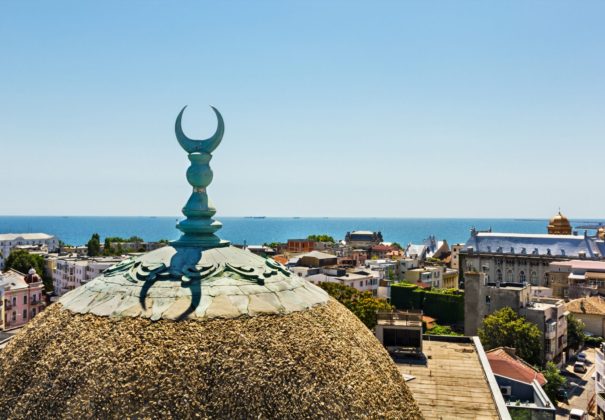 Breakfast, Lunch & Dinner
Day 8 - Giurgiu (Bucharest) - Turnu Magurele
Early this morning we dock in Giurgiu from where we take an included full-day excursion to the dynamic capital of Romania, Bucharest. With its Art Nouveau architecture it came to be known as 'Paris of the east', but whilst some of its past grandeur has faded, you are greeted with a pleasing hotch-potch of buildings and monuments.
Your tour will include the enormous Palace of Parliament and a visit to the open-air National Village Museum.
Lunch is included. We return to the ship in Turnu Magurele.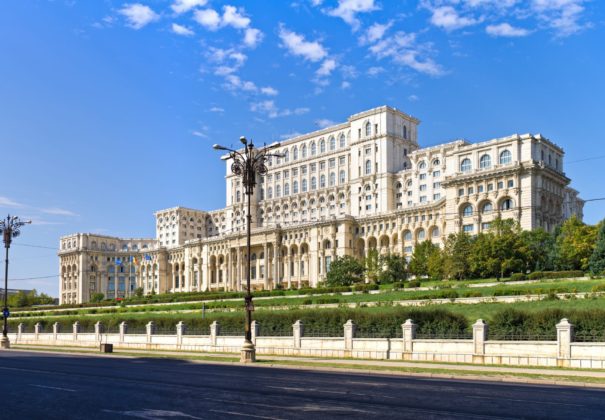 Breakfast, Lunch & Dinner
Day 9 - Cruise the Iron Gates - Donji Milanovac
After a busy day in Bucharest, a cruise back through the Iron Gates is the perfect opportunity to relax and enjoy the simple pleasures of river cruising. We arrive in Donji Milanovac tonight.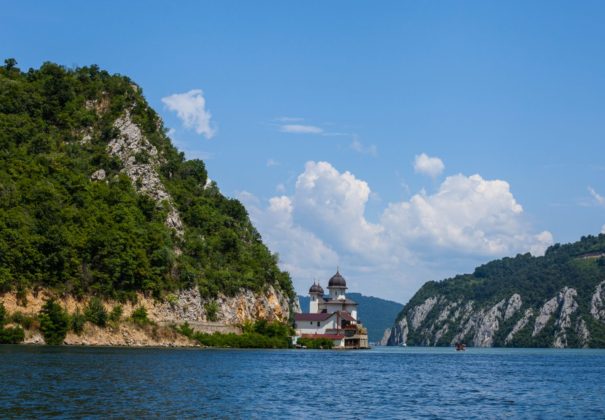 Breakfast, Lunch & Dinner
Day 10 - Donjj Milanovac
Donji Milanovac is a Serbian town in the midst of the beautiful Djerdap National Park.
The town has been moved several times, with the last move in the 1970s creating a modern town that is still steeped in history.
You may like to join an optional excursion to nearby Lepenski Vir, one of Europe's most important Mesolithic sites.
We continue our cruise this afternoon.
Breakfast, Lunch & Dinner
Day 11 - Novi Sad
A welcome opportunity today to explore at your own pace as we visit the pretty town of Novi Sad. Here you will find attractive lanes and parks, welcoming cafés and a generally relaxed atmosphere, all under the watchful eye of the Petrovaradin fortress.
An optional tour today includes a walking tour of the old town centre, the fortress, and the city of Sremski Karlovci – one of Serbia's most important spiritual and cultural centres.
We sail at dinner.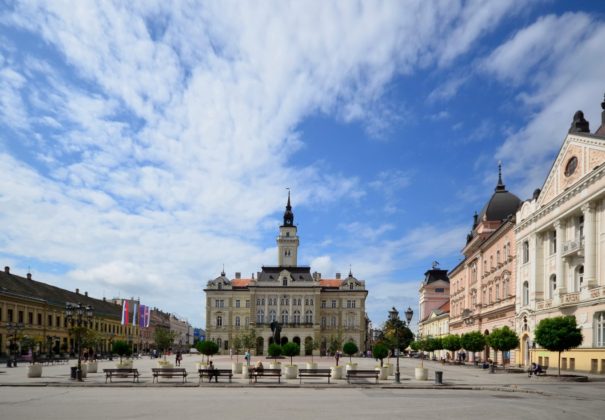 Breakfast, Lunch & Dinner
Day 12 - Mohács
From the port of Mohács in Hungary, you can join an optional tour to Kalocsa and Puszta.
Discover the history of paprika and why this spice is considered the 'red gold of Kalocsa', before travelling to Pustza to see an entertaining performance of Hungarian horsemanship. The harmony between horseman and horse is remarkable to see.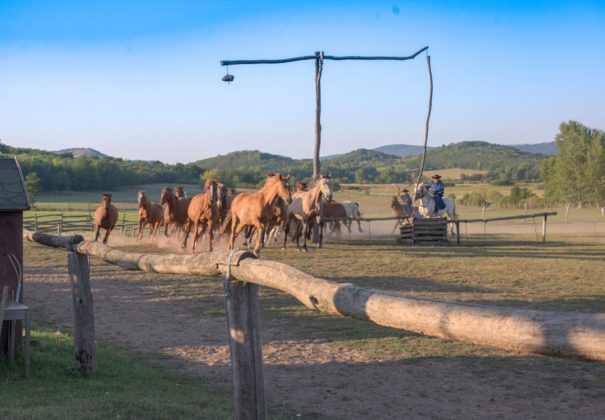 Breakfast, Lunch & Dinner
Day 13 - Esztergom
As we sail towards the town of Esztergom, we are greeted with the spectacular sight of the hilltop basilica, a vast church that holds the world's largest alterpiece, which you may wish to visit today.
Or perhaps join an optional tour of Esztergom, hometown of the country's first king, St Stephen, born here in AD 975.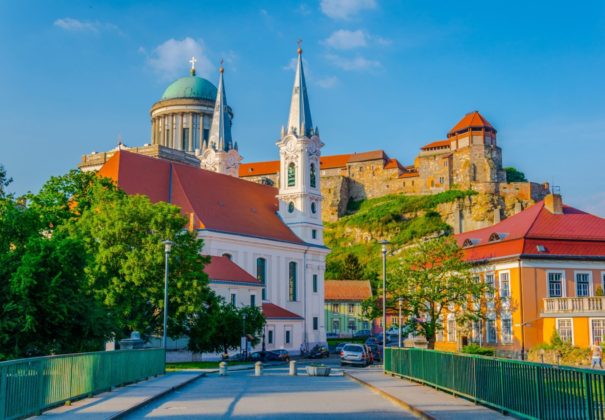 Breakfast, Lunch & Dinner
Day 14 - Bratislava
The 2,000-year-old city of Bratislava is the capital of Slovakia, and the lovingly-restored Old Town with its ancient cobbled streets is a delight to explore, under the watchful gaze of the medieval castle.
We take a tour and enjoy a ride on the tourist train that travels through some of the city's most beautiful aspects.
With the rest of the day at leisure, you may want to climb Michael's Gate and Tower for an insight into medieval weaponry and fantastic city views, or take in the Museum of Jewish Culture, the only reminder of the historic Jewish area.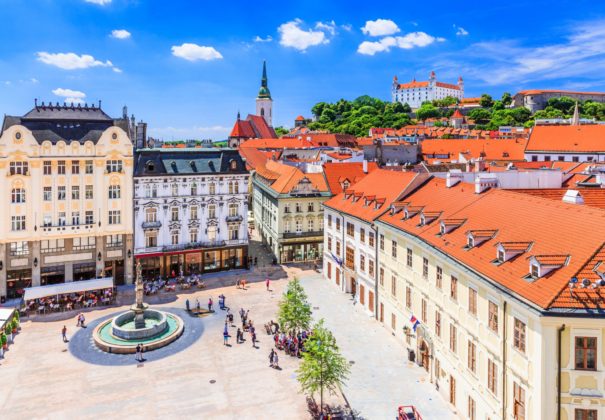 Breakfast, Lunch & Dinner
Day 15 - Melk & Weissenkirchen
Spend a morning in Melk, dominated by its imposing Benedictine abbey, which you may choose to visit on an optional excursion.
Over lunch we continue to Weissenkirchen for free time to explore this pretty village, or join an optional wine experience excursion and visit to Krems, before our Captain's farewell gala dinner this evening.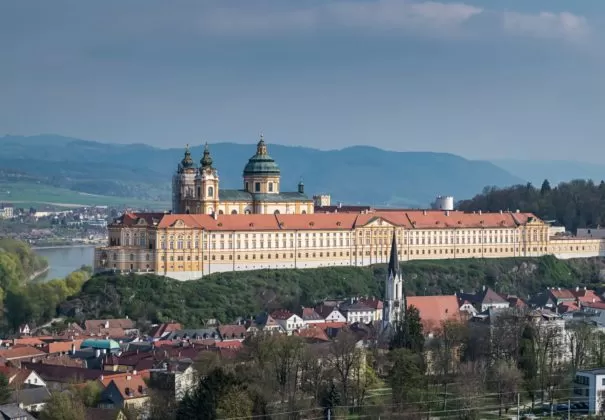 Breakfast, Lunch & Dinner
Day 16 - Vienna
Vienna is one of Europe's most beautiful cities, with its rich culture of arts and music, and of course home to Mozart.
Here we include a city tour by coach to introduce you to the highlights of the city.
This afternoon you can choose an optional Waltz lesson on board, and for those who wish to finish in style, you can join an optional visit to a concert.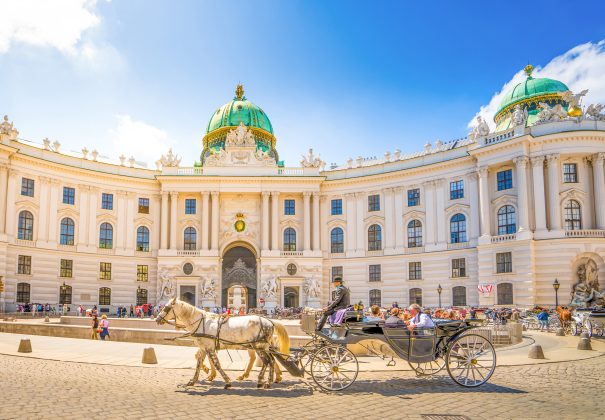 Breakfast, Lunch & Dinner
Day 17 - Vienna - UK
We transfer to Vienna Airport for your return flight to the UK. Upon arrival your Titan vehicle will waiting, for the journey home.
Breakfast