Day 1 - Amsterdam to Hoorn
Titan's VIP door-to-door travel service collects you from home for either your journey to Dover, where we take a break before boarding our coaches, for the Channel crossing to Calais and onward journey to Cologne, or you take you to the airport for your flight to Cologne. Upon arrival, embark MS Serenade 1 (4T), where light refreshments are available. A welcome cocktail and Captain's gala dinner are served this evening.
Dinner
Day 2 - Cologne - Arnhem
This morning we take an included walking tour of Cologne's must see sights including the Old Town with its narrow cobble-stoned alleys and busy squares, and the magnificent UNESCO-listed medieval cathedral, with great Gothic spires that can be seen from all over the city. We have a little free time before we return to the ship for lunch, as we depart for Arnhem and dock overnight.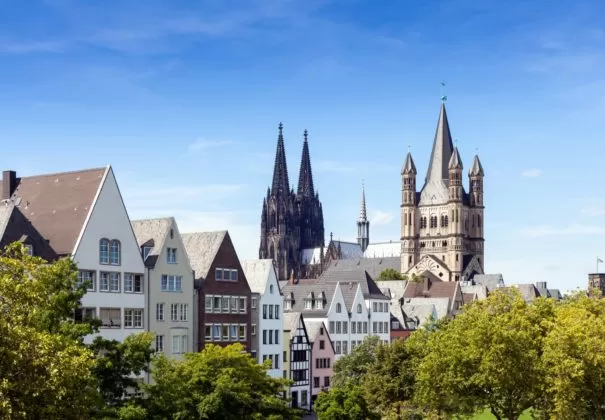 Breakfast, Lunch & Dinner
Day 3 - Arnhem
The city of Arnhem is most famous as the site of a major battle of the Second World War, which focussed on the bridge over the Rhine that is now named John Frost Bridge in honour of the British commander of the operation. We explore the city on a guided tour today and visit the Airborne Museum, dedicated to that campaign. We leave early this evening.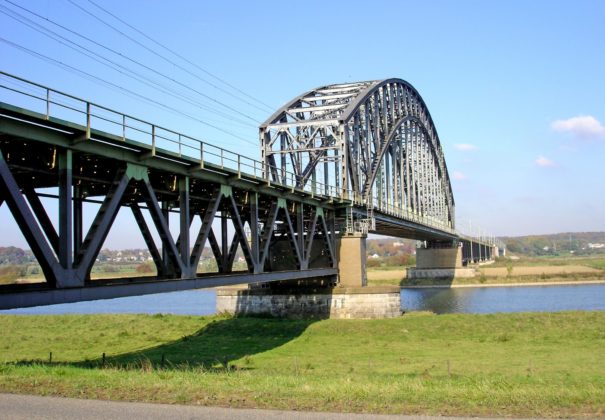 Breakfast, Lunch & Dinner
Day 4 - Dordrecht
Our included visit today is to the Royal Delft earthenware factory where the intricate Delft Blue patterns have been hand painted onto top quality porcelain since the 17th century. Meet the passionate craftspeople during a demonstration and learn about the history of this world-famous brand. There is even the opportunity to purchase examples of their collectable wares.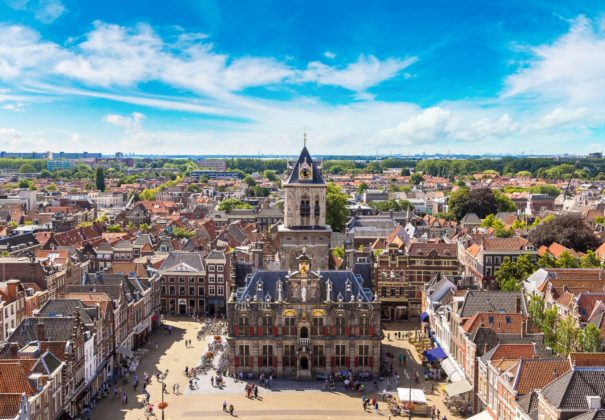 Breakfast, Lunch & Dinner
Day 5 - Antwerp
You have a full day to explore Antwerp, Belgium's second city. Take a break in one of the many fine cafés and enjoy a stroll in Grote Markt (Great Market Square) or the famous Diamond Quarter, and be tempted by the chocolate shops. Or maybe visit Rubens' House, the magnificent home and studios of the versatile master. It is now a museum with a large number of his artworks on display, as well as pieces by his peers and contemporaries.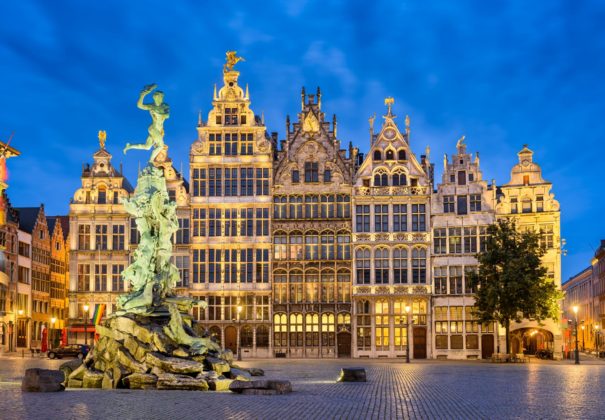 Breakfast, Lunch & Dinner
Day 6 - Ghent
A full day at leisure in Ghent, which has a number of interesting museums and galleries worth visiting, as well as some attractive parks and gardens. You may wish to join an optional guided tour to introduce you to the highlights of the engaging medieval city, including the 12th century Gravensteen (Castle of the Counts) and St Bavo's Cathedral, home to the Ghent Altarpiece, painted by Jan van Eyck in the 1430s and regarded as one of the great masterpieces of the Northern Renaissance.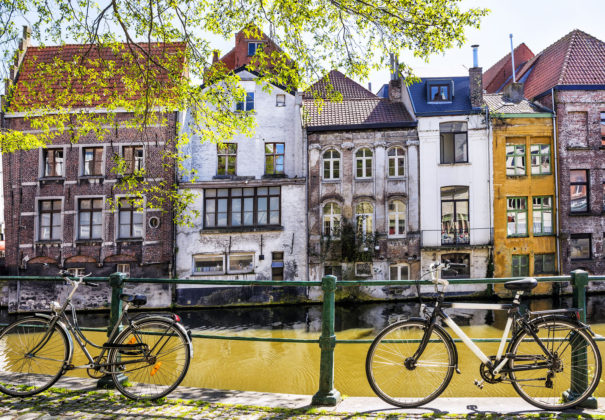 Breakfast, Lunch & Dinner
Day 7 - Ghent (Bruges)
Today we make our way to Bruges for a walking tour of this pretty little city. As we explore the cobbled alleys, we discover the medieval elements that have given the town its identity, now protected by UNESCO for its historical significance. The 1st century city boundaries have crumbled, but the early Town Hall, the medieval Basilica of the Holy Blood and the brick Gothic architecture that line the picturesque canals combine to create an incredibly photogenic place.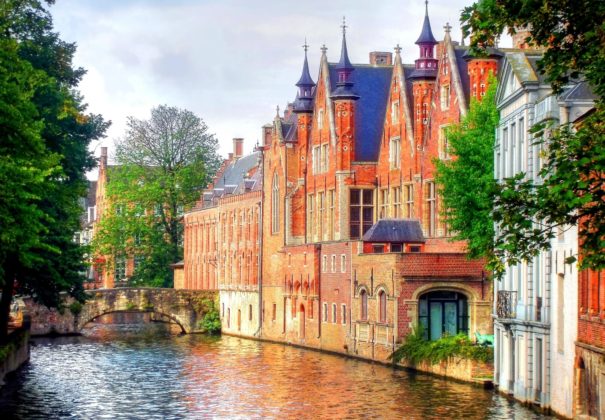 Breakfast, Lunch & Dinner
Day 8 - Utrecht
This morning we visit De Haar Castle. There has been a castle on this site since the 14th century, but it was when the Rothschild family married into the van Zuylen van Nijevelt family in the 1887 did the money become available to restore this luxurious medieval fortress. Over a 20-year period it was completely transformed into the largest castle in Holland, a fairytale masterpiece in the neo-gothic style. It contains over 200 rooms, plus substantial grounds containing both finely manicured formal gardens and open landscape gardens.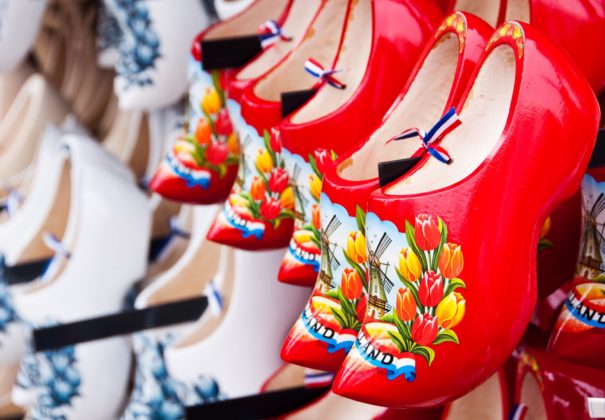 Breakfast, Lunch & Dinner
Day 9 - Hoorn - Amsterdam
This morning, embark on independent exploration or join an optional walking tour of the compact city of Hoorn, where modern life blends with the historical townscape. Later this morning we make our final journey to Amsterdam. After lunch, you are free to make your own explorations of this fascinating city, or take an optional guided tour. This cosmopolitan capital delights visitors with its world-class art galleries and the homes of great artists, turned into museums in their honour. There are many different museums to choose from, whether you are interested in the story of Anne Frank or tobacco pipes, science or maritime history, you're sure to find something! Tonight, enjoy the Captain's farewell gala dinner on board.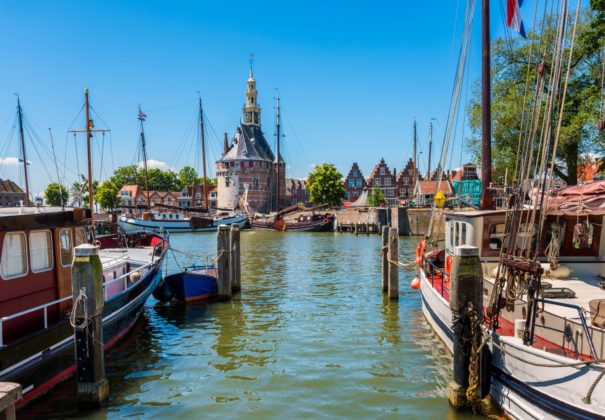 Breakfast, Lunch & Dinner
Day 10 - Amsterdam - UK
After breakfast we board our waiting coaches for the return journey to Calais and Channel crossing. Or back to the airport for your return flight. Upon arrival in Dover, your Titan vehicle will be waiting for the journey home.
Breakfast