Day 1 - Cologne
Titan's VIP door-to-door travel service collects you from home for either your journey to Dover, where we take a break before boarding our coaches, for the Channel crossing to Calais and onward journey to Cologne, or you take you to the airport for your flight to Cologne. Upon arrival, embark MS Serenade 1 (4T), where light refreshments are available. A welcome cocktail and Captain's gala dinner are served this evening.
Dinner
Day 2 - Bonn - Alken
We awake this morning in Bonn, where you can choose to take an optional walking tour of the old city, or explore independently. A tumultuous history led to the city's fortification in 1244, and then in 1949 it became the capital of West Germany, for the 41 years of the Cold War – just two of the events over the last two millennia, that have helped create an intriguing city. The optional tour includes entrance to Beethoven's House, the birthplace of Bonn's most famous son. It holds many exhibits of his life and work including scores and musical instruments. We depart Bonn this afternoon and dock overnight in Alken.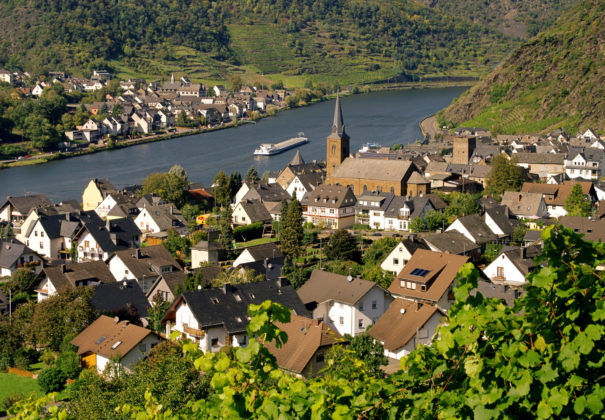 Breakfast, Lunch & Dinner
Day 3 - Cochem
This morning we sail to Cochem. After lunch there is an optional tour of the Imperial Cochem Castle, with beautiful medieval towers and fairytale turrets soaring high over beautiful scenes of the charming town and sloping vine-clad banks of the river. The manually harvested grapes make the most prestigious of German wines, and a tasting session is part of the excursion.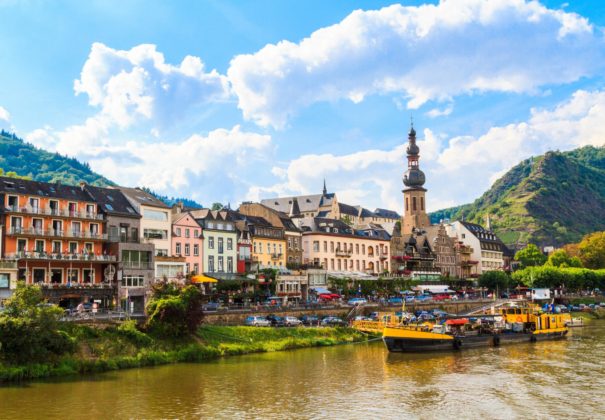 Breakfast, Lunch & Dinner
Day 4 - Cochem - Boppard
We continue down the Rhine, navigating the locks on our way to beautiful Boppard, a UNESCO World Heritage Site that has evolved since its Roman settlement. Arriving this afternoon and docking overnight, the rest of the day is open for you to explore Boppard. The area is renowned for a long history influenced by several royal families, electors and bishops, although none possibly as important as the Romans. The fortress and 28 of the vast Roman camp's defence towers are still standing.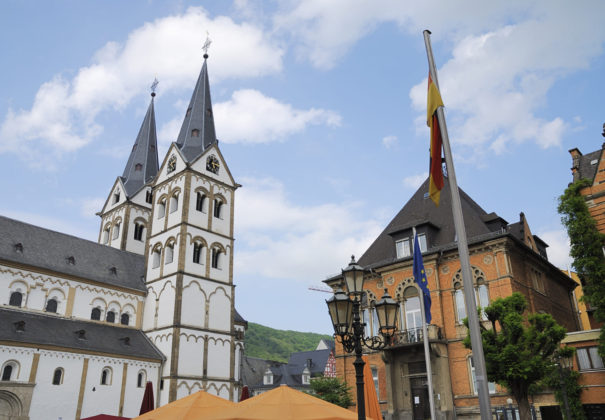 Breakfast, Lunch & Dinner
Day 5 - Boppard - Lorelei Passage - Rüdesheim
This morning we sail the beautiful, winding Lorelei Passage and pass the legendary Lorelei Rock. Disembark in Rüdesheim for an afternoon at leisure to explore this historic city of winegrowers. You will find parts of the city's fortifications including the Romanesque Brömserburg Castle, now home to Rheingauer Wine Museum, and delightful half-timbered houses of Drosselgasse. We depart late this evening.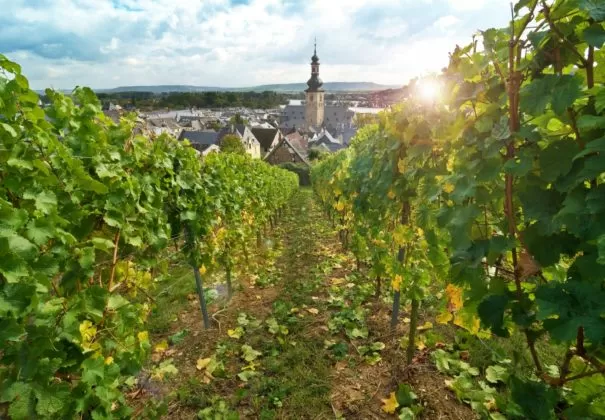 Breakfast, Lunch & Dinner
Day 6 - Mannheim - Heidelberg - Speyer
This morning we dock in Mannheim for a transfer to Heidelberg, where we take a walking tour through Gothic streets full of historic sites and attractions. The ruins of the Renaissance castle dominate the city, providing a stunning city backdrop and a wonderful place to visit. We return to our vessel in Speyer with free time to make your own explorations before we sail in the early evening.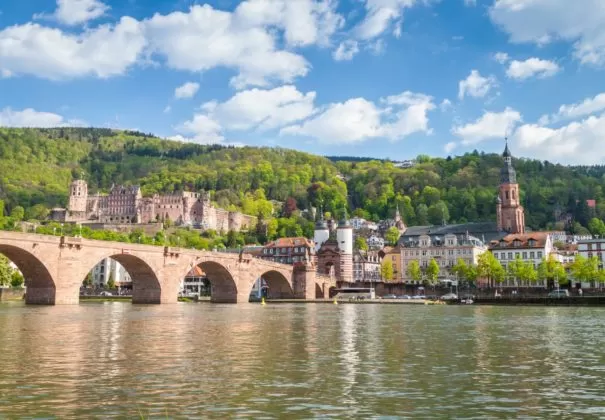 Breakfast, Lunch & Dinner
Day 7 - Strasbourg
We have an entire day to explore the grand city of Strasbourg. Begin with an included tour of the city centre, which has been declared a World Heritage Site by UNESCO, and a cruise along the city's canal for some fantastic views. The afternoon is at leisure for you to return to the twisting alleys lined with crooked houses and to its monumental cathedral featuring carvings as delicate as any piece of lacework.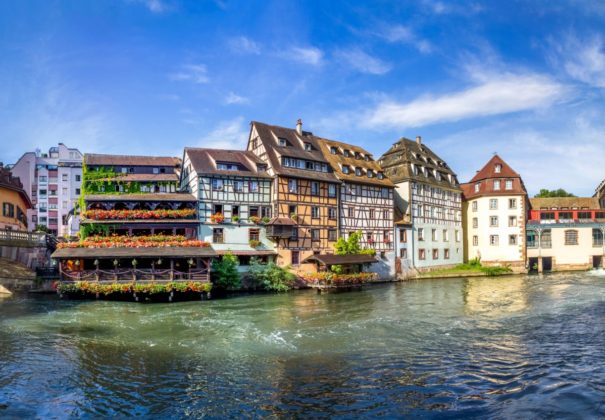 Breakfast, Lunch & Dinner
Day 8 - Mainz - Lorelei Passage - Andernach
Awake in Mainz for an included tour of the Roman capital. Its history is visible through the various architectural styles dotted across the city, from the ruins of a Roman theatre and aqueduct to the unusual modern synagogue. One of the city's best known establishments is the Gutenberg Museum named after Johann Gutenberg, the inventor of the revolutionary moveable metal type printing equipment that reproduced the famous Gutenberg Bible. We return to our ship this afternoon to continue to Andernach through the Lorelei Passage.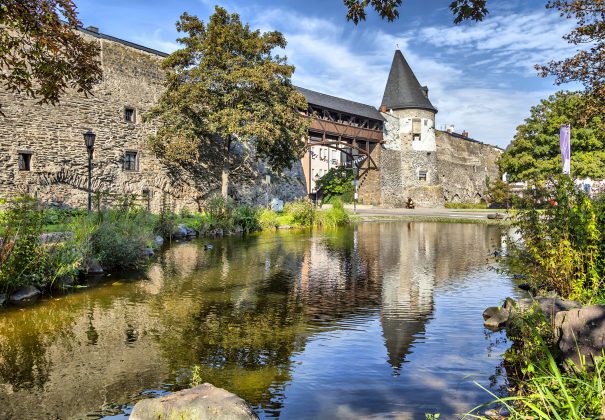 Breakfast, Lunch & Dinner
Day 9 - Andernach - Cologne
Cruise to Cologne this morning. After lunch we take an included walking tour of Cologne's must-see sights including the Old Town with its narrow cobble-stoned alleys and busy squares, and the magnificent UNESCO-listed medieval cathedral, which was constructed over the course of 700 years. Tonight, enjoy the Captain's farewell gala dinner on board.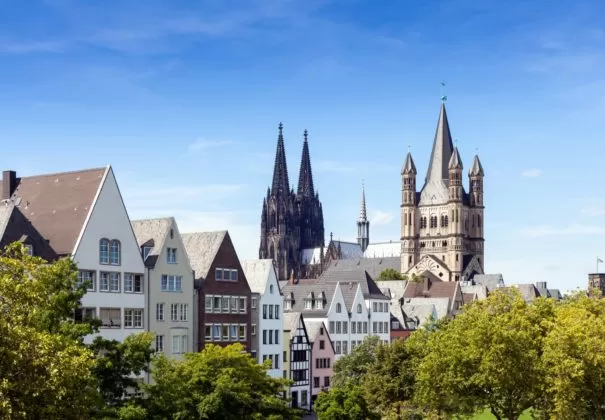 Breakfast, Lunch & dinner
Day 10 - Cologne - UK
After breakfast we board our waiting coaches for the return journey to Calais and Channel crossing Or back to the Airport for your return flight home. Upon arrival, your Titan vehicle will be waiting for the journey home
Breakfast