Day 1 - Folkestone to Cologne
Titan's VIP door-to-door travel service collects you from home for your journey to Dover, where we take a break before boarding our coaches, for the Channel crossing to Calais and onward journey to Cologne. Alternatively we will collect you from home and take you to your chosen airport for your flight to Cologne. Upon arrival, embark MS Serenade 1 (4T), where light refreshments are available. A welcome cocktail and captain's gala dinner are served this evening.
Dinner
Day 2 - Koblenz - Boppard
Following breakfast, join us for the first of our talks, which introduces Turner's Rhine voyages and place them in the context of the river's history from the Romans to WWII. A guided walking tour follows, which introduces you to Koblenz, a town whose founding was associated with Julius Caesar. The city boasts a superb Romanesque church built by Charlemagne's son, and is dominated by Ehrenbreitstein Fortress, one of Turner's most famous Rhine subjects. The afternoon is free for you to continue your own explorations before returning to the ship to enjoy a talk on the subject of the medieval Rhine before dinner.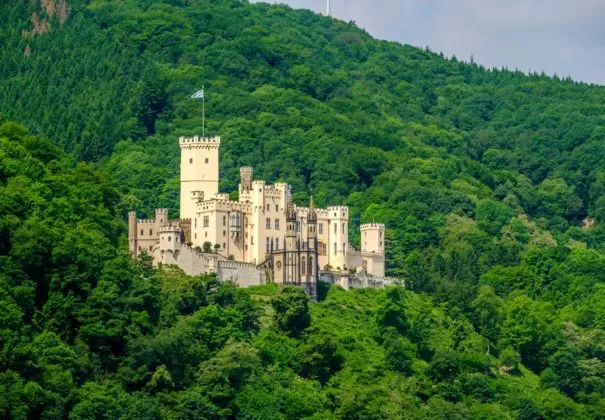 Breakfast, Lunch & Dinner
Day 3 - Boppard - St Goarshausen - Lorelei Passage - Rüdesheim
Enjoy a walking tour this morning of the picturesque town of Boppard, which has a Roman fortress with 28 defensive towers. After lunch, we visit the charming town of St Goar overlooked by the 13th century Rheinfells castle, and enjoy a tour that takes us past the world's largest hanging cuckoo clock. Later, our ship cruises through the spectacular Rhine Gorge, an area that is forever associated with the Romantic movement and which was the inspiration for many of Turner's works. The gorge is dominated by hilltop castles such as Katz Castle, which the artist climbed on his first journey. Later this evening, we reach Rüdesheim, which lies beneath the Abbey of Eibingen, home of the great medieval mystic and composer St Hildegard of Bingen. After dinner, your speaker will compare Turner's work to German Romantic artists, poets and composers.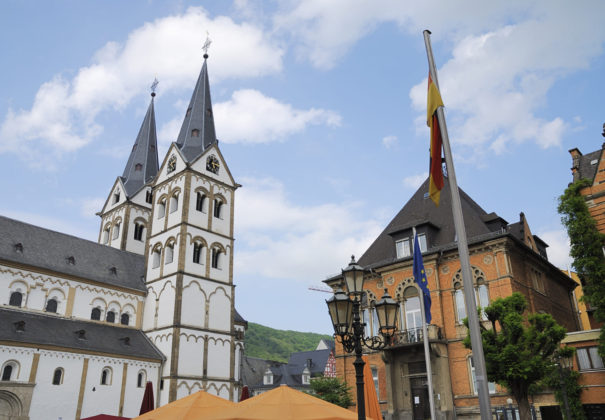 Breakfast, Lunch & Dinner
Day 4 -Rüdesheim - Mainz
Rüdesheim is the site of the famous Niederwald monument to German unification, a cause to which many German Romantic artists were committed. After a tour of the town, we continue to Mainz with its famous cathedral and medieval and baroque buildings. Turner sketched the wide river from a horse-drawn boat. Its low-lying banks are dotted with castles, vineyards and villages, which inspired some of his most spontaneous drawings.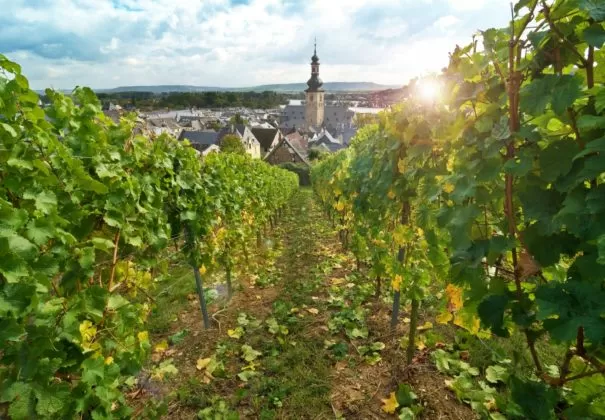 Breakfast, Lunch & Dinner
Day 5 -Mainz - Oberwesel
Your visit includes a walking tour of Mainz's city centre and the Gutenberg Museum, dedicated to the inventor who introduced movable type to Europe. This afternoon we cruise to Oberwesel and enjoy a talk on the influence of printing on the Reformation. Our lecturer will also discuss Turner's prints and compare them to the revival of woodcut printing in Germany. Many of its 20th century artists were opponents of Hitler or commentators on its reunification in the 1980s.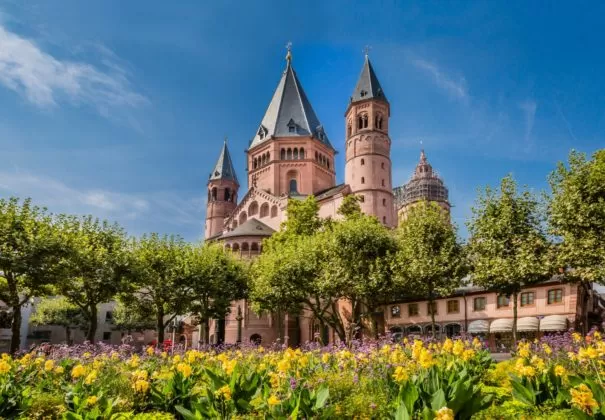 Breakfast, Lunch & Dinner
Day 6 - Oberwesel - Koblenz
Your day begins with a visit to Bacharach with its half-timbered houses and nearby Shoenburg Castle. After lunch we return downstream to Koblenz. A highlight is a visit by cable car to Ehrenbreitstein Fortress, which towers 118 metres above the Rhine and was admired by both Byron and Turner. Twenty years before his first visit, the original castle was destroyed after the occupants surrendered it to the French. They had successfully defended it against three earlier sieges.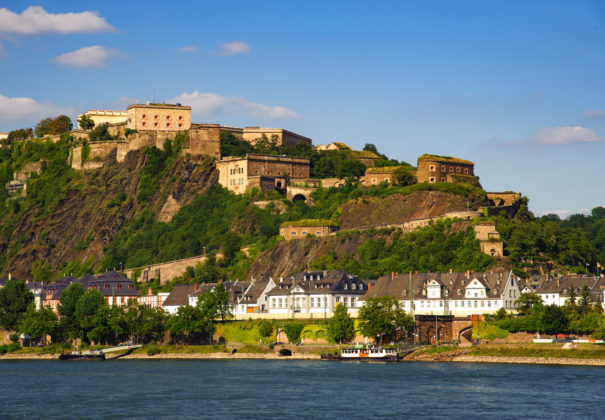 Breakfast, Lunch & Dinner
Day 7 - Cologne
Perhaps take a stroll along the riverside in Cologne, the inspiration for Turner's first oil painting of the Rhine, 'The Arrival of the Packet Boat'. In the afternoon you might choose to visit the Romano-Germanic Museum, the Schnütgen Museum, which contains medieval and Reformation masterpieces, or the Ludwig Museum, with its collection of 20th century German art. Alternatively, you might prefer to relax and look forward to the captain's farewell gala dinner in the company of new friends.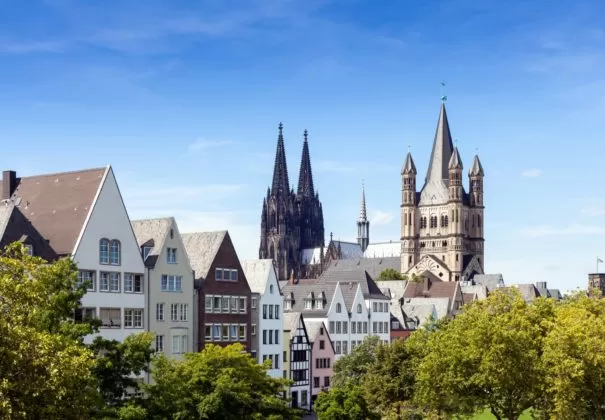 Breakfast, Lunch & Dinner
Day 8 - Cologne - UK
After breakfast we board our waiting coaches for the return journey to Calais and Channel crossing. Or we return you to the airport for your return flight home. Upon arrival, your Titan vehicle will be waiting for the journey home.
Breakfast