Why choose a river cruise on the Mekong?
The Mekong river rises in the Tibetan Plateau before flowing down through China, Myanmar (Burma), Laos, Thailand, Cambodia and out to the sea in Vietnam.
The Mekong River remains one of the mightiest and most untamed rivers in the world, take in the spectacular beauty that lies just beyond the riverbanks. The Seventh longest river in Asia and the 12th longest in the world, the Mekong River boasts one of the richest areas of biodiversity on the planet, the Mekong river basin.
Come and explore the lush landscape on your Mekong River cruise and see places that will overwhelm you with the depths of their history.
Here at Global River Cruising we offer a wide choice of Mekong river cruises and onward holidays in Asia.
What's included in your Global River Cruising Mekong cruise:
International flights and transfers (please see individual itineraries for exceptions)
Full board on the ship
A selection of included tours (please see individual itineraries for exceptions and details)
The best prices and up to date offers in the market
What we can add for you:
Tours on land such as Ho Chi Min City, Angkor Watt, Saigon, Ha Long Bay
Time at the beach in boutique hotels
Multi-country trips
Ocean cruises to extend your holiday in Asia
Call 0800 471 4754 to speak to our friendly team
(or 00 44 161 669 6262 from overseas)
    ABTA bonded & ATOL protected UK Travel Agents
Search All Mekong River Cruises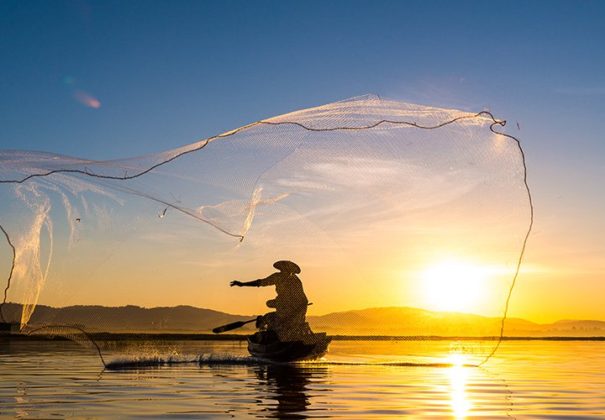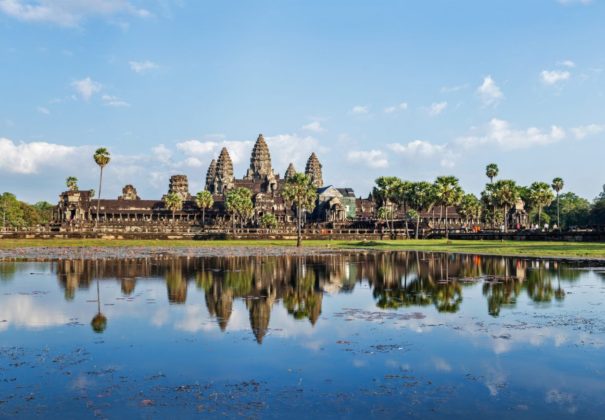 Highlights on a Mekong River Cruise
Highlights on your Mekong river cruise will include a visit to Cambodia's Angkor Wat,  one of the largest religious monuments in the world, spread over 162.6 hectares and originally constructed as a Hindu temple dedicated to the god Vishnu for the Khmer Empire, it was gradually transformed into a Buddhist temple towards the end of the 12th century, built in the jungle near Siem Reap.  The best time to visit is at sunrise or sunset  to avoid both heat and crowds. 
Hanoi, no other destination better represents all the contrasts that exist in modern Vietnam. A French-conceived colonial city, Hanoi was the capital of French Indochina from 1902 to 1954. It boasts one of the most beautiful panoramas in the region and has more cultural sites than any other city in Vietnam, featuring more than 600 pagodas and temples.  Visit Ha Long Bay known for its turquoise waters and towering limestone islands topped with rainforest, take a Junk boat tour overnight to sail around the stunning Cát Bà National Park.
And Ho Chi Minh City  (Saigon) has come a long way from its humble beginnings as a small fishing village, it is now Vietnam's largest city. From the enduring, narrow alleyways to the wide, historic boulevards, Ho Chi Minh City has an identity that is all its own. Historic French architecture adorns much of the city and prominent landmarks, such as Reunification Palace or Notre-Dame Cathedral, can be found in its jewel-like city center. Ho Chi Minh City's beauty and vitality are infectious.
Search Mekong River Cruises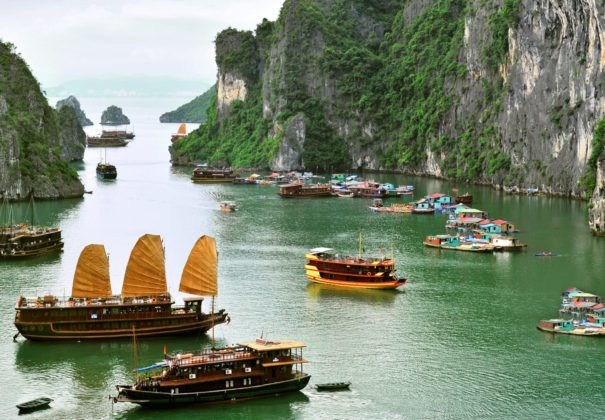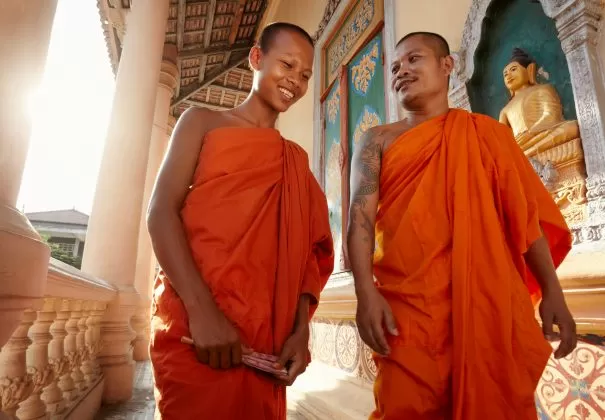 Our Mekong Best Sellers
Choose just a cruise or add a cruise to a wider Asian experience. Perhaps choose to relax at a Vietnamese beach after your cruise or journey on to Halong Bay. We will create the best holiday for your budget and requirements.
Exclusive Offer: Pandaw Classic Mekong
Save 10% off
Journey through the Mekong Delta on
THE ORIGINAL AND BEST CRUISE ON THE MEKONG
8 day river cruise, from £2280 pp
Classic Mekong
8 Days

Journey along the Mekong Delta, stopping at Phnom Penh, and the Tonle River, in high water season visit Kratie and the Mokong river Dolphins.
From £2,170 pp
Discover more
Vietnam, Cambodia & The Mekong Special Offers
Save up to £1500pp off luxury river cruise lines, Call us for more details on 0800 471 4754
Our Global River Cruising team can advise you and answer any questions  you may have about a Mekong river cruise and are knowledgeable on all the ships that sail along the Mekong.
We are here to help and advise you, so why not give us a call on 0800 471 4754
(or 00 44 161 669 6262 from overseas)
Search Mekong River Cruises
Call 0800 471 4754
Find the river cruise of your choice and either send us an enquiry online or give our Global River Cruising team a call on 0800 471 4754.
  Terms and conditions apply, all offers are subject to availability and operator booking conditions. All savings are included in the fares shown and were correct at time of print, but are subject to change. Prices are per person based on two passengers sharing and economy flights from London unless otherwise stated. Please note all excursions mentioned in the itineraries are not included but can be purchased pre-cruise.  Global River Cruising ABTA P6713.
What are our customers saying?
Great Advice and great response to our requirements.
Mr Grey, Emerald Waterways – Enchantment of Eastern Europe