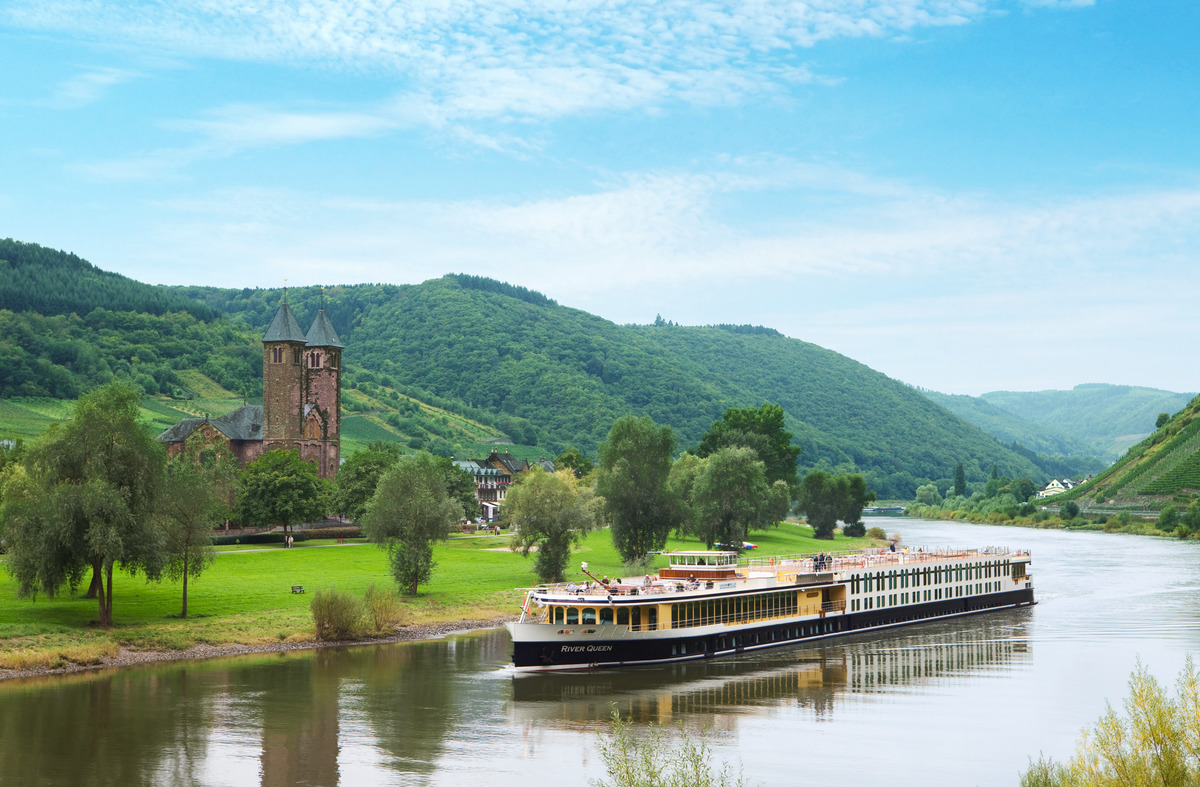 River Queen will undergo a complete design renovation at the end of 2020 and will debut as SS Queen in early 2021, bring you complete luxury cruising Europe's waterways. The redesign will feature two new Grand Suites, new dining venues, Spa, Library and Lounge & Bar areas.
The signature touches for which Uniworld has become known-inspiring original hand-selected art, classic furnishings, old world antiques, marble, and clever use of mirrors can be found in the various public areas.
Lavishly appointed riverview staterooms and suites have handcrafted Savoir® of England beds draped in 100% Egyptian cotton linens and a menu of pillow choices. 
Please Note: Pictures are for reference only, once the renovations have been completed images will be updated.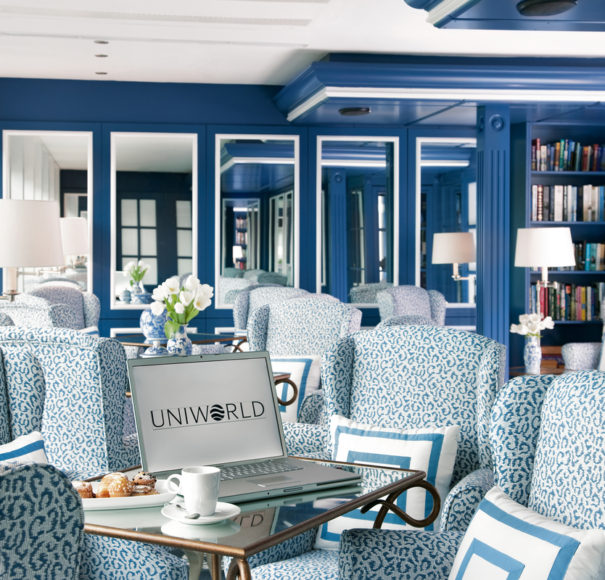 Onboard Facilities & Features
Lavishly decorated outside staterooms
Individually decorated suites and Grand Suites
Sun deck with life-size chess and shuffleboard
Main Lounge with full-service bar and dance floor
Captain's Lounge with library & bar
Elegant restaurant
Patio lounge
Sky lounge
Fitness center, sauna & Serenity River Spa
Free Internet and Wi-Fi
Bicycles and Nordic walking sticks
Complimentary 24-hour specialty coffee and tea bar
24-hour reception service
Elevator
Boutique*
Guest laundry & ironing room
* Payable locally.
World Class Staterooms
After one night in your magnificent riverview stateroom, you'll understand why sailing with Uniworld is truly the best way to see the world. Rated Top Cabins by Zagat Survey®, your elegantly appointed boutique stateroom comes standard with Uniworld – as does the ever-changing breathtaking river scenery. With lavishly decorated staterooms and suites with french balconies or full outside balconies.
All Staterooms Feature
Handcrafted Savoir® of England beds
100% Egyptian cotton sheets and European duvets
Marble bathrooms with luxury bath and body products
Individual climate control
Telephone, safe, hair dryer & bottled water replenished daily
Infotainment center with flat-screen TV and complimentary movie and entertainment options
Generous built-in closets
Plush towels
Backlit magnifying mirror
Cosy waffle bathrobes & slippers
Towel warmers
GrandSuite
302 ft² – (Upper) Deck
Individually decorated suite size: 302 sq. ft.
Living room with sofas, table and chair
Infotainment center and satellite Flat Screen TV
Built in closet
Hairdryer
Safe
Bottled water
Marble bathroom with bath, shower & secluded WC area
Luxury Body products
Plush Towels
Waffle Bathrobes and Slippers
Additional special amenities and services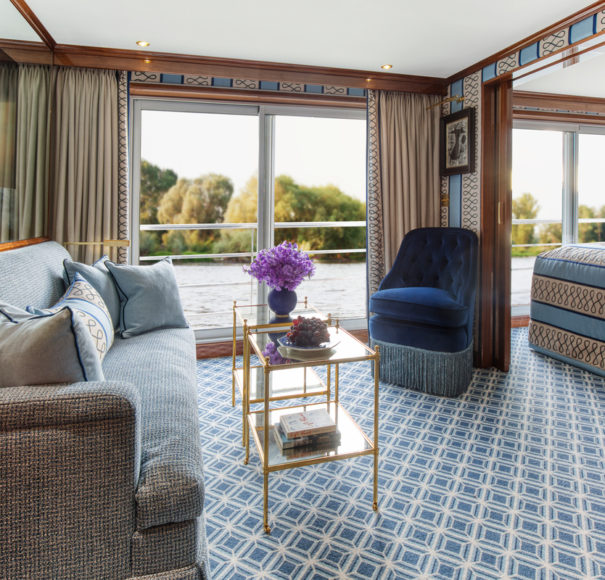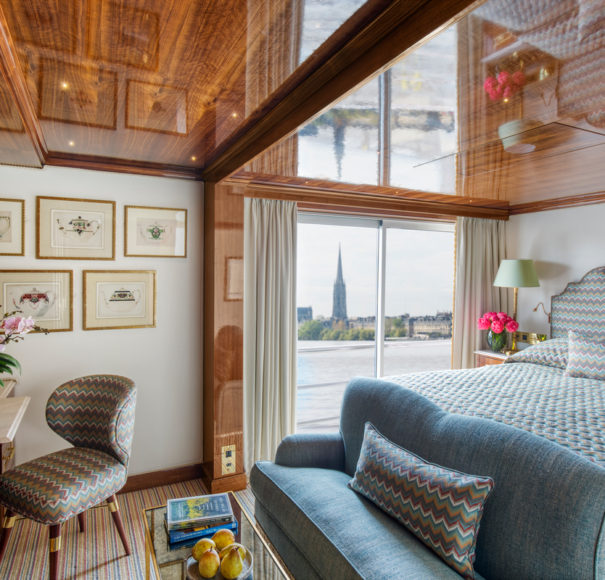 Suite
215 ft² – (Upper) Deck
Individually decorated suite size: 215 sq. ft.
Living room with sofas, table and chair
Infotainment center and satellite Flat Screen TV
Built in closet
Hairdryer
Safe
Bottled water
Marble bathroom with bath, shower & secluded WC area
Luxury Body products
Plush Towels
Waffle Bathrobes and Slippers
Additional special amenities and services
French Balcony
151 ft² – Rhine Deck's
Individually decorated stateroom size: 151 sq. ft.
French Balcony
Infotainment center and satellite Flat Screen TV
Built in closet
Hairdryer
Safe
Bottled water
Marble bathroom with bath, shower & secluded WC area
Luxury Body products
Plush Towels
Waffle Bathrobes and Slippers
Additional special amenities and services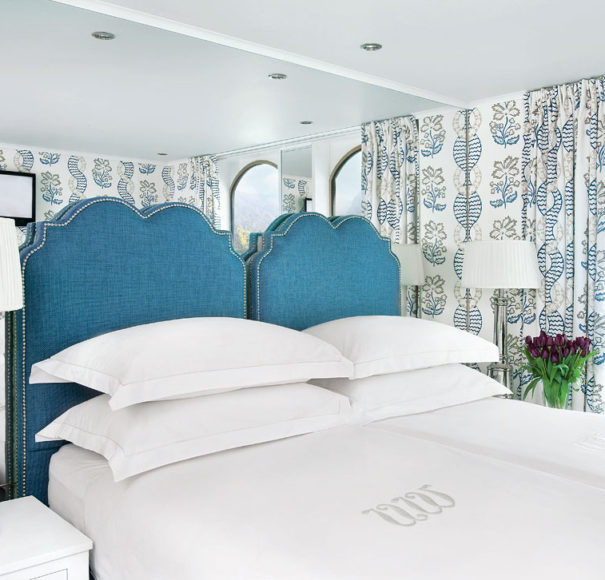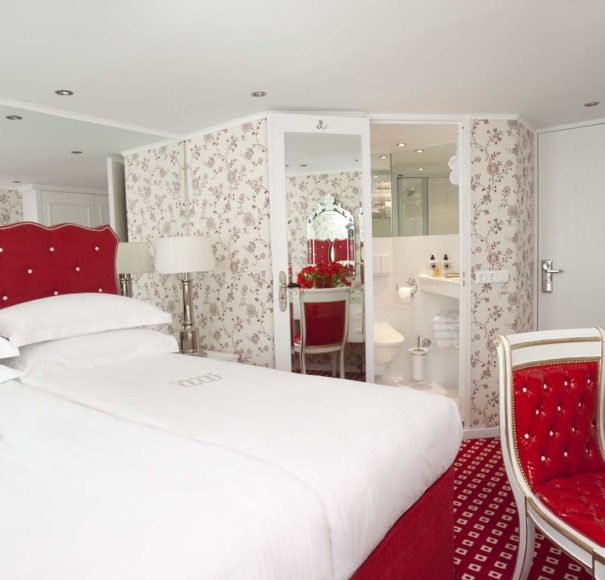 Deluxe Stateroom
151 ft² – Danube Deck
Individually decorated stateroom size: 151 sq. ft.
Infotainment center and satellite Flat Screen TV
Built in closet
Hairdryer
Safe
Bottled water
Marble bathroom with bath, shower & secluded WC area
Luxury Body products
Plush Towels
Waffle Bathrobes and Slippers
Additional special amenities and services
Deluxe Stateroom
151 ft² – Main Deck
Individually decorated stateroom size: 151 sq. ft.
Infotainment center and satellite Flat Screen TV
Built in closet
Hairdryer
Safe
Bottled water
Marble bathroom with bath, shower & secluded WC area
Luxury products
Plush Towels
Waffle Bathrobes and Slippers
Additional special amenities and services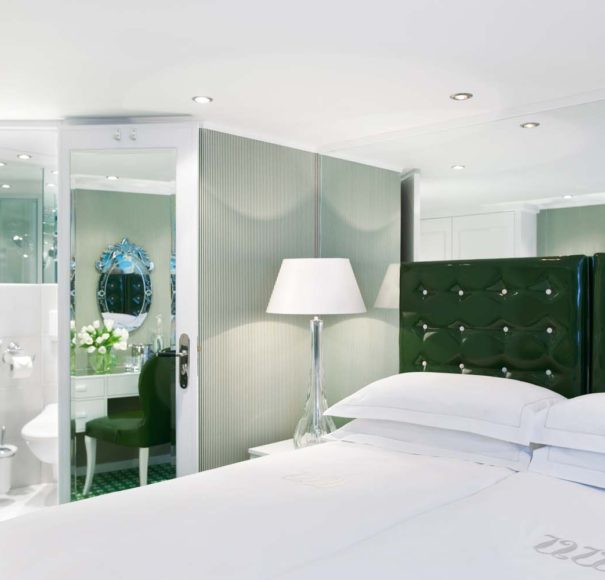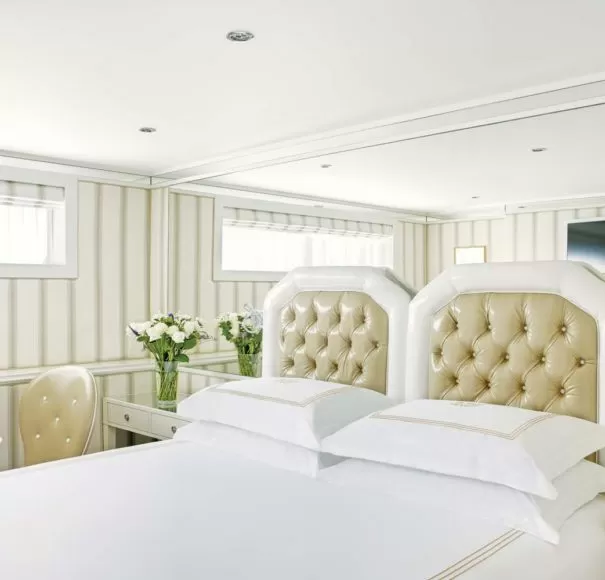 Classic Stateroom
151 ft² – Moselle Deck
Individually decorated stateroom size: 151 sq. ft.
Infotainment center and satellite Flat Screen TV
Built in closet
Hairdryer
Safe
Bottled water
Marble bathroom with bath, shower & secluded WC area
Luxury Bath and Body products
Plush Towels
Waffle Bathrobes and Slippers
Additional special amenities and services
Image indicative of stateroom style