Day 1 - Embarkation Basel, Switzerland
Embark your cruise in Basel and indulge in a Welcome Dinner.
Dinner
Day 2 - Strasbourg, France
Capital city of France's Alsace region, Strasbourg is beloved for its wine culture and enchanting 16th- and 17th-century half-timbered houses which line La Petite France quarter on the banks of the Grand Île (Grand Island), a UNESCO World Heritage Site. Join a tour of the city that takes you past the stunning Parc de l'Orangerie, the European Parliament and the Place de la République and then walk through the iconic "La Petite France" district, which appears to have been lifted straight from the pages of a fairytale.  Wander through these charming streets and past the Cathédrale de Nôtre Dame with its famous astronomical clock. Alternatively, the active adventurer can go on a guided bike tour.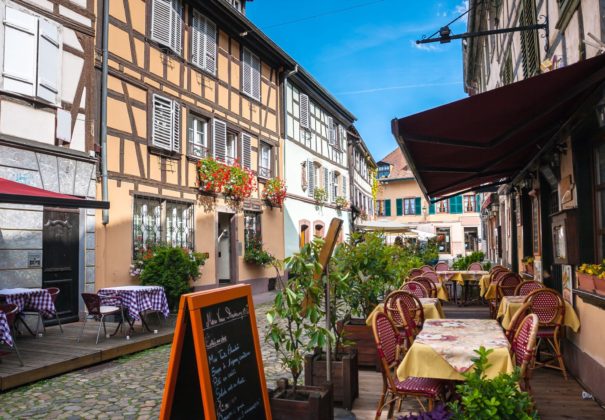 Breakfast, Lunch & Dinner
Day 3 - Ludwigshafen, Germany
Ludwigshafen is your gateway to a choice of three excursions. Visit the Mannheim Baroque Palace, one of the largest palaces in Europe, which is furnished with over 800 exhibits, including 21 large tapestries, ornate furniture, priceless paintings, valuable porcelain and costly silverware, recreating its bygone grandeur. Alternatively, join a walking tour of one of Germany's oldest cities, Speyer, known for the largest Romanesque cathedral in Europe—a UNESCO World Heritage Site—and the medieval Altpörtel, Old Gate. Or, you can visit the intriguing Speyer Technical Museum, home to a German navy submarine, an Antonov; the largest production propeller-driven airplane ever built, a Lufthansa jumbo jet; and a Russian BURAN orbiter, the counterpart of the American space shuttle. Later in the day, sail to Rüdesheim, where you'll be treated to a Riesling wine tasting.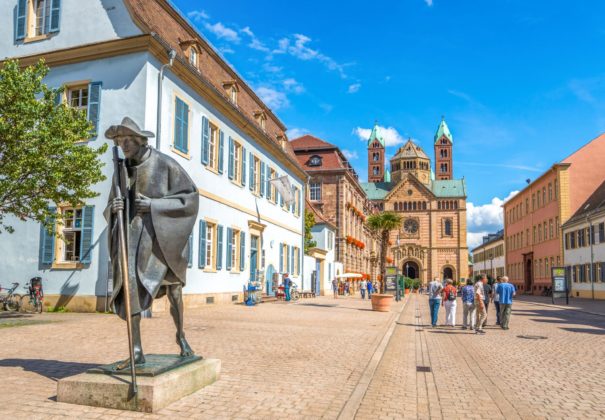 Breakfast, Lunch & Dinner
Day 4 - Rüdesheim
Continue your exploration of Rüdesheim with a choice of excursions. Those who fancy a more whimsical adventure will want to visit Siegfried's Mechanical Musical Instrument Museum. For an adventure of a different kind, soar over the vineyards of Rüdesheim on a gondola to the Niederwald Monument; or opt to take a hike through the vineyards.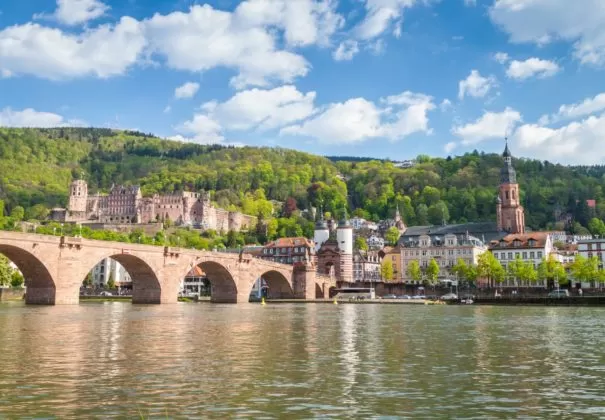 Breakfast, Lunch & Dinner
Day 5 - Miltenberg - Wertheim
Enjoy a scenic cruise to Miltenberg, the "Pearl of the Main River." While on your walking tour, you'll discover why this medieval town seems to leap from the pages of a fairytale with its 14th- and 15th-century half-timbered, gabled houses; the famed Crooked House; and the venerable Royal Inn, which has been a working hotel since the 17th century. For those who would like a more active adventure hike to the Miltenberg Castle, offering majestic views of the town and river; or go on a guided bike ride along the Main River. Later in the day, set sail for Wertheim, considered to have one of Germany's most beautiful city centers with precious half-timbered houses, each one more beautiful than the next. While here, join a walking tour or go to a pretzel bakery for a delicious tasting.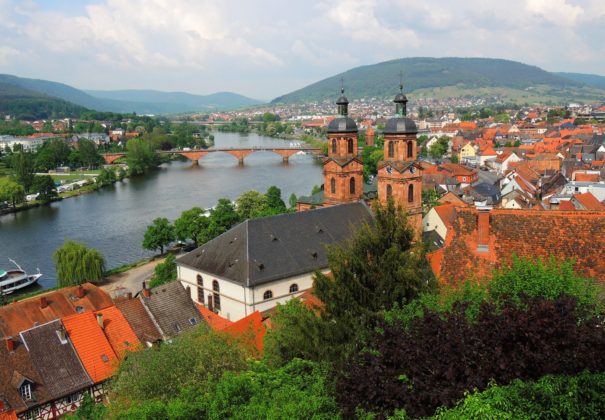 Breakfast, Lunch & Dinner
Day 6 - Würzburg - Volkach
There are several choices of excursions, depending on your interests. Enduring legends make visiting Kitzingen extra fun, especially for Dracula followers, which you can learn more about on a walking tour.  Prefer to get more active, go on a bike tour from Kitzingen to Volkach. Alternatively, you can visit either Würzburg or Rothenburg. While in Würzburg, a beautiful city bursting with Baroque splendor, you will visit its crown jewel, the Baroque Residenz Palace, a UNESCO World Heritage Site that features an opulent interior, including a grand fresco by Tiepolo. Or, you can take a trip through a thousand years of history while in Rothenburg, Germany's best-preserved walled town located on the Romantic Road. Later in the day, everyone will be treated to an exclusive wine festival celebration in Volkach, located in lower Franconia.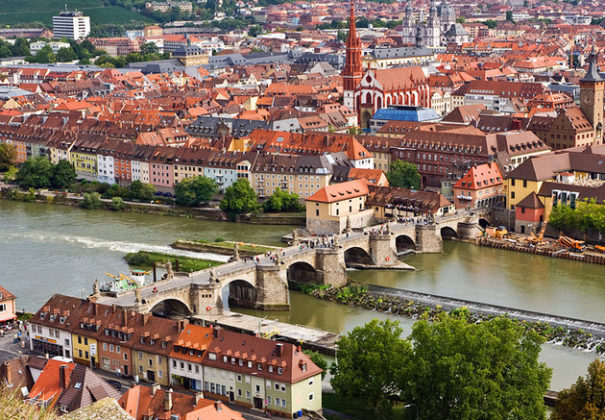 Breakfast, Lunch & Dinner
Day 7 Bamberg
Explore enchanting Bamberg, a UNESCO World Heritage Site, in one of three ways. Join a guided walking tour of this medieval gem where you'll see its cathedral, Old Town Hall and elegant old mansions. Or taste your way through the city sampling smoked beer, licorice root and Hornla pastry, a local favorite whose recipe dates back to 1427. And for those wishing to explore the town more actively, hop on a bike for a guided bike tour along the Main River and to its quirky quarters beyond the town center.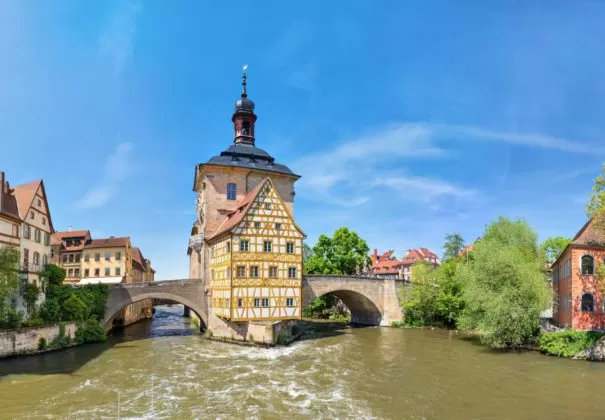 Breakfast, Lunch & Dinner
Day 8 - Disembarkation - Depart Nuremberg
Disembark the ship and prepare for your homeward flight.
Breakfast
4 nights pre cruise stay in Switzerland
2 nights Lucerne & 2 nights Zurich Discover the highlights of Basel before journeying on to the unrivalled beauty and charm of Lucerne.  Visit the iconic Lion Monument, which was sculpted in memory of the Swiss Guards massacred during the French revolution in 1972.  You'll also take in the spectacular medieval walls and towers, dated back to the 13th century and featuring the oldest clock in the city. A leisurely cruise will take you across the tranquil waters of Lake Lucerne to Vitznau, then a scenic drive through the countryside, passing Alpine lakes and small villages en route to Switzerland's largest city, Zurich.  Enjoy a city tour and a visit to Old Town where you will find yourself amongst medieval houses, churches and modern Bahnhofstrasse. Prices from £1099 per person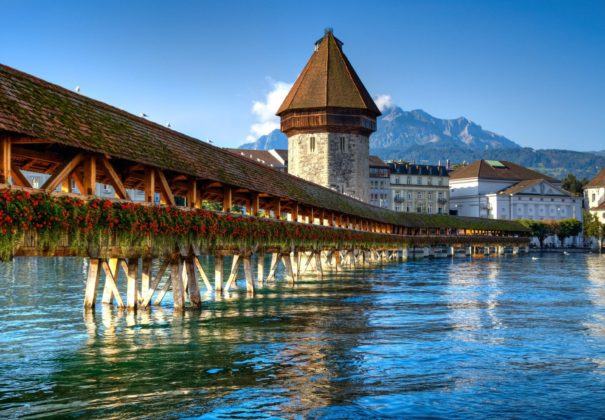 Breakfast
3 nights post cruise stay in Prague
Discover Prague, where you will enjoy a city tour or a castle hike.  Both will reveal why Prague is considered one of Europe's most attractive cities, with a historic centre that's recognised as a UNESCO World Heritage Site.  Beer has a long and illustrious history in the Czech Republic, so end your European journey with a tasting of some the very best beer in the world. Prices from £592 per person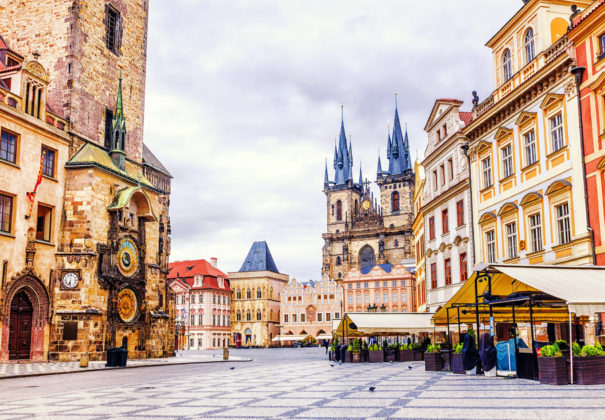 Breakfast