Day 1 - Embarkation Luxembourg
Embark your ship in Luxembourg. Tonight, gather on board for a Welcome Dinner. The ship departs very late tonight for Germany
Dinner
Day 2 - Trier, Germany - Bernkastel
After breakfast a guided walking tour of Trier—Germany's oldest city—will introduce you to its rich Roman past. You will see Trier Cathedral, the Basilica of Constantine and the Porta Nigra gate that dates back to 179 A.D. Continue on to Bernkastel, strategically located in the middle of the Mosel Valley's wine-producing region, an area that's been cultivating wine for over 500 years. A guided walking tour through the old town center this afternoon will take you past many medieval and Renaissance buildings.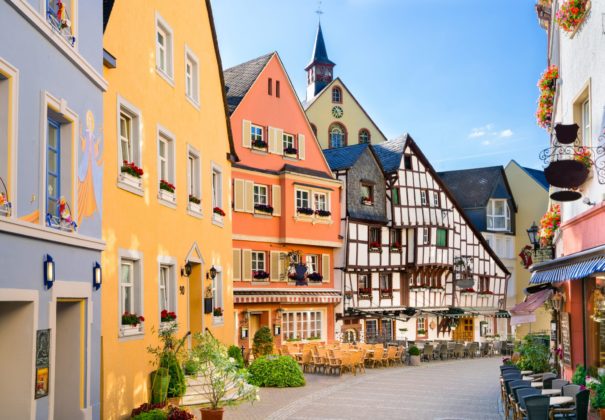 Breakfast, Lunch & Dinner
Day 3 - Cochem - Koblenz
Today, enjoy a guided tour of Cochem that takes you to the spectacular hilltop Reichsburg Castle, offering fantastic views of the river valley below. This afternoon, you will take a walking tour of Koblenz and explore its charming town square and quaint shops.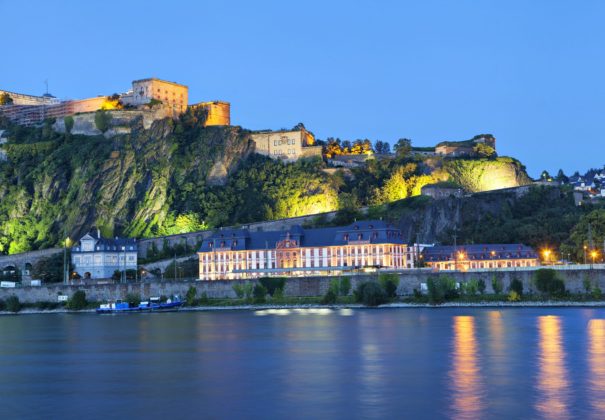 Breakfast, Lunch & Dinner
Day 4 - Koblenz - Rhine Gorge - Rüdesheim
This morning, cruise through the picturesque Rhine Gorge, admiring its many castles and fortress ruins and the legendary Lorelei Rock. This afternoon you will arrive in the winemaking town of Rüdesheim where you will have the option to take one of three excursions: wine tasting with a local vintner, a gondola ride above the town to see the Niederwalddenkmal Statue, or a guided bike tour along the Rhine River to one of Germany's best wine regions. Later you'll have free time to explore the Drosselgasse, the town's most famous and charming street, a narrow passage lined with shops and taverns. This evening, visit Siegfried's Mechanical Music Museum, home to a remarkable collection of old robotic and self-playing musical instruments, or join us for some Rüdesheimer Coffee. The ship sails overnight.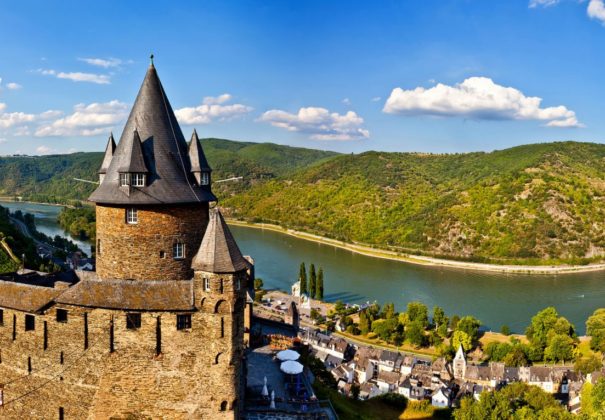 Breakfast, Lunch & Dinner
Day 5 - Ludwigshafen
Arrive in Mannheim, where you have a choice of two excursions this afternoon. Your first option is a visit to the historic university town of Heidelberg, where you will visit the red-walled castle with its Great Vat (a 49,000-gallon wine cask) and enjoy beautiful views of the Neckar Valley and city below. Or, for your second option, enjoy a tour of historic and ornate Schwetzingen Gardens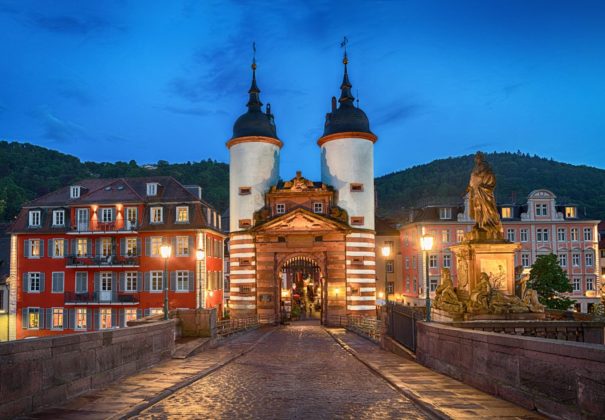 Breakfast, Lunch & Dinner
Day 6 - Strasbourg, France
The capital city of France's Alsace region, Strasbourg is situated on the Rhine at the German border. After arriving this morning, enjoy either a panoramic bus tour or guided bike tour that will take you past the Orangery, the town's oldest park, the European Parliament and the Place de la Republique. Afterwards, explore on foot with a walking tour of the lovely "La Petite France" neighborhood, where you will see the Gothic cathedral with its famous astronomical clock. You also have the option of exploring Strasbourg on a guided hike that begins at the Orangery and makes its way to the cathedral. The remainder of the day is yours to spend as you wish before the ship departs tonight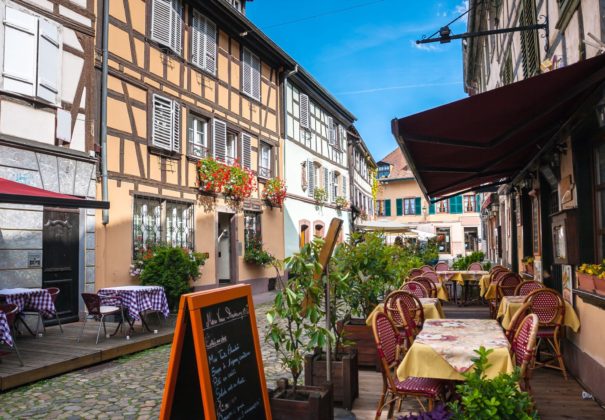 Breakfast, Lunch & Dinner
Day 7 - Breisach, Germany - Basel, Switzerland
You have three exciting excursions to choose from today. The first is a walking tour of Riquewihr, a picturesque town renowned for its historic architecture and for its Riesling wines. A second option is a tour of the beautiful towns of Breisach and Freiburg, where you will visit the historical city center and Freiburg's Münster, a Gothic cathedral constructed of red sandstone. Your third choice is a guided bike tour of Breisach that takes you through the Rheinau woods. Afterwards, the ship cruises to Basel, Switzerland, where you will have some free time to explore.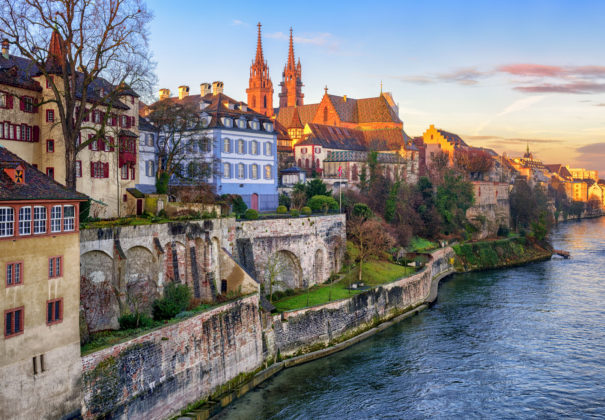 Breakfast, Lunch & Dinner
Day 8 - Disembarkation - Depart Basel
Disembark the ship and prepare for your homeward flight.
Breakfast
3 nights in Paris pre cruise
Explore all the iconic sites in Paris, taking in the Eiffel Tower, arc de Triomphe, Champs-Elysees and Place de la Concorde.  On your tour you'll pass the magnificent Opera Garnier, the legendary Louvre and the Pantheon. Take a trip onboard the funicular railroad that ascends the hill to Montmartre, long known as the city's premier artists enclave.  Visit Montmartre's most recognisable landmark, the Basilica du Sacre Coeur, before enjoying an illumination tour and discovering why Paris is renowned as  the "City of Light". Prices from £845 per person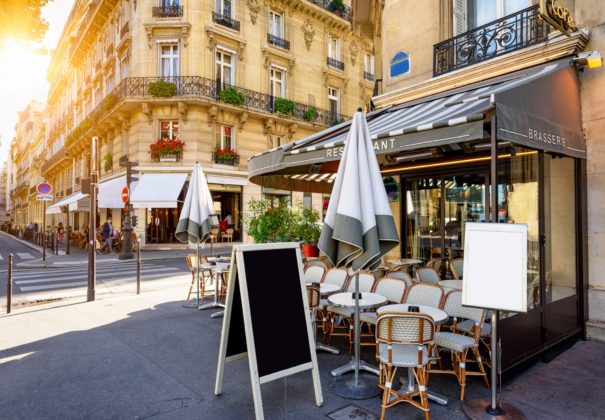 Breakfast
2 nights Lucerne & 2 nights Zurich
Discover the highlights of Basel before journeying on to the unrivalled beauty and charm of Lucerne.  Visit the iconic Lion Monument, which was sculpted in memory of the Swiss Guards massacred during the French revolution in 1972.  You'll also take in the spectacular medieval walls and towers, dated back to the 13th century and featuring the oldest clock in the city. A leisurely cruise will take you across the tranquil waters of Lake Lucerne to Vitznau, then a scenic drive through the countryside, passing Alpine lakes and small villages en route to Switzerland's largest city, Zurich.  Enjoy a city tour and a visit to Old Town where you will find yourself amongst medieval houses, churches and modern Bahnhofstrasse. Prices from £1099 per person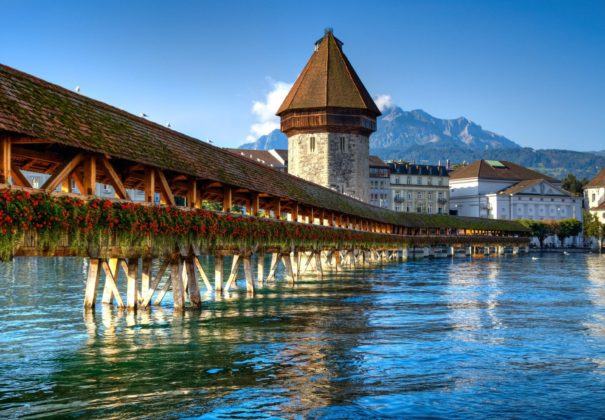 Breakfast