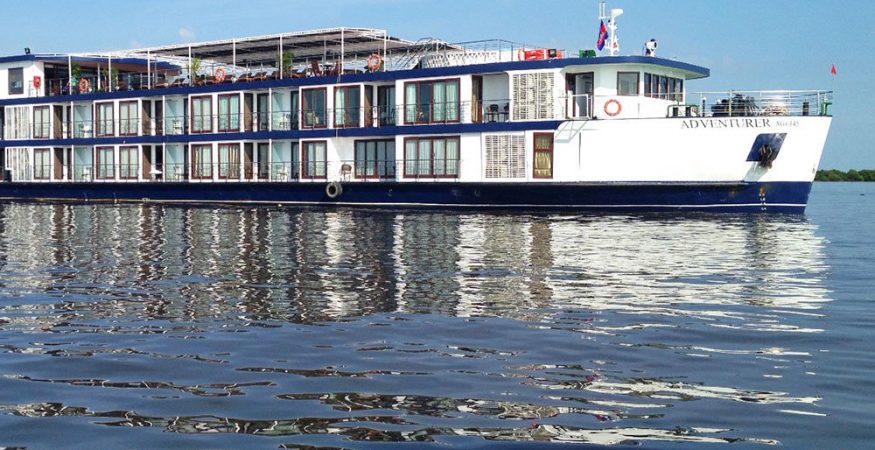 One of the most popular river ships on the Mekong and operated by a French-Vietnamese joint venture, the RV Mekong Prestige II was launched in 2014 and features 30 spacious staterooms.
Spread out over three decks, there's plenty of outdoor and indoor space to relax in. At the very top of the ship is the spacious Sun Deck, with a large plunge pool and plenty of sun loungers which you can relax on under the awning or in the sun and affording the best views of the river life around the ship.
The bar and comfortable air-conditioned lounge are also on the same deck, as is the ship's small spa and fitness room.
The restaurant is located on the Upper Deck and is bright and airy with fine linen and excellent service and can accommodate all guests in one sitting.
The décor is a fusion of contemporary Asian design with lots of polished teak, together with the intimate ambience and service of a boutique hotel. Just imagine yourself relaxing in the large plunge pool as the busy life of the river slips by and enjoying a sundowner on the Sun Deck, leaning over the rail and being part of the ever-changing and fascinating life of the Mekong all around you.