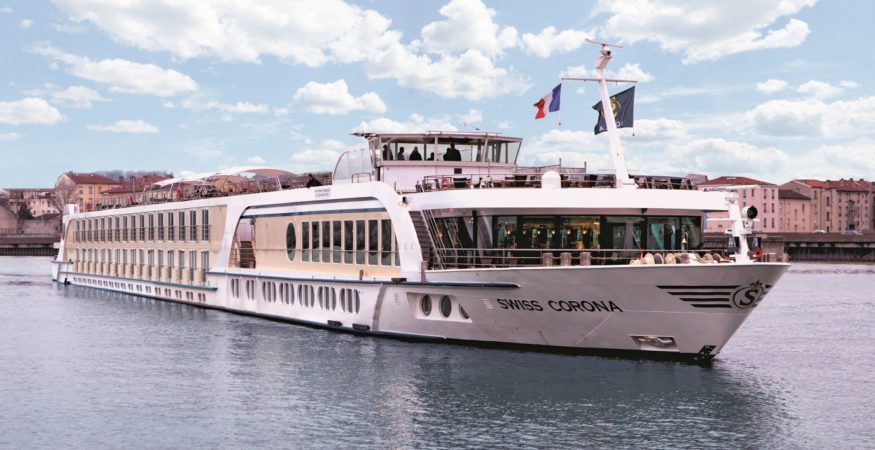 Built in 2004 utilising the most modern design techniques and latest in safety features, as its name suggests, the five-star MS Swiss Corona is Swiss owned and managed by Scylla.
Your first experience is the strikingly lobby, with beautiful polished marble decks, adorned with rich hardwoods, tasteful brass fittings and classic wrought-iron staircases, recalling classic five-star hotels from the golden age of travel.
Features include a magnificent sun deck with plenty of seating and pool from which to take in the passing scenery and riverside life as you glide past.  Enjoy fantastic Haute Cuisine in the main restaurant or relax in the observation lounge. Indulge in a little pampering in the stream room, sauna or whirlpool.
Blend this with the ship's low passenger complement, just 139 guests, with 35 crew, a ratio of less than 4 to 1, guarantees an excellent level of service and a more personal touch.