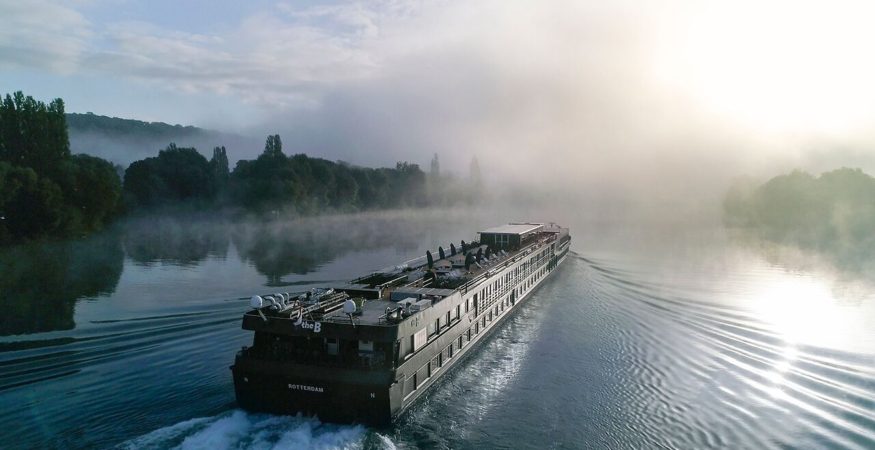 U by Uniworld is a new take on experiential travel, for the young and young at heart with cruises designed for those with a passion for exploring and a taste for authentic adventures. We at U have always believed that travel should be relaxing, exhilarating, convenient and tailored to your interests — all at the same time.
And on a U by Uniworld river cruise, that's exactly what you'll experience.Part boutique hotel, part yacht, part local hotspot. The A makes her home on the Rhine, Main and Danube rivers, flowing through the Netherlands and Central Europe. She's sleek and sophisticated.
When your waterfront hotel is also your taxi, bar, favorite restaurant, nightclub and yoga studio, travel becomes a bit more relaxed and a lot more hassle-free.
Onboard, you can expect everything you'd find in your favorite boutique hotel. But here's the best part. Your floating boutique hotel makes it extra-easy to visit several European destinations in a single trip while only having to unpack once.
Grab a drink and meet us on the top deck, where the glass enclosed room disappears into the floor to create an open-air hangout. It's the best view in the house and the spot to meet new friends or listen to a local guest DJ. With a casual dining venue and lounge seating, it's the place to be.
Our ships feature a full-service restaurant and a lite-menu in the lounge for dining — serving farm-to-table cuisine inspired by the culinary style of the places you'll visit.