Day 1 - Embarkation Nuremberg, Hungary
Embark your cruise in Nuremberg. Tonight gather on board for a Welcome Dinner
Dinner
Day 2 - Nuremberg
You have two excursion options today. Take a tour of the city's medieval highlights, including Nuremberg Castle, the 900-year-old ramparts surrounding the city, Town Hall, Notre Dame and the house of artist Albrecht Dürer, or join a WWII tour and see the Coliseum, Nazi Parade Ground and Justice Palace. Later, the ship cruises the Main-Danube Canal to Regensburg.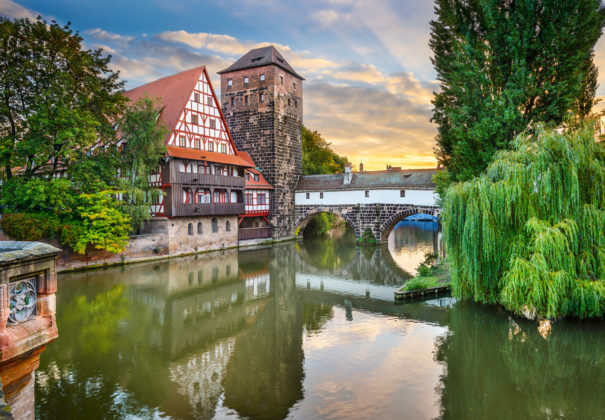 Breakfast, Lunch & Dinner
Day 3 - Regensburg
Welcome to Regensburg, one of Germany's best preserved medieval cities. A guided walking tour will show you the city's architectural highlights, including the Old Town Hall and the Porta Praetoria, gates to an ancient Roman fort built in 179 A.D. As an alternate option partake in a Bavarian Specialties tasting, or for an active option join the Walhalla bike tour.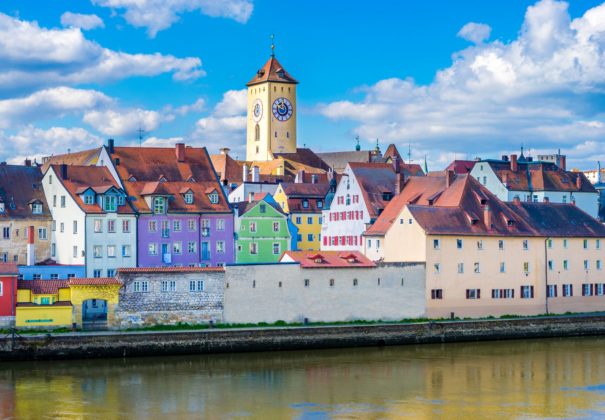 Breakfast, Lunch & Dinner
Day 4 - Passau - Linz, Austria
After breakfast, arrive in picturesque Passau, where the Inn and Ilz rivers flow into the Danube. You will have a choice of a walking tour of Passau's Old Town, past the old city fortifications, Rathaus, Domplatz and Residenzplatz squares, as well as St. Stephen's Cathedral, or more active guests may join either a guided bike tour along the Danube from Passau to Erlau or a guided hike up to the Veste Oberhaus fortress overlooking Passau. Return to the ship this afternoon for a scenic cruise to Linz, Austria's third largest city and a major river port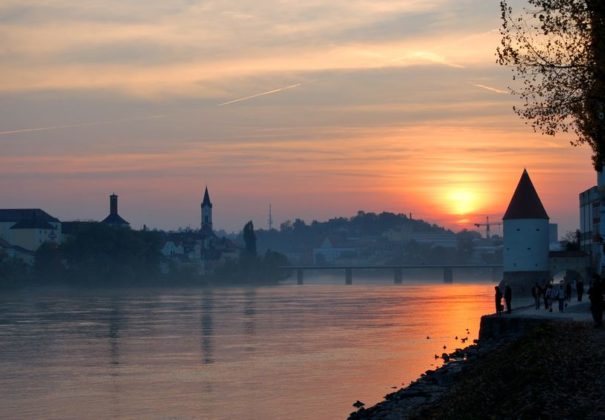 Breakfast, Lunch & Dinner
Day 5 - Melk - Vienna
Early this morning, we cruise to Melk. You have a choice between a guided tour of Melk's magnificent Benedictine Abbey, a UNESCO World Heritage Site and one of Europe's largest and most revered monasteries, or a guided bike tour along the Danube. Return to the ship for lunch before cruising on through the scenic Wachau Valley. Arrive in Vienna after dinner and explore the magnificent Austrian capital on your own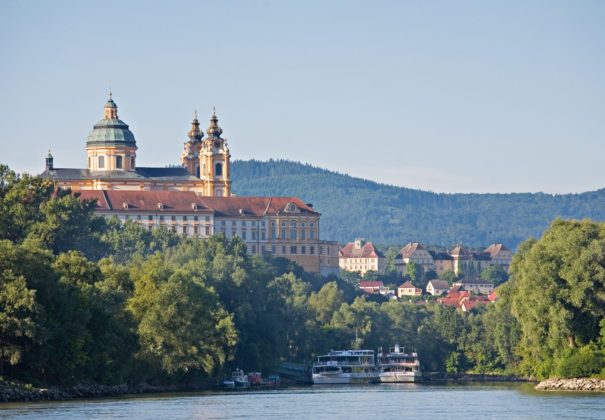 Breakfast, Lunch & Dinner
Day 6 - Vienna
This morning, you will have a chance to savor the Baroque elegance of romantic Vienna through your choice of one of three different excursions. The first option is a panoramic tour of Vienna that guides you past the majestic Opera House, the former Imperial Palace of the Habsburg Emperors, Parliament, Town Hall and Vienna University. Afterwards, you will visit Vienna's historic city center, a UNESCO World Heritage Site, and see St. Stephen's Cathedral, Graben and the world famous Spanish Riding School. The second option is a walking tour of Vienna's hidden treasures that takes you to secret places and sights like Ankeruhr, a whimsical Art Nouveau clock.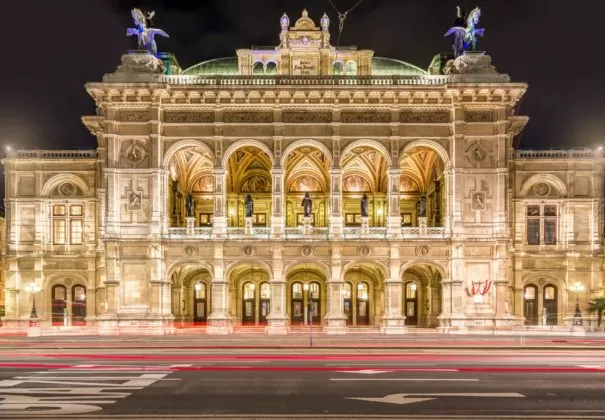 Breakfast, Lunch & Dinner
Day 7 - Budapest, Hungary
Your morning excursion includes sightseeing in the cities of Buda and Pest spread over both banks of the river. You will see famed Heroes' Square and Castle Hill, home to Fisherman's Bastion, Matthias Church and spectacular views of the Danube. Alternatively, you may also opt to join a hike up to Castle Hill on which you will see Buda Castle, Fisherman's Bastion and Parliament Square. After dinner, the ship will sail a special Illuminations Cruise past the glittering riverfront of Budapest.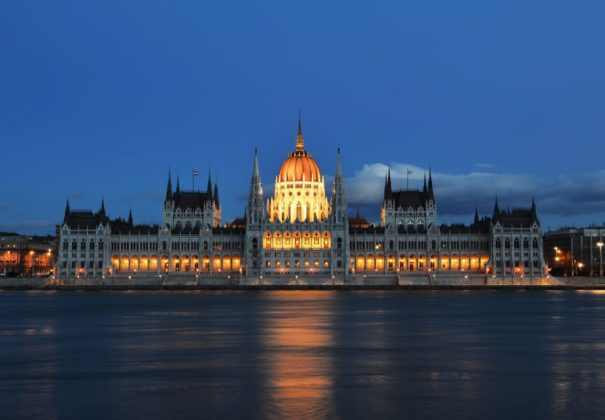 Breakfast, Lunch & Dinner
Day 8 - Budapest
After breakfast this morning, take an excursion to Puszta, the vast Hungarian plain that stretches to the eastern border of the country. T his area is home to Hungarian cowboys who still wear traditional dress and practice the skills of their Magyar ancestors. After touring a typical csarda (farm), you will see an amazing performance of Hungarian horsemanship. You'll also enjoy warm Hungarian hospitality and a traditional lunch before returning to the ship in Budapest.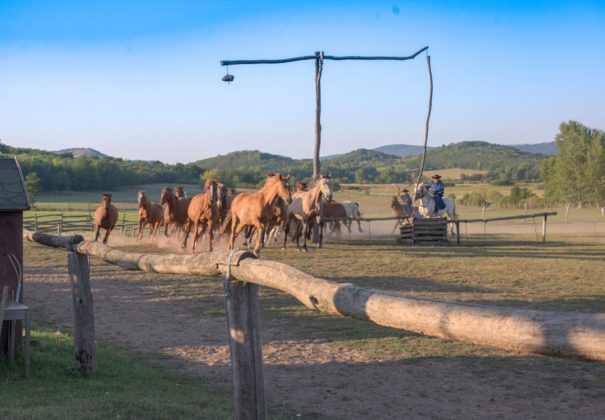 Breakfast, Lunch & Dinner
Day 9 - Mohács
Arrive in Mohács around breakfast time and depart for your excursion to Pécs. Founded more than 2,000 years ago by the Romans, the city was an important cultural base during many centuries of Ottoman rule. You will see St. Peter's Basilica, the city's main Catholic cathedral, as well as either a mosque that has been converted to a church or the restored synagogue, before returning to the ship in Mohács.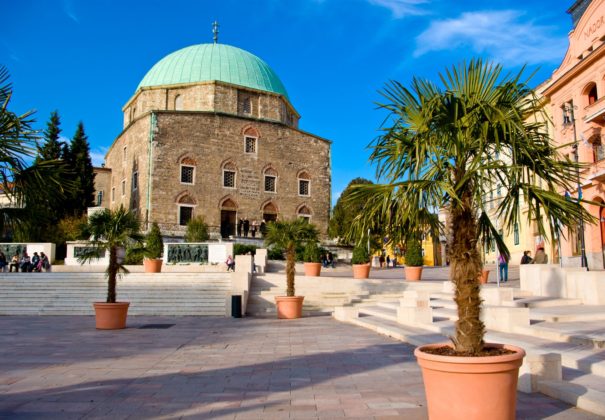 Breakfast, Lunch & Dinner
Day 10 - Vukovar, Croatia- Novi Sad, Serbia
This morning, enjoy a Yugoslav Civil War tour of Vukovar that will show you the Ovcara Memorial and Cemetery, the monumental cross that serves as a memorial to those who lost their lives during Croatia's struggle for independence. Enjoy lunch on board as you cruise to Novi Sad, Serbia, one of Europe's greatest historical treasures. After a walking tour of the city, you will later in the evening see the Petrovaradin fortress, a mighty stronghold no enemy has ever breached and that is now home to a hotel, museum and artists' studios.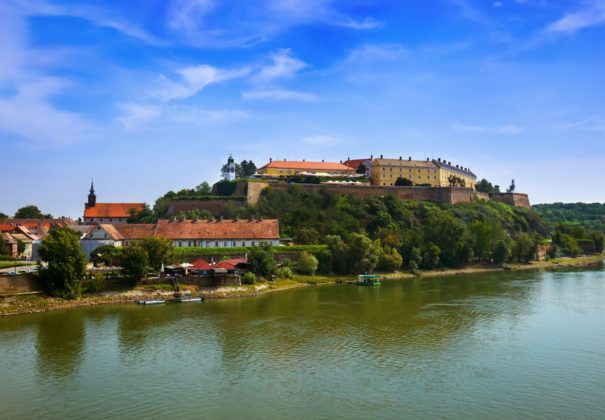 Breakfast, Lunch & Dinner
Day 11 - Belgrade
Wake up in Belgrade, the capital of Serbia, and enjoy a panoramic tour of the city, that includes visits to Kalemegdan Fortress and the Serbian Orthodox Temple of St. Sava. This afternoon you will have your choice of one of three excursions. Your first option is a visit to the mausoleum of Marshal Josip Broz Tito, a beloved figure who was the leader of the Yugoslav Partisans during the Second World War and became the first President of Yugoslavia. Your second option is a tasting of Serbian plum brandy and local snacks at the Quburich Distillery. Your third option is a guided bike tour through Belgrade around Ada Ciganlija Island.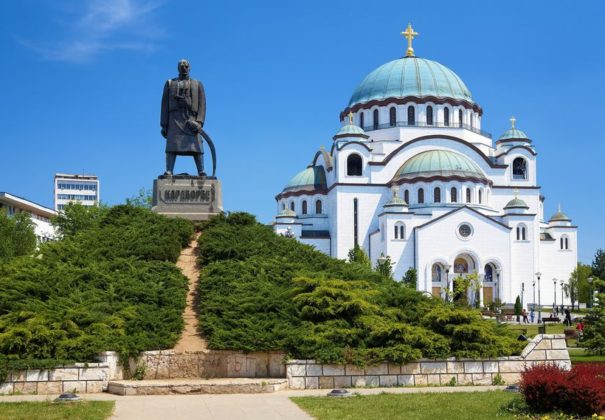 Breakfast, Lunch & Dinner
Day 12 - Scenic cruising through the Iron Gates
Today take a full day of cruising through one of Europe's most awe-inspiring natural wonders, the Iron Gates. Here the Danube narrows as it winds through a series of magnificent gorges between Serbia and Romania. The banks of the river along this natural border are lined with sheer-faced rocks that stretch high overhead, a sight that will be an unforgettable highlight of your adventure.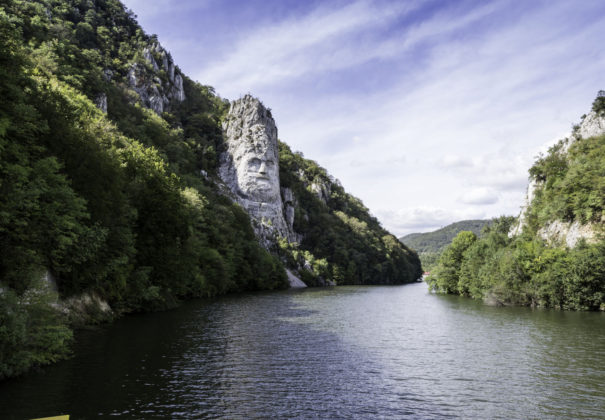 Breakfast, Lunch & Dinner
Day 13 - Vidin, Bulgaria
Your time in Vidin begins with a visit to Belogradchik, a beautifully restored castle located in a stunning landscape of unusual rock formations, as well as Vidin Castle. Afterwards, you will visit Baba Vida Fortress, the only entirely preserved medieval castle in the country, where you will be treated to a fascinating historical re-enactment. You may also opt instead for a Banitsa pastry and yogurt tasting, or a guided bike tour on which you will see sights like the Ottoman post office and visit the synagogue. The ship departs early afternoon.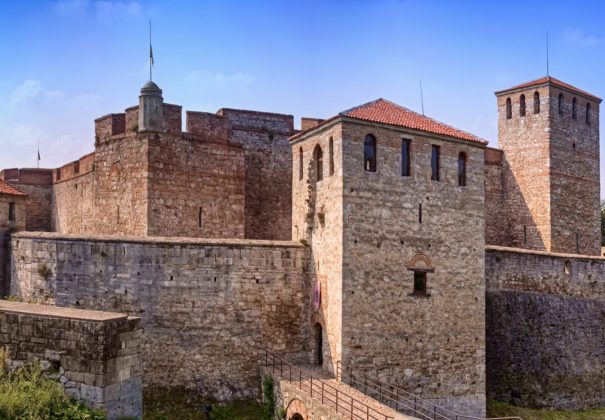 Breakfast, Lunch & Dinner
Day 14 - Rousse - Giurgiu, Romania
Today, enjoy a visit to the ancient capital of Bulgaria, Veliko Turnavo. Here you will tour Tsarevets Hill, the old citadel of the city. You will see the old fortress walls, the Royal Palaces and the Patriarchal church and the Baldwin's Tower. Or you may choose to take a walking tour of the Bulgarian city of Rousse. Return to the ship afterward and enjoy a free evening.
Breakfast, Lunch & Dinner
Day 15 - Giurgiu - Disembarkation
Disembark your cruise in Giurgiu.
Breakfast