Day 1 - Amsterdam
Welcome to Amsterdam, a modern city with a rich and fascinating 700-year old history. Explore its unique and elegant architecture, lively cafés and markets, and vibrant nightlife. This evening, meet your fellow travelers on board at the Welcome Dinner.
Dinner
Day 2 - Amsterdam - Hoorn
This morning the ship cruises the Ijsselmeer River to Hoorn, where you have a choice of three activities. The first is a visit to a family-run tulip farm, where you will learn about growing these flowers, tour greenhouses and discover over one million tulips in different colors, species and phases of growth. The second option is a walking tour of Hoorn, where you will tour De Halve Maen, a replica of the Dutch East India Company's most famous ship and then stroll through this town's beautiful harbor. Those that are more active may choose to join a guided bike tour through West-Friesland, where windmills, tulip fields and fruit orchards abound.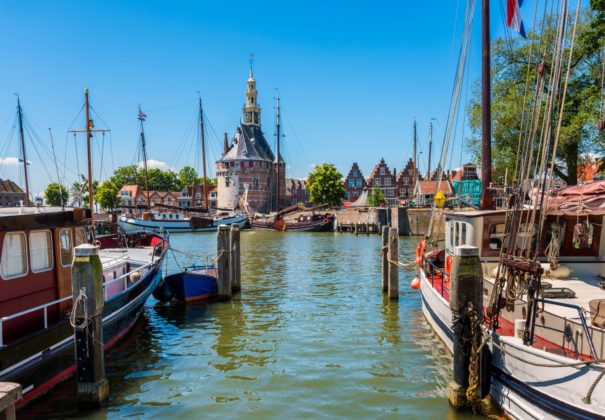 Breakfast, Lunch & Dinner
Day 3 - Middleburg
After cruising the Delta today, you can explore Middelburg, which boasts more than 1,000 city monuments, on a walking tour. Alternatively, you may explore the Delta Works storm surge barrier, which showcases steel doors that are 147 feet wide, an impressive series of dams and Dutch hydraulic engineering. Your last option is a guided bike tour through this historic city.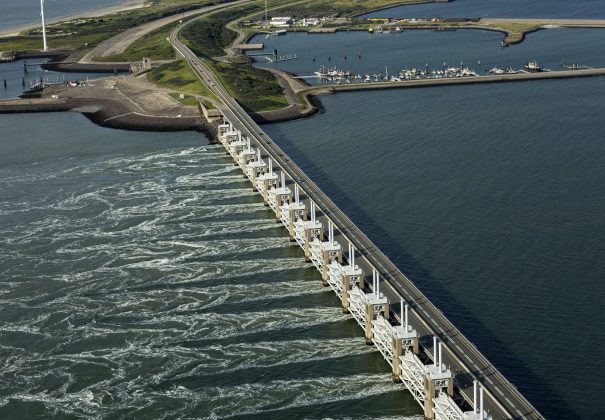 Breakfast, Lunch & Dinner
Day 4 - Antwerp, Belgium
This morning, you will have your choice of one of three different excursions. Your first option is a walking tour of Antwerp on which you will see Antwerp Castle, Grote Market, Brabo Fountain and the city's superb architecture. Your other options are a visit to Rubens House, the former home of the famous Flemish Baroque painter, or guided bike tour. This afternoon, choose between a Belgian chocolates and waffles tasting or a visit to Floralia, an annual spring flower show that spans over 34 acres and features approximately one million bulbs that are hand-planted each year by the castle staff.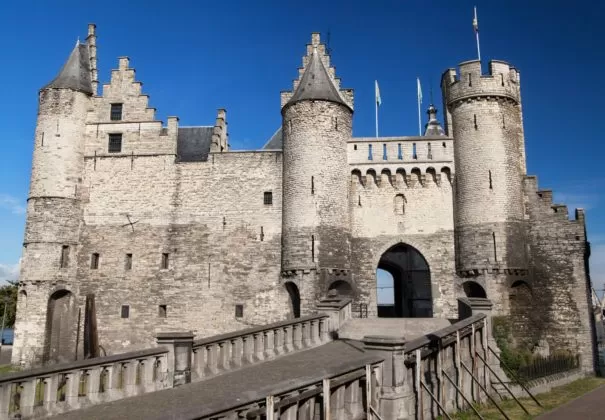 Breakfast, Lunch & Dinner
Day 5 - Ghent
There are several choices of excursions, depending on your interests. For those who wish to discover two medieval cities, Ghent and Bruges, you'll wish to go on a highlights tour. Admire Ghent's canal-side architecture and some of its famous sights, including the Castle of the Counts and Ghent Cathedral, and then visit Bruges, one of the best preserved medieval cities in Europe. Alternatively, you may go on a full-day excursion to Bruges, which includes a visit to the Church of Our Lady, home to the beautiful Carrara marble Madonna and Child sculpture by Michelangelo. Those more inclined to learn about the art of Belgian chocolate making can join a master chocolatier as he shares his insights. And for those who wish to enjoy more free time, join a walking tour of Ghent, followed by leisure time.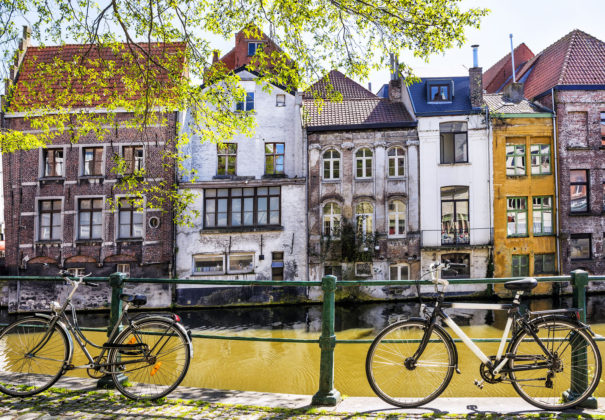 Breakfast, Lunch & Dinner
Day 6 - Rotterdam - Kinderdijk - Schoonhoven
This morning there are three ways you can discover Rotterdam. The first takes you to see The Hague and then visit Delft, known for its canals, historic town center and being the manufacturing base for Delftware, hand-painted blue pottery. Alternatively, you may explore the Delta Works, which showcase an impressive series of dams and Dutch hydraulic engineering, or join a guided bike tour. In the afternoon, you will visit the UNESCO World Heritage Site of Kinderdijk, a lovely village renowned for having the country's greatest concentration of windmills, all dating from the 18th century. Tonight the ship cruises to Schoonhoven, where you will have some free time as we moor overnight.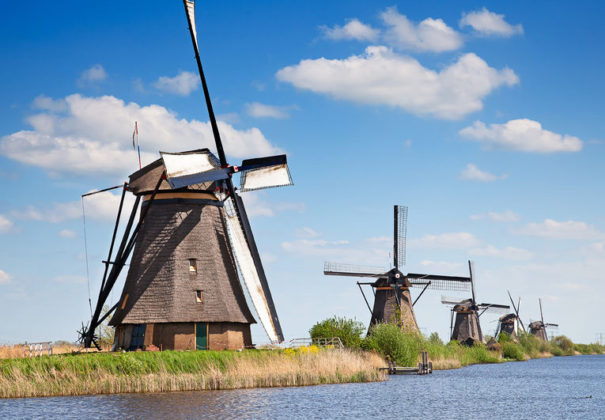 Breakfast, Lunch & Dinner
Day 7 - Amsterdam
We arrive in Amsterdam today. Admire the spectacular display of millions of flowering tulips during your morning excursion to the world famous 70-acre Keukenhof Gardens. In the afternoon enjoy a scenic cruise through the historic harbor and canals of Amsterdam. See the beautiful homes that line the water, the fabled Skinny Bridge, and the famous house where Anne Frank spent years in hiding during World War II. You can opt instead for an excursion to delightful Zaanse Schans, a small historic village just outside of Amsterdam, or stay in Amsterdam for a walking tour of the upscale Jordaan district. The ship moors overnight in Amsterdam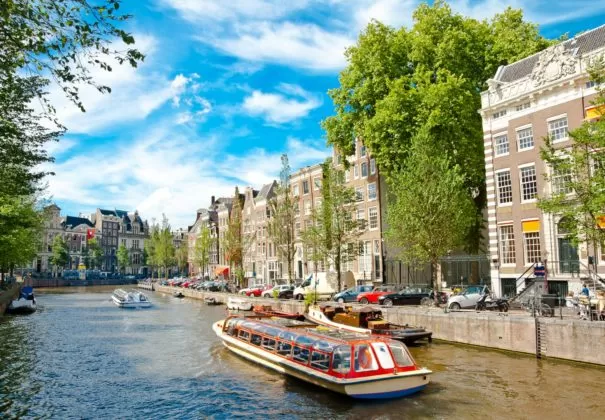 Breakfast, Lunch & Dinner
Day 8 - Disembarkation - Depart Amsterdam
Disembark the ship and prepare for your homeward flight.
Breakfast
Amsterdam
Discover the rich culture pf one of Europe's most important cities, Amsterdam, Marvel at it's beautiful streets and canals and enjoy a city tour. The perfect overview before enjoying free time to explore on your own. Hotel and transfers for airport/ship are included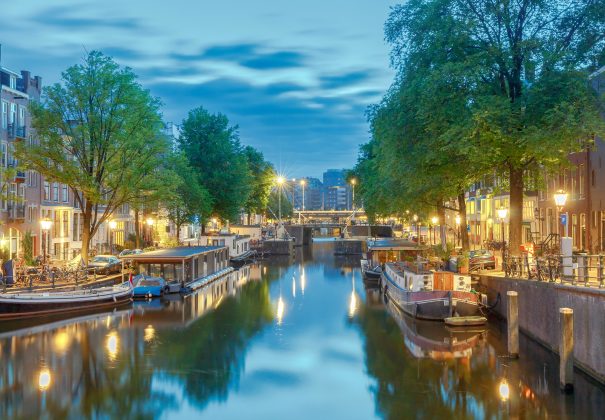 Breakfast