Day 1 - Nuremberg (Embarkation)
Fly to Munich from one of up to 15 UK regional airports. You'll then be transferred to Nuremberg to embark your Scenic Space-Ship. Relax and raise your glass to the days ahead.
Dinner
Day 2 - Bamberg
Highlights: Old town Immerse yourself in the World Heritage-listed old town of Bamberg, alive with history. With your knowledgeable local guide, walk the same cobbled streets as medieval traders once did.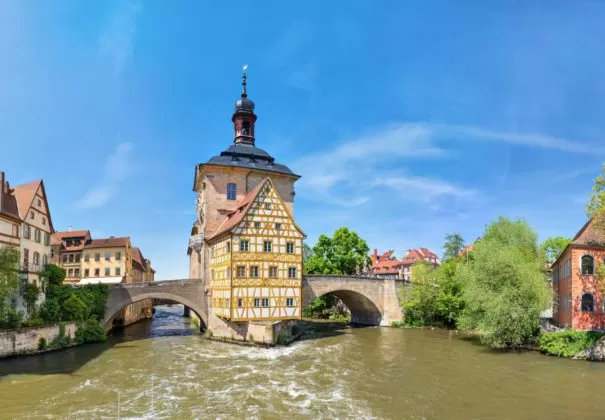 Breakfast, Lunch & Dinner
Day 3 - Würzburg
Highlights: Romantic Rothenburg Freechoice: Visit the Bishop's Residenz Palace and sample some exquisite local wine, or explore the famous Romantic Road – an important trade route during the Middle Ages. Then take in the beautiful walled town of Rothenburg, a medieval gem that overlooks the Tauber River.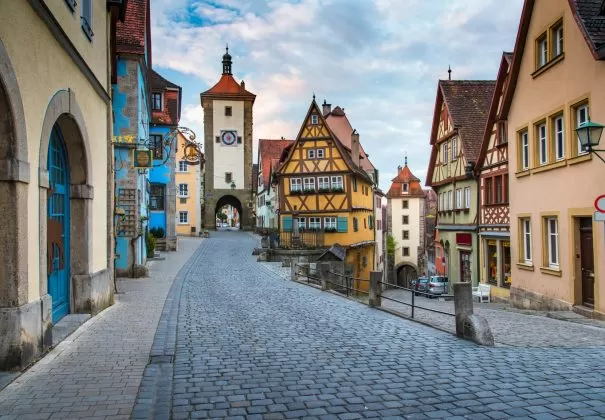 Breakfast, Lunch & Dinner
Day 4 - Würzburg & Rüdesheim
Highlights: Full day cruising Soak in the vistas of the Main River as you spend a full day relaxing on board your Scenic Space-Ship. Allow the passing scenery to mesmerise you from the comfort of your suite or the Sun Deck. Commentary from your Scenic Tailormade device will describe the captivating view unfolding before you in vivid detail. Or simply indulge in the on board amenities of your 5-star floating hotel.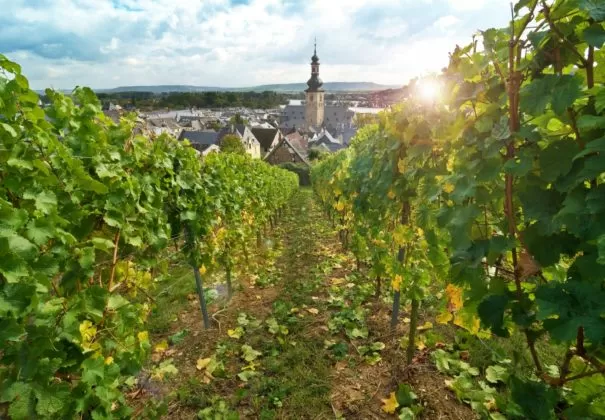 Breakfast, Lunch & Dinner
Day 5 - Rüdesheim, Rhine Gorge & Marksburg Castle
Highlights: Castle Medieval Castle banquet Immerse yourself in charming Rüdesheim and board the Winzerexpress mini train for a guided visit of Siegfried's Mechanical Musical Instrument Museum. Then enjoy a cable car ride to the Niederwald Monument for a spectacular bird's eye view of the river. Enrich Delight in the medieval ambience at Marksburg Castle, which has remained virtually unchanged since the Middle Ages. You'll get the opportunity to partake in a magnificent medieval feast, with an abundance of fine fare and quantities of free flowing local red wine.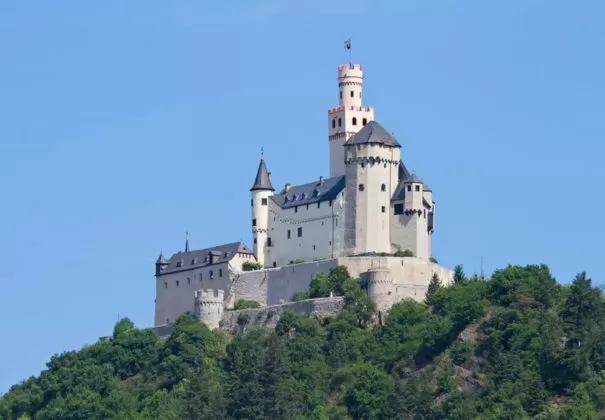 Breakfast, Lunch & Dinner
Day 6 - Cologne
Highlights: Cologne cathedral In western Germany, this beautiful 2,000 year old city, spanning the Rhine River, is a cultural hub. Perfect for art lovers, foodies, historians ans sports fans alike. Freechoice: Stroll through Cologne and view the filigree twin towers of the famous cathedral. Or enjoy a taste experience lecture on board your Scenic Space-Ship.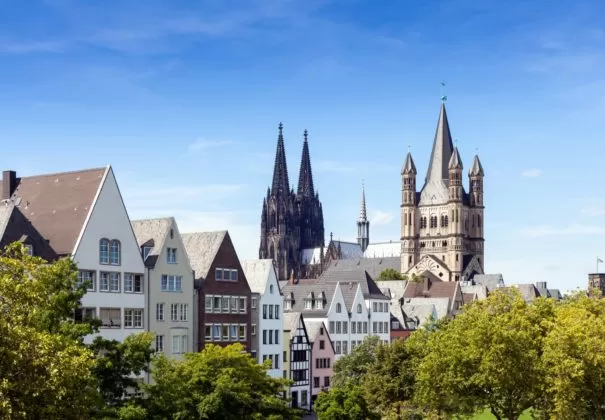 Breakfast, Lunch & Dinner
Day 7 - Amsterdam
Highlights: Canal cruise Explore wonderful Amsterdam, the cosmopolitan Dutch Capital is known for its elaborate canal system and mulitcoloured narrow houses, as well as a museum district, home to the Van Gogh Museum and the Rijksmuseum. Freechoice: Experience an iconic canal cruise or enjoy a slice of quintessential Holland at Zaanse Schans, with its windmills and open-air conservation area.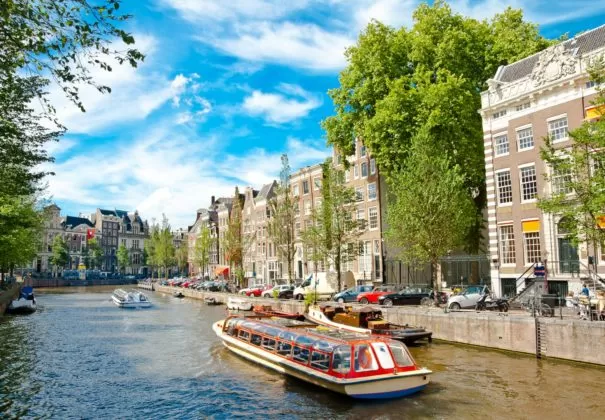 Breakfast, Lunch & Dinner
Day 8 - Amsterdam - (Disembark)
After breakfast, transfer to Amsterdam airport for your return flight home. Travel direct to London or one of up to 14 UK regional airports.
Breakfast