Day 1 - Embarkation Basel, Switzerland
Embark the ship. Tonight, gather on board for a "Welcome Aboard" Wine Toast as you commence your wine-themed itinerary through some of Europe's most enchanting and historic wine regions
Dinner
Day 2 - Breisach, Germany
This morning, enjoy a wine lecture and tasting during a scenic cruise to Breisach, Germany. This afternoon, you have your choice of excursions: a scenic tour of the villages of Breisach and Freiburg, or a visit to the wine village of Riquewihr. Both excursions include a special wine tasting opportunity. The ship moors overnight in Breisach.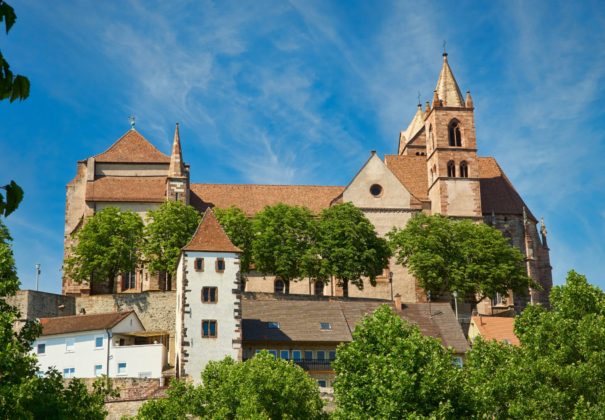 Breakfast, Lunch & Dinner
Day 3 - Strasbourg, France
Alsace's principal city is situated on the Ill River where it flows into the Rhine at the German border. This morning, take a tour through this charming town lined with narrow cobblestone streets. See the European Parliament and visit the "La Petite France" district, where you will see the sandstone Gothic Cathedral with its famous astronomical clock, timber-framed buildings, covered bridges and medieval watchtowers. As an alternative, take a guided bicycle tour (capacity controlled) past the Orangery, the town's oldest park, the European Parliament, and Place de la Republique. In the afternoon, you will sample Riesling, Gewurztraminer and other famous wines of this region.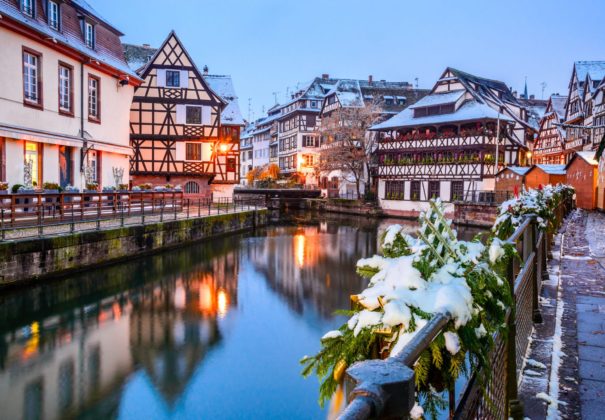 Breakfast, Lunch & Dinner
Day 4 - Mannheim, Germany - Rüdesheim
This morning, enjoy a wine lecture and tasting onboard Arrive in Mannheim, where you have a choice of one of three excursions this afternoon. Your first option is a half-day excursion to the historic university town of Heidelberg, where you will visit the red-walled castle with its Great Vat (a 49,000-gallon wine cask) and enjoy beautiful views of the Neckar Valley and city below. Or, for your second option, enjoy a hike up the Philosopher's Path up to a panoramic view point of Heidelberg. Your third option is a city tour of Speyer one of Germany's oldest cities, is known for its cathedral, numerous churches and the medieval Altpörtel (Old Gate). This evening, enjoy a sumptuous Chaîne Des Rôtisseurs Dinner with wine pairing as you cruise to Rüdesheim.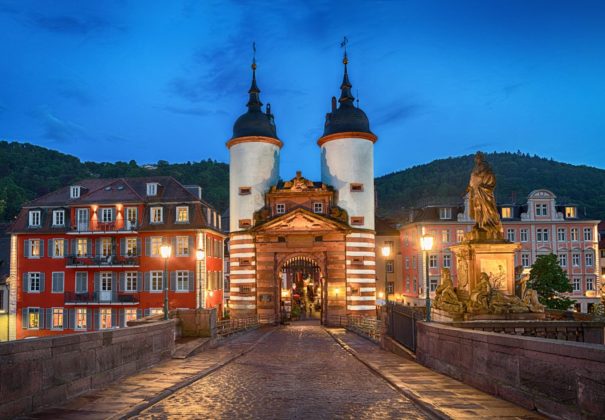 Breakfast, Lunch & Dinner
Day 5 - Rüdesheim - Rhine Gorge - Koblenz
This morning you will have the option to take one of three excursions: a Gondola Ride above the town to see the Niederwalddenkmal Statue followed by wine tasting with a local vintner, a guided hike through the town and surrounding vineyards, or a guided bike tour along the Rhine River to one of Germany's best wine regions. Afterwards, you'll have free time to explore the Drosselgasse, the town's most famous and charming street, a narrow passage lined with shops and taverns. This afternoon, your ship departs for Koblenz and cruises through the Rhine Gorge, the most stunningly beautiful stretch of the river, with hillsides dotted with fairy-tale castles. After arriving in Koblenz this evening, your Cruise Manager will take you on a walking tour through this charming town. The ship moors here overnight.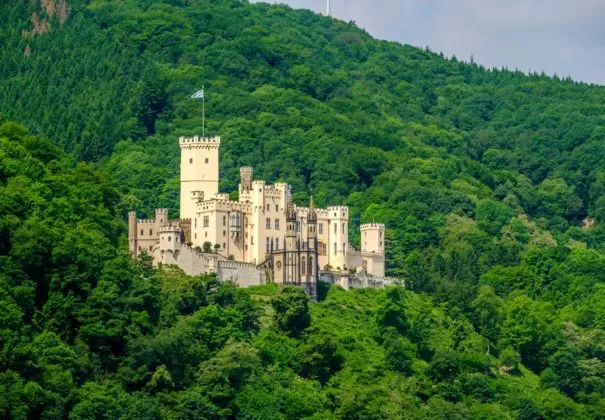 Breakfast, Lunch & Dinner
Day 6 - Koblenz - Cologne
This morning, enjoy an onboard wine lecture and tasting as the ship cruises to Cologne, famous for its university and legendary 13th-century Gothic cathedral. Upon arrival, you will take a walking tour through the old part of the city and visit the cathedral. Afterwards, head to a local pub for a tasting of Kölsch, a distinctive yellow-hued beer brewed only in Cologne.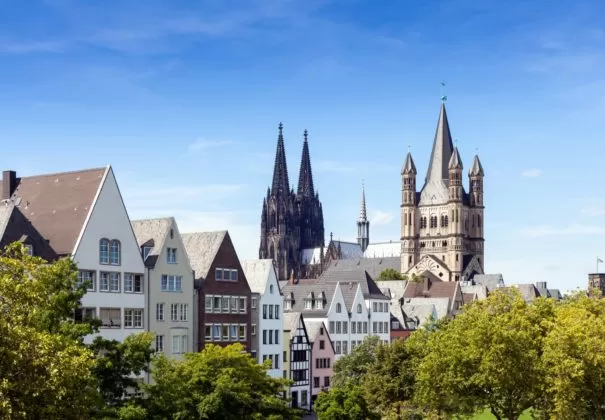 Breakfast, Lunch & Dinner
Day 7 - Amsterdam, Netherlands
Arrive in Amsterdam at mid-day. Admire beautiful 17th-century homes, charming churches and 16th-century merchant houses on a guided canal boat cruise. Later, take a motor coach tour of Amsterdam, exploring the city's most notable sights, followed by free time in Amsterdam. This evening, enjoy one last night with your fellow passengers at the Farewell Dinner.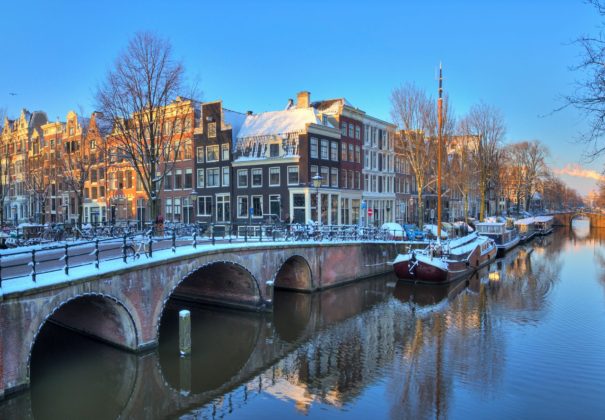 Breakfast, Lunch & Dinner
Day 8 - Disembarkation - Depart Amsterdam
Bid Farewell to Amsterdam as you prepare for your homeward flight.
Breakfast
4 nights Switzerland
2 nights Lucerne & 2 nights Zurich Discover the highlights of Basel before journeying on to the unrivalled beauty and charm of Lucerne.  Visit the iconic Lion Monument, which was sculpted in memory of the Swiss Guards massacred during the French revolution in 1972.  You'll also take in the spectacular medieval walls and towers, dated back to the 13th century and featuring the oldest clock in the city. A leisurely cruise will take you across the tranquil waters of Lake Lucerne to Vitznau, then a scenic drive through the countryside, passing Alpine lakes and small villages en route to Switzerland's largest city, Zurich.  Enjoy a city tour and a visit to Old Town where you will find yourself amongst medieval houses, churches and modern Bahnhofstrasse. Prices from £1099 per person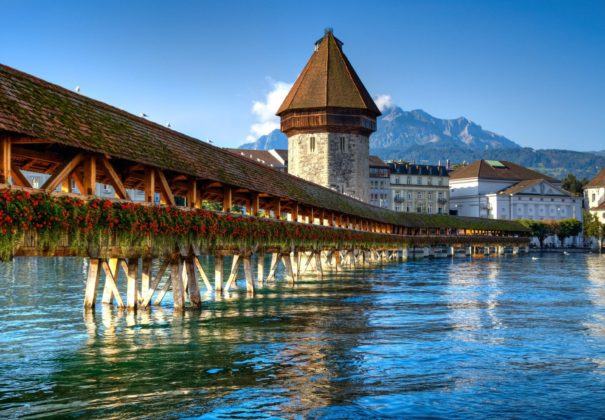 Breakfast