Day 1 -Munich - Nuremberg
Titan's VIP door-to-door travel service collects you from home, for your flight to Munich. Upon arrival, transfer to Nuremburg to embark MS Serenade 1 (4T). Light refreshments are available on arrival, with time to settle in before a welcome cocktail and the captain's gala dinner this evening.
Dinner
Day 2 - Bamberg
This morning we arrive in the enchanting town of Bamberg for our first taste of Bavaria. We enjoy a walking tour of the wonderful old town, a UNESCO World Heritage Site, stopping to marvel at the Romanesque Cathedral where Emperors and Popes lie entombed. We then round off our tour at the magnificent New Residenz palace. The rose gardens within boast not only over 4,500 beautiful blooms in the summer, but fantastic city views too.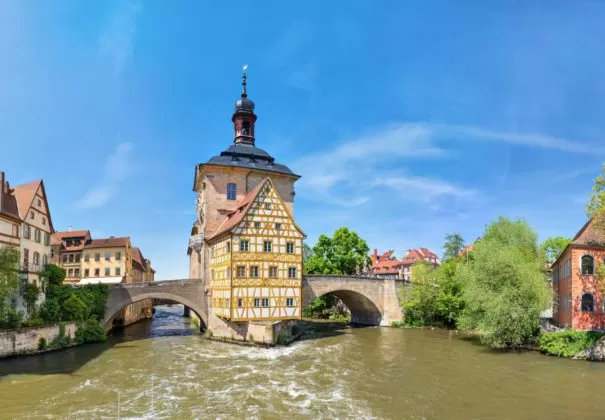 Breakfast, Lunch & Dinner
Day 3 - Würzburg
After a leisurely morning, we arrive in scenic Würzburg and visit to the Würzburg Residence, a flamboyant 18th century palace that was so architecturally and artistically unique it coined the term 'Würzburg rococo'.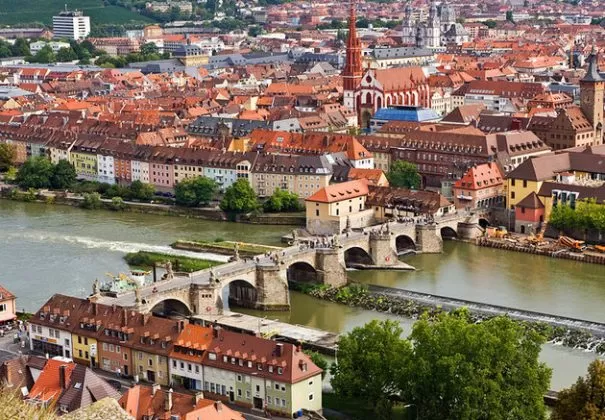 Breakfast, Lunch & Dinner
Day 4 - Miltenberg
This morning we arrive in Miltenberg, a pretty little town nestling on the River Main. Take a stroll along its main street, packed with half-timbered houses, and perhaps stop off for a hard-earned drink at Zum Riesen. It is one of Germany's oldest inns, serving refreshments to local guests and royal visitors since the 12th century. If you're still thirsty, you can join the fun of the optional beer tasting excursion.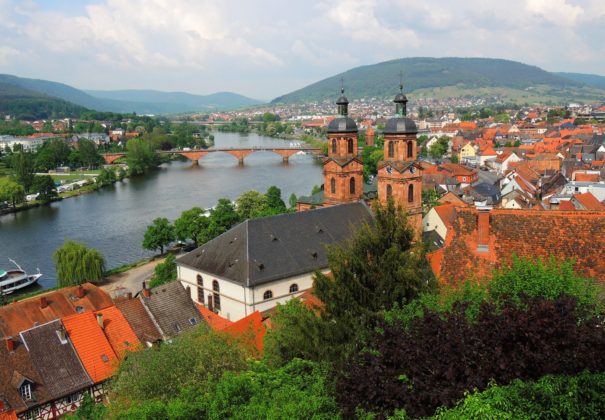 Breakfast, Lunch & Dinner
Day 5 - Mainz - Mannheim
A morning in Mainz gives you a few hours to take your pick from this fascinating city's historical sights. You can head to St Stephan's Church and let the heavenly blue light from the Chagall-designed stained-glass windows wash over you. You can explore the hidden corners of the 1,000-year-old St Martin's Cathedral and be captivated by its stories. And to see how the printed word changed the world forever, you can visit the excellent Gutenberg Museum. Credited with inventing printing using movable type, Gutenberg is one of Mainz's most famous sons. This afternoon, we take to the river again and head for Mannheim, to dock overnight.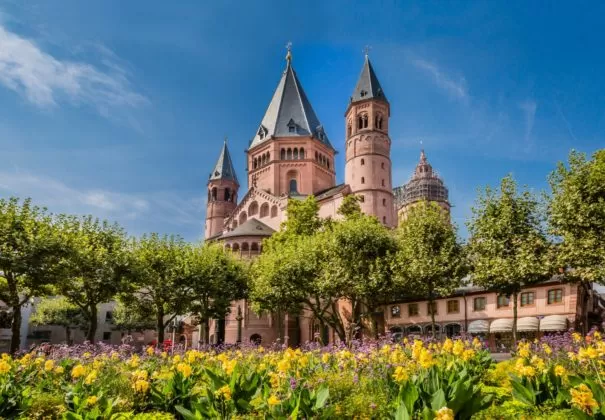 Breakfast, Lunch & Dinner
Day 6 - Mannheim - Speyer
A late-morning arrival in Speyer gives you two equally appealing options. Either stroll around this delightfully walkable town and perhaps visit the impressive UNESCO World Heritage-listed Romanesque Cathedral, or join an optional tour of Heidelberg. One of the city's most famous landmarks is its half-ruined Renaissance castle, perched dramatically on a hill, offering expansive views of life below. Take in the views yourself and it's easy to see why Germany's oldest university town has been a magnet for writers and artists for centuries.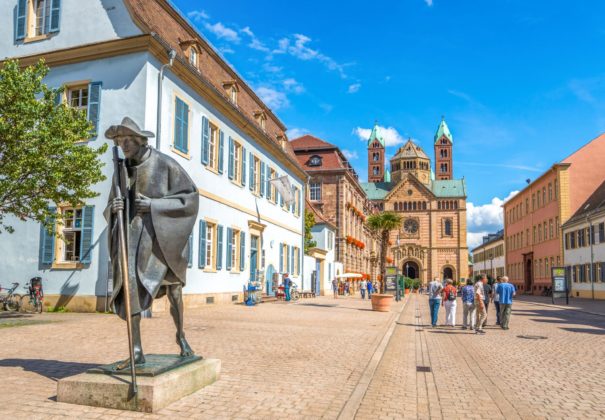 Breakfast, Lunch & Dinner
Day 7 - Strasbourg (Colmar and Alsace)
Our morning arrival in Strasbourg takes us across the border into France for the final full day of your holiday. Join us as we explore Colmar, capital of the Alsace wine region and an astoundingly well-preserved medieval town. And travel by coach through Alsace, an intriguing area that borders Germany and Switzerland and upholds a wealth of traditions. Tonight, enjoy the captain's farewell gala dinner on board.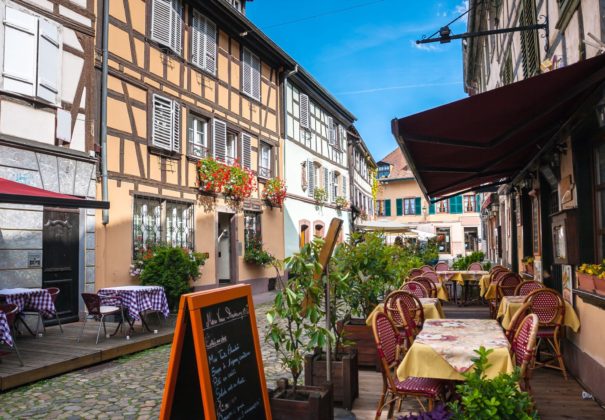 Breakfast, Lunch & Dinner
Day 8 - Basel - UK
We transfer to the airport for your return flight to the UK. Upon arrival, your Titan vehicle will be waiting for the journey home.
Breakfast