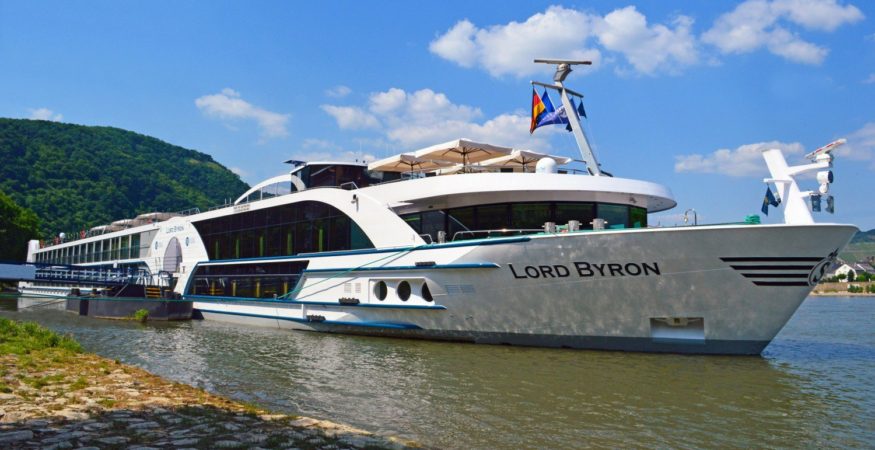 Every aspect of the 5 star MS Lord Byron (2013) and her sister ship, the MS Jane Austen (2015) are designed to the highest possible specification and exacting standards to bring you the very best and most enjoyable river cruising experience, in the most luxurious comfort.
Stylish furnishings using environmentally friendly materials are beautifully combined with the most advanced safety systems … and the work of a wonderful designer's eye conjuring up the classic lines and sophistication of a luxurious ocean liner. As always, the finesse is in the detail – beautifully crafted tropical hardwoods, wrought iron, highly polished copper and brass, all beautifully illuminated then added to soft leather furnishings and imaginative colour schemes, promotes a subtle, chic ambience.
Blend this with the low passenger complement, just 140 guests, with 35 crew, a ratio of 4 to 1, guarantees an excellent level of service and a more personal touch.