Luxury river cruises are becoming increasingly popular in Europe. In the last five years, traditional big ship cruising enjoyed an annual increase of guests of 5%. At Global River Cruising we have some of the best river cruises you can take in Europe – and further afield – on the most luxurious ships you can image.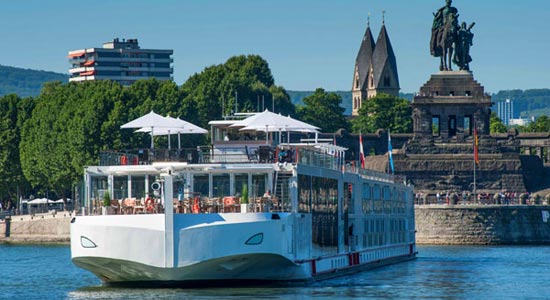 Cruising on the continent has also grown in the same five-year period, to an annual rate of 16%, and there are signs that popularity will continue to grow over the coming years, with river cruise companies offering more itineraries in more destinations, as well as more ships being launched.
The popularity is not really a surprise. Europe is home to the most navigable waterways than anywhere else in the world, as well as the most diverse cultures and different attractions in smaller space. On a Danube River cruise, for example, you can travel through ten countries and pass through even more major cities, experiencing every single one you stop at.
Another reason is the fact luxury river cruises are relatively hassle free, as dining, daily excursions and guides are often provided with the river cruise trip.
Alternatively, to the river cruises around oceans and seas, the smaller ships for river cruises give the passengers a more intimate atmosphere and a camaraderie with other travellers, another reason the river cruises in Europe are on the rise.
Posted by
Alex