Over the past few years, we've seen a steady increase in demand for Christmas and New Year river cruises. More and more people decide to turn their back on the traditional festivities and opt to have a decidedly different and more relaxing Christmas break.
At Global River Cruising we can most certainly see the appeal. Rather than worrying about the cooking and washing up, you'll be exploring centuries-old market towns and villages which are aglow with festive warmth.
This all sounds very tempting, but you might be wondering what is it really like to be spending Christmas on a river cruise ship? We're glad you asked!
Here we take a look at what is offered to river cruise guests at Christmas and let one of our Global River Cruise customers shine a light on her Christmas river cruise experience.
What to Expect
Most river cruise lines like to put on something a little extra special over the Christmas period, keeping guests entertained and in the festive mood. On Christmas Day guests who sail with the Amadeus Star during their 'Christmas Cruise on the Danube', can take part in decorating the Christmas tree to the sound of contemplative carols, followed by a magical Christmas dinner on board. Those who wish can also attend a Christmas mass in Dürnstein after dinner.
The Staff
The staff love working over Christmas. They've been embracing the Christmas spirit from the beginning of November. Ships over the Christmas period tend to be less busy than in the peak summer months which means that the staff are able to provide a very tailored service.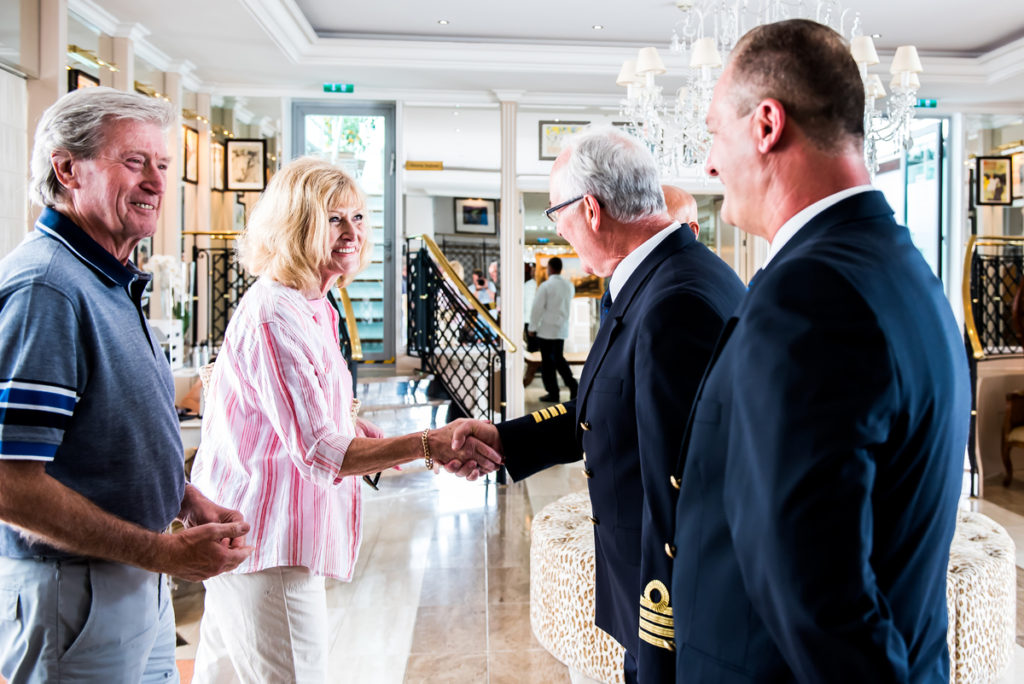 The Itinerary
The Cruise Manager organises onboard activities such as Christmas quizzes, glühwein tasting, tree decorating and carol singing. These activities will often be packed full of cheesy songs and jokes, and are always good, light-hearted fun for everyone. There is a real sense of camaraderie.
Most Christmas river cruises will focus on visiting Christmas markets at the beginning of the cruise as they tend to close down by December 23rd. The 'Christmas markets on The Rhine' itinerary with AmaWaterways, for example, offers guests the chance to visit the well-known Christmas markets in Cologne on day two of the week long river cruise.
The Ship
In the run up to Christmas, most river cruise ships will receive a festive redesign with classic ornaments and tinsel decking the hallways. These are most commonly found around the main public spaces of the ship – with a massive Christmas tree traditionally serving as a centrepiece.
When the team of Global River Cruising went to stay on the Amadeus Silver, we spotted about four different Christmas trees on and even one outside at the front of the ship. We also loved the gingerbread houses in the foyers.
Don't expect to find decorations spreading to your suite or stateroom, however, these are respectfully left unadorned for those who are escaping Christmas on the seas.
One of the river cruise operators who will take the Christmas decoration to another level is going to be Uniworld. They are well known for their art deco interior. If you happen to be on a Uniworld Christmas river cruise such as the 'Parisian Royal Holiday' than you're in for a real treat as you can see from the images below.
Food & Drink
When it comes to food and drinks, Christmas is really the best time to go on a river cruise. It is even more plentiful than normal. You can look forward to special treats like gingerbread biscuits and local Christmas delights.
Something to keep in mind, in Europe the main celebration takes place on Christmas Eve which is an enormous feast. If you'd like to, you can also go to a midnight mass at either a church or cathedral. Back on the ship, many of the guests will enjoy a late dancing away which means that Christmas Day is for late risers. Once you feel energised again, a trip to Vienna and the Christmas market at Schönnbrunn Palace is something we can highly recommend as offered in the Amadeus 'Christmas Cruise on the Danube'.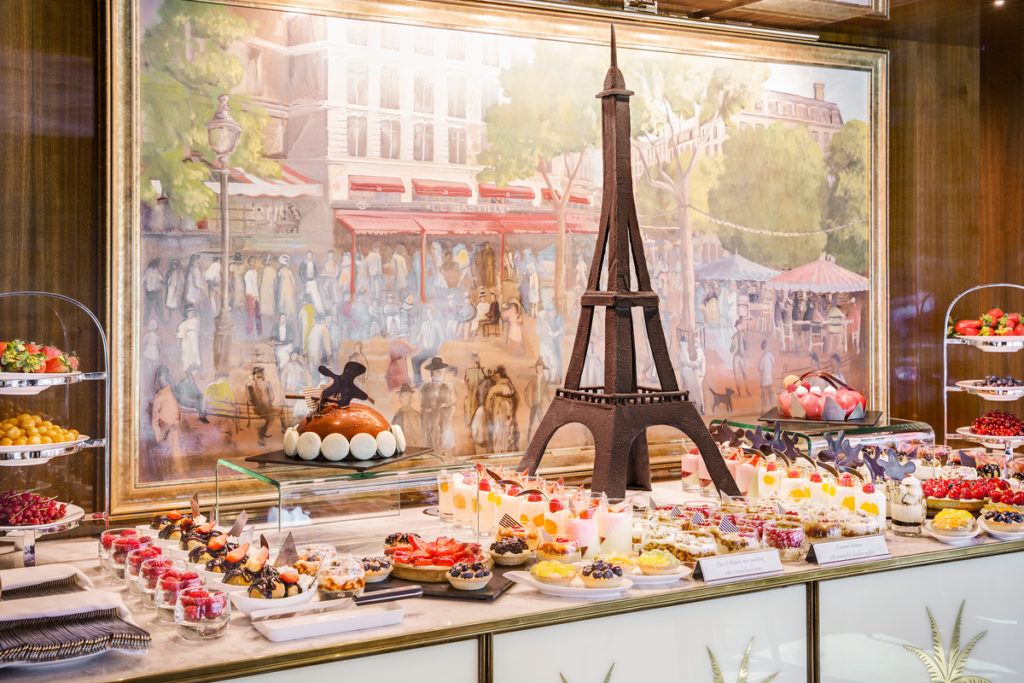 Fellow Passengers
Even though river cruise ships do have lower age limits for children, a Christmas river cruise is something for the entire family. Uniworld runs a special generations programme available for example for the 'Parisian Royal Holiday'. It means there are activities onboard for children as young as 4 years old and a 25% discount applies for young travellers aged between 4 and 17 years. You can find out more about it here: https://www.uniworld.com/uk/themed-cruises/family-friendly-cruises. Most other river cruise operators, welcome children on board from the age of 8.
The Weather
Time to wrap up warm and who knows, there may even be some snow!
What Our Customers Say
Back in December 2018, our customer Mem travelled on the Rhine at Christmas. Throughout her Christmas river cruise, she kept in touch and sent us some lovely messages letting us know how she was getting on. Here are a few snippets of her feedback which give you a better idea of what to expect when going on a Christmas river cruise.
Christmas Eve
"We're having a really pleasant time and enjoying ourselves. The boat, the staff, and the passengers are all lovely. After dinner tonight we're singing carols and having a special visit from Santa. I've got to put my slippers outside my cabin door before going to bed!!! I think I'm in my second childhood!"
Christmas Day
"Santa did put something in my slippers——a chocolate devil!!! We really enjoyed singing carols last night (I even sang a German Carol with the Restaurant Manager!!). The American guests were most amused."
"We went to Heidleberg this morning and I managed to get to the Lutheran church for their Christmas morning service. Sadly, we had to leave before getting Communion as our bus was leaving but we enjoyed the time we had there."
"We're sailing to Rüdesheim where after dinner tonight we're going ashore to experience the Rüdesheim coffee…very little coffee but lots of German Brandy."
December 29th
"Christmas day and Boxing day celebrations were lovely, and everyone is in such a happy friendly mood. We're now looking forward to the next 2days getting ready to celebrate New Year's Eve in Amsterdam. This holiday has really lifted my spirits and I'm hoping I can continue to feel relaxed into 2019."
New Year's Day
"Everything has gone really well, and the fireworks display last night was spectacular. A really lovely way to end the holiday."
Get In Touch
If you want to discuss our Christmas river cruises, please give us a call (0800 471 4754) or send us an email to discuss your cruise preferences and we do the rest.
Posted by
Christine