STOP PRESS: Save 25% off + free flights on Douro cruises in Jul/Aug 2019
For this weekend only. Limited availability but ready to book. Including the brand new Ama Douro luxury ship. Call 0800 471 4754 and get your cabin on hold today.
Enticing Douro
8 Days

Begin your journey down the Douro River, with its dramatic gorges, lush vineyards, and tranquil fishing villages in Porto and continue on to the ancient and picturesque city of Lamego
From £2,135 pp
Discover more
Flavours of Portugal & Spain
8 Days

Set sail in Porto, the beautiful "City of Bridges" and gateway to the Douro River Valley, a UNESCO World Heritage Site, with rambling vineyards and charming quintas, which cling to the steep sides of the river.
From £2,240 pp
Discover more
Get upto £1400 off on 2019 sailings
Global River Cruising is your one-stop shop for Amawaterways river cruises in Europe and Asia. With 34 different AmaWaterways cruises to choose from we are here to be your guide to the best cruises and offers in the market. An approved UK agent, here at Global River Cruising you will speak to the same person each time you ring and nothing is too much trouble. For the best service, prices and knowledge of luxury river cruising, you won't be disappointed.
Why Book AmaWaterways Through Us?
AmaWaterways pride themselves on being one of the highest level river cruise operators around the world.
Here at Global River Cruising we have worked with AmaWaterways for 6 years and make sure that we only get the best for our clients.  The best offers, the best repeat discounts, the best service and if something doesn't go to plan with the cruise or the rivers, we've got your covered and are in a strong position to argue your case.  That is what a good travel agent can do for you.  So give us a try, you won't be disappointed.
Berlitz river cruise guide rates AmaWaterways as having the best 10 ships in Europe.  Their larger, concerto class ships feature rooms with a french balcony and a veranda as well as suites with large enhanced seating areas.
As a member of Chaîne des Rotisseurs high level gourmet cuisine is offered on all cruises and wine with lunch and dinner.  In addition, most cruises feature an opportunity to indulge in a wine and food paired tasting menu at the Chef's table.  Excursions are specially curated to offer a wide range of choices of activity in every destination, including bike tours, late riser tours and slow walking tours, all included in the price.
AmaWaterways sails on the Rhine, Danube, Moselle, Seine, Rhône, Gironde and Douro in Europe. Further afield cruise and tours are offered on the Mekong in Asia and Chobe in Africa.  Cruises sail from springtime in Europe throughout the year.  Spend Christmas and New Year cruising with AmaWaterways.
And for a limited time only we are offering pre-paid gratuities at no extra charge for our AmaWaterways customers in 2019 and 2020.
Call 0800 471 4754 to speak to our Global River Cruising team.
ABTA bonded & ATOL protected Travel Agents
Browse AmaWaterways 34 River Cruises
Our Global River Cruising team have been on AmaWaterways cruises and are here to advise you, so why not give them a call on 0800 471 4754
Why AmaWaterways?
Why Choose This Cruise?
AMAWaterways are rated as having the 10 best ships on the rivers by Berlitz river cruise guide. AMA's included excursions go beyond the ordinary with small group tours exploring the culture and traditions of the places you visit as well as the main sights.  Real destination enrichment and deeper understanding is already included in  the cost of your cruise. A high standard of cuisine is guaranteed due to their membership of La Chaîne des Rôtisseurs – a prestigious international culinary society.  Relaxed private dining on board is also available to book during your cruise.
And for a limited time only we are offering pre-paid gratuities at no extra charge for our AmaWaterways customers in 2019 and 2020.
Browse all AmaWaterways Cruises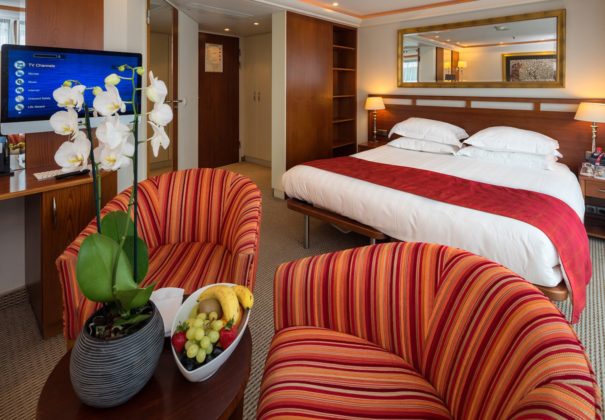 We like AmaWaterways Wellness Programme & Activities.
As the first river cruise line to offer a complimentary fleet of bikes—and helmets—to help cover more ground while exploring cities ashore, AmaWaterways recognizes that many guests want the option of participating in active leisure activities during their cruise. In many destinations throughout Europe, guests can join guided hikes and biking excursions through grand cities and vineyards, along scenic riverfronts and up to hilltop castles and fortresses. Professionally trained Wellness Hosts lead a variety of fitness classes, including core strengthening and circuit training, as well as occasional health and wellness-related lectures and discussions through AmaWaterways' Wellness Programme. On board Wellness Amenities, in addition to our Wellness Programme, our ships are equipped with a fleet of bicycles, a fitness room, whirlpool or swimming pool and a walking track. And, since cuisine is such a major part of the river cruising experience, AmaWaterways incorporates healthy eating, using locally-sourced ingredients into our culinary offerings.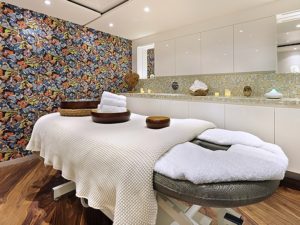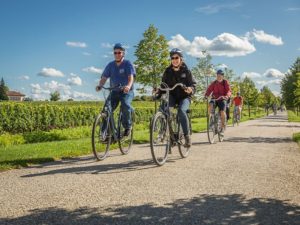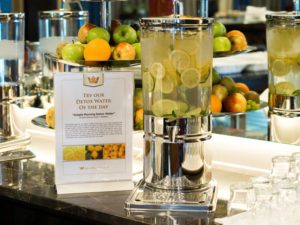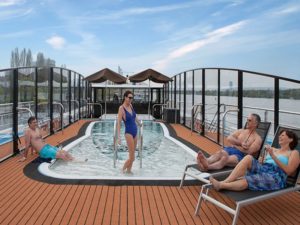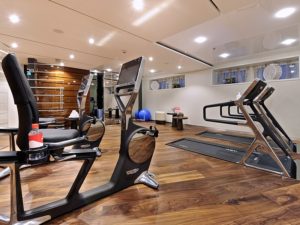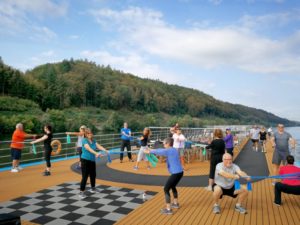 Search All AmaWaterways River Cruises
Call 0800 471 4754
Find the river cruise of your choice and either send us an enquiry online or give our Global River Cruising team a call on 0800 471 4754.
  Terms and conditions apply, all offers are subject to availability and operator booking conditions. All savings are included in the fares shown and were correct at time of print, but are subject to change. Prices are per person based on two passengers sharing and economy flights from London unless otherwise stated. Please note all excursions mentioned in the itineraries are not included but can be purchased pre-cruise.  Global River Cruising ABTA P6713.
Browse AmaWaterways 34 River Cruises
What are our customers saying?
Pleasant and knowledgable people. Personal service. Excellent experience. Returning customer. Now would always try to use this company as I trust them.
Mrs Macfarlane, Titan – Lüftner, Danube Festive Markets