When preparing to go on your holiday, you always need to plan ahead, for what you need to take, the places to visit and so on. On a river cruise, your itinerary is planned out for you, but there are still some questions to ask yourself to help prepare before you go.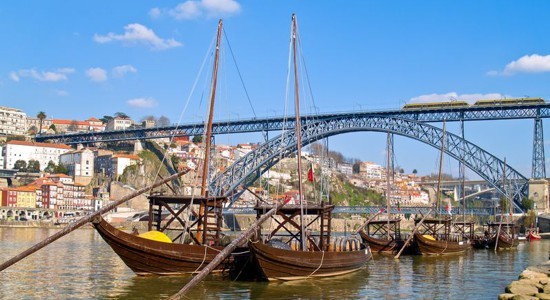 How much are you spending?
Not including the price of the river cruise itself, you need to take into account how much you will be spending. Having a minimum spend each day, depending on your budget is often better than a maximum, as then you will feel freer to spend and buy as you please – this is a holiday! Check the currency exchange, and how expensive the places you are going might be.
How long are you going for?
River cruises can range from being a week to just over two weeks, so be prepared to pack for the length. Keep in mind you might have to do some laundry, and although you will not have to carry luggage around with you, it is still better to pack light.
When are you looking to travel?
The best time to book a river cruise depends on what time of year you want to go. Certain places are better at different times of year, for instance the Dutch and Belgian waterways are fantastic in spring due to the blooming tulips. The Rhine is lovely to visit during the Christmas season as all the Christmas markets are open, and every town is in a festive cheer. However, many places and cruise companies only offer cruises through May to October.
What are you looking to do?
Different cruises cater to different things, and you can often pick and choose what you want to do. Those looking for a relaxing river cruise might enjoy travelling through the wine regions of Portugal and France, those looking for some exciting culture will enjoy the Danube. Take a look at our guide here on the different river cruises to experience, from food-oriented to ones focused on art.
Who is going on the cruise?
All age groups are welcome and planned for on river cruises. There is something for everyone to enjoy, and from toddlers to grandparents, everyone can leave with a memorable and enjoyable holiday experience. Some river cruises are better suited to children, and some are adult only, so whoever you are going with, choose the right one.
How are you getting to the cruise ship?
Many European river cruises will start and stop on the continent, but offer flights and trains to get you to the destination, and there is also the opportunity for you to drive there. Most cruise lines offer a 'fly-cruise' package, which is much easier. For anyone wary of flying, trains are the better and second fastest choice. Taking the Eurostar can get you to places all across France and to Belgium. There are great train services in Europe, and you can get from the UK to Passau in one day for a river cruise on the Danube.
If you are still a little unsure about what you might need to plan for your river cruise, head to our website for some tips, and you can also leave a message.
Posted by
Alex