France's second longest river, the Seine, flows more than 480 miles from Burgundy, through Paris and Normandy before joining the English Channel at Le Havre. A Seine river cruise is one of the best travel experiences to have in Europe and there is something for everyone.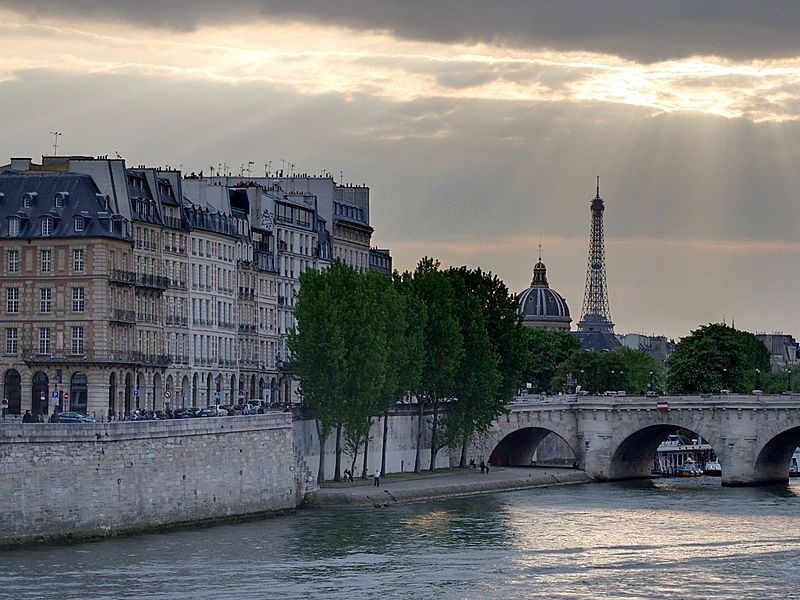 Historians can explore the museums and Normandy beaches, the nature lovers will enjoy the beauty of the gardens as Versailles, and sightseers will shop 'til they drop in Paris. There is spectacular scenery to appreciate all the way along, so check below for our top tips for a Seine river cruise:
Top tips:
Before stopping at places like Paris, which is immensely popular with tourists, it is best to book ahead to avoid disappointment at museums, restaurants and tours. Be patient when on board the cruise ship, as the Seine is a busy river, and passage past other boats and under bridges can be slow going. Finally, bring the right clothes and footwear with you. It can be hot in the summer months, and very pleasant during spring and autumn but the weather can change quickly, so back up waterproofs are a good idea, as well as flat comfortable shoes.
Best time to go:
One of the best times to go to Paris is August, as a cruise on the Seine is perfect at this time: the river breezes can provide relief from the heat. Though some family run cafés may close for the summer as their Parisian owners take their own holidays, you can enjoy Paris at a slower pace. A river cruise at Christmas time can also be fun, as Rouen and Paris are in festive spirits.
Best cruise lines:
All major river cruise lines offer journeys along the Seine, so you can choose any based on your own preferences and what you are looking for in the itineraries. At Global River Cruising you can pick from Viking River Cruises, Riviera Travel, AmaWaterways, Uniworld and more.
Best Seine river cruise itineraries:
All cruise shops offer slightly different itineraries, but each one will pass through and stop at Paris, Rouen, Vernon, Landing Beaches of Normandy and Honfleur. Daily excursions can be taken either on your own or by a guided tour to these stops. Meals are included, and you enjoy fine dining on board every evening, sampling the best food and drink from the region.
Best places to stop at and explore:
Paris – One of the most romantic and magical cities in Europe is wonderful to visit at any time of the year, and often one single day is not enough, so choosing a cruise with additional time in Paris can be the better option. Tours will show you the iconic highlights such as the Louvre Museum, Arc de Triomphe, Champs Elysees, Notre Dame and the Eiffel Tower. You can take your own time to explore the artistic Monmartre and walk through the Ile Saint-Louis and Ile de la Cite in the heart of the city.
Rouen – A guided walk through the medieval quarter of Rouen is recommended, where you can see the timbered houses, the Gothic cathedral, the 16th century astronomical clock and the central market place where Joan of Arc was burned at the stake in 1431. As well as the beautiful buildings, there is a spookier side of Rouen in the district of Aitre Saint-Maclou if you fancy hearing some ghost stories.
Vernon – Just five kilometres from Monet's house and the gardens at Giverny is the lovely village of Vernon. The narrow streets are lined with brightly coloured houses, cheerful cafés, a fine medieval Gothic church and also there is the Bizy Castle, which has a spectacular courtyard and water garden that is Normandy's answer to Versailles.
Landing Beaches – When stopping at the Normandy beaches, a walk on the historical beaches, and wander through the memorials will bring you to remember the incredible events that took place here. You can take informed tours of the beaches, to give you a full picture of one of the most important dates in history.
Photo by: Par Alvaro
Posted by
Alex