Packing is one of the worst parts of the holiday, as well as the unpacking when you get back home. Having a comprehensive packing list makes it so much easier, especially when you are about to embark on one of our last minute river cruise deals.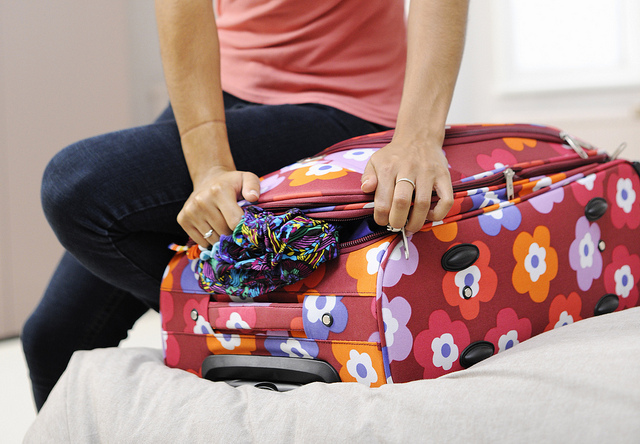 Check out our ultimate packing guide for a river cruise, along with some tips that will definitely make your holiday go as smoothly as possible.
Essentials
First of all, remember the tickets and documents, for the cruise itself and how you are getting there (aeroplane, train or ferry) as well as your passport, visas, and driver's license, or back-up form of official identification. Keep these items in a secure place, like carry-on luggage rather than a suitcase, or make a copy to keep in your suitcase too.
Insurance is the next important item. This includes car (if you end up hiring a car) medical, as well as travel insurance. As well as insurance documents, make sure you have emergency contact numbers with you, as well as some left at home.
In addition to the cash or any traveller's cheques you will bring, it is also important to take a bank card, either credit or debit with you, as you may have need for more cash. Be sure to alert your bank before travelling that you may use it overseas. A secure wallet or purse is best to put your money in – and leave behind any cards you won't need!
Necessities
Sunglasses can end up being that much-needed item you forget to pick up as you head out the door, so pack an extra pair in case, and remember any other glasses, contacts and cleaner you might need too!
Though a lot of people you meet on your river cruise will speak English, it is always good to bring along a phrase book and a guide book that will have the English and German/French etc. translation for the places you are visiting. It is always handy to know the basics like please and thank you! As well as the guide books, maps of the major cities can also be helpful, especially if you decide to explore on your own.
Reading material is always important, and it is often better nowadays to get an e-reader so you load up as many books as you want to enjoy, or even bring along a tablet and add a few films on it!
Electronics
If you do bring along a tablet or e-reader – remember the charger and adaptor! The same goes for a camera, mobile, iPod or MP3 player, laptop and any other electronics you will need to bring. There might be need for a couple of adaptors, but as most items need different chargers, be sure to pack them all.
On top of all the other gadgets, a travel alarm clock (if you don't use a mobile) is a handy item, and go for a battery operated one too, so there is no need to plug it in.
Medicine
When travelling to certain places, you might need injections, so check with a doctor before travelling, and make sure you have the booster injection before going, especially with the last minute river cruise deals. Having the right medicine with you is important. Ensure you have all the right prescription drugs you may require, as well as a selection of items like paracetamol or allergy tablets.
A first aid travel kit is convenient too, with things like plasters and bandages. In this you can add hand sanitiser, bug spray, sun screen and lotion. A holiday will be much more enjoyable if you are in full health.
When packing up this list – along with the clothes, comfy shoes, sun hats or woollies – spread it between suitcases, so in the event one is lost or delayed, you still have the right items between who you are travelling with.
Photo by: Highways England
Posted by
Alex