One of the first questions a potential first time river cruiser will ask us is how much does a river cruise cost? Although this is a difficult question to answer, I will try to do my best here to explain some general pricing principles and guidelines. The purchase of a river cruise is very much like buying any other holiday or consumable. With so many different ones available, prices do vary drastically. Just like buying a new car, there will be a basic price to get you into a car and on the road. But this basic purchase price then increases with add-on items such as electric windows, larger engine, metallic paint, leather interior, upgraded wheels, 4-wheel drive. You get the picture. A lot of time and thought goes into buying something like a car and the basic level, cheapest priced car without upgrades is rarely bought by a customer.  But it is the cheaper price that has prompted you or I to look at the model in the first place? An understanding that a river cruise is the kind of holiday that you might enjoy is a great starting point but also an understanding of what you are getting for your money and how much you will realistically pay for the holiday you want is really important and we hope to explain it to you here. Understanding the fact that picking the right river cruise with the right options for you first time round is critical to ensure maximum enjoyment with minimum worry. Most customers, after considered thought and research will elect to get the river cruise that will make them happiest in the long-run. Unfortunately, some people only focus on the initial price of a bargain holiday with the only goal of finding the "cheapest" option, therefore sacrificing quality, inclusions and service, which inevitably leads to disappointment, especially considering that unlike a car, a holiday can't be traded in if one is dissatisfied and disenchanted after having been.
River Cruise Pricing Explained
Now you understand the concept of adding extras to a purchase to get the one you want, let's look at the components of a river cruise, which amount to more than 20 variables and how they add to the cost of a river cruise and how these all effect the prices you will pay:
The 25 Point List of River Cruise Pricing Variables
1. How far away the destination you are visiting is from your home 2. Time of year of travel 3.Country/ies that the cruise is taking place in and their cost of living 4. Number of nights on the cruise 5. Number of meals included 5. The size of your accommodation on the ship 6. The situation of the accommodation on the ship – which deck 7. How many people are sharing a cabin 8. Number of nights in a hotel – if part of the holiday 9. Standard of the accommodation on the ship 10.Facilities on the ship 11. Level of service on the ship 12.Number of people on the ship and staff ratio 13.Number of destinations visited 14. What you do in those destinations and how you do it 15. Excursions included or not 16. Gratuities included or not 17. Drinks packages included or not 18. Insurance policies and financial protection 19. Standard of food and choice of food 20. Level of management and staff 21. Whether the ship is charter from another company or owner run 22. Exchange rate versus your home currency 23. Local taxes and port charges included or not 24. Perceived or real discount level offered during different months on sale 25.When pricing a river cruise it helps to bear all the above points in mind and understand which are most important to your ultimate happiness during and with the holiday. If one river cruise is more expensive than another, then it will come down to the factors listed above.
7-10 night river cruises on the European rivers
7-night cruise, prices will vary from approximately £800 per person up to £7500 per person. NB: these prices do not include the cost of getting a customer to the starting point of the cruise or travel from the end of the cruise to home. The £800-1000 per person cruise can be found in March or November in a small cabin with a head height window on the lower deck of a river cruise ship. A small number of standard excursions maybe included but also may not so it is worth being careful about this. Food will be included but choice will be limited. Drinks and gratuities will not be included. River cruises which are marketed at around £400-600 per person will be early or late in the year, will be using old ships without modern facilities or decoration and may not be suitable for customers with walking difficulties due to not having lifts or shallow stairs. Beds may only be pull down and cabins small, less than 150 sq ft. Travel to the ship maybe from the UK and back by coach. An example would be the MS Olympia. At the other end of the spectrum a £7500 per person river cruise would most likely be in a 800 sq ft suite with all-inclusive service and experiences on a ship with a less than 1:2 staff to guest ratio. An unbelievably luxurious yet elegant experience for the highly discerning. An example would be a Royal Suite the SS Catherine 7 night Rhone cruise, of which there is only one on the ship.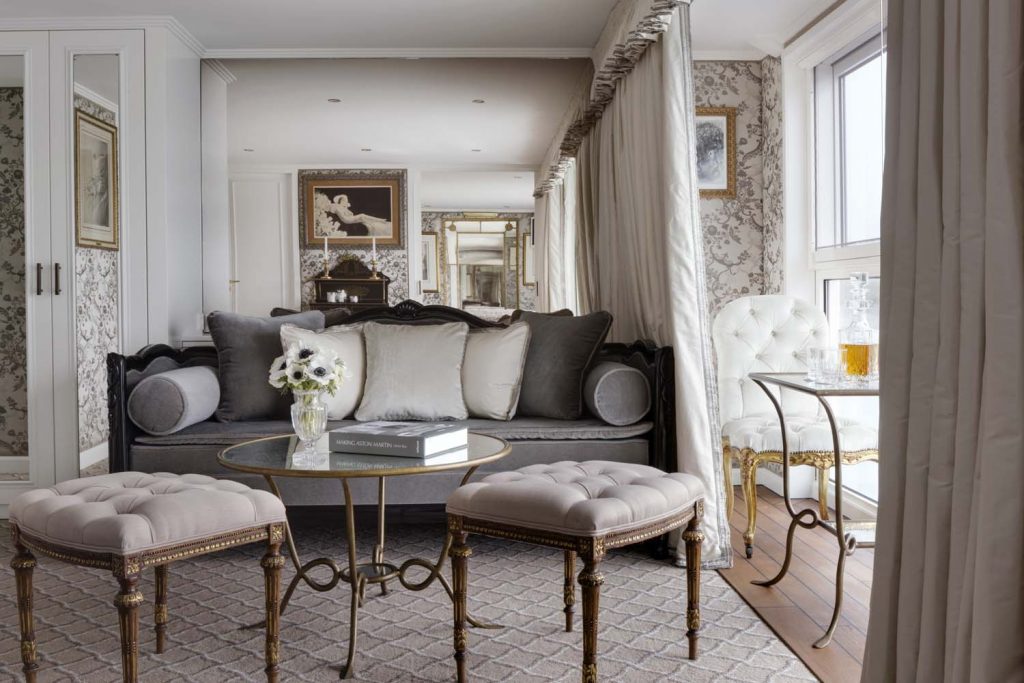 14 night river cruise prices on European rivers
An extra 7 nights will typically not work out exactly double the price but a 14 night itinerary is less common than the 7 night holiday. Amsterdam to Budapest or vice versa is very popular.
To help make it easier our river cruise packages are available are as follows:
A Complete Turn-key service
Many river cruising clients want to know that all the elements of their complete holiday are provided by the same company. By putting together a total cost for travel and the right cruise for the customer, they only have one point of contact for questions, billing and service and completes the holiday experience. By creating a river cruise holiday in this way with the customer's choice of cruise and flights, customers are able to get better holiday than blindly booking off a large operators brochure page.
River Cruises booked without excursions
A river cruise without excursions offers a greater ability to relax and enjoy the destination as you may want it. If you have already visited some of the places on the river cruise itinerary, this can be a great way of saving money. You can buy any excursions on the ship itself and it is a popular way to make sure that as our customer you get best value by only paying for the excursions you want to go on. Buying a full set of excursions on board, you will probably spend around £200-300. But by booking them individually, you will be spending around 35-90 Euros per excursion, dependent on length of time and travel.
River cruises for independent travellers
The costs of travelling to the starting point of the cruise will vary greatly. If you are Australian and looking to visit Europe, then there will be a long international flight involved. If you are German and looking to travel to the Rhine, then you might be able to drive from your home and back again. If you are British and looking to travel to France, then a flight will cost from £150-£500 per person dependent on day of the week and time of year. The earlier you book your flights, the less the flight will cost. River cruises usually start and end in prominent cities such as Amsterdam or Budapest so there should be lots of options available to fit your needs. If you are someone who is comfortable booking their own travel arrangements, we are able to offer our full range of worldwide river cruises on a cruise only basis, we simply sell you the cruise. This can often involve savings for the customer. It is also advantageous for customers who will receive exchange rate benefits from booking sterling rather than US or AUS dollars. A river cruise can simply be bought as a standalone element. We will tell you where the ship is going to be moored at the start and the end and what time you need to be onboard. You will have all the information you need before you travel. This can be an option for second home owners who may well be in France or Portugal already and want to cruise as part of a larger holiday away from their normal base.  Even if you are travelling in Asia, we can still sell you a cruise without needing to book anything else from us.
River Cruises with rail travel
River cruising with rail travel is an increasingly popular choice with customers who either enjoy train travel or are fed up with using airports. Europe has an extensive rail network and as most river cruises start and end in large cities such as Paris, Amsterdam, Vienna, then we are able to offer our customers who want to use rail our full European range of river cruises. So how much does river cruising with rail cost? Again, dependent on routes used, a rail journey can cost from around £100-300. It usually costs a similar price to air travel in Europe, but can only be accurately priced up to 3 months before travel. This is due to rail prices only being available 3 months before, unlike air which can be up to 11 months before travel. Using specialised rail such as the Orient Express is also possible with Budapest or Venice river cruises in Europe, though cost per passenger is usually around £1500 -£3000 extra. Our best value, not best discount river cruising message As discount messages are confusing and are manufactured by pushy sales people, we advise not to look at the headline saving but look more closely at what you are getting for your money. You would do this for any major purchase in your life.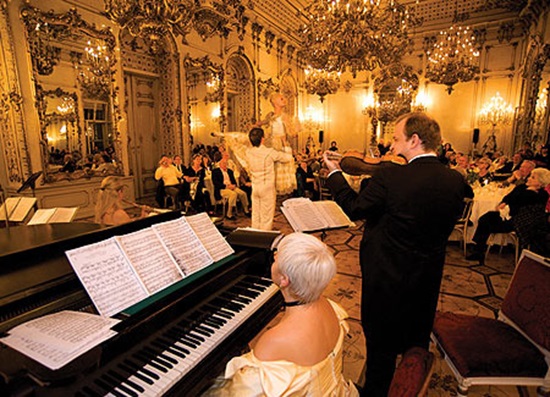 All river cruise brochures will feature wonderful pictures of the scenery you will see. However, how you will experience the place and the depth of the experience is where your money is spent. For example, let's look at Vienna, Austria's capital city. If you only want to go for an afternoon, to be taken on a bus to see the main sights from the outside, then you will be happy only paying for the level of river cruise that does this. Perhaps you will come back to Vienna again on a city break and do it properly next time. Perhaps you would like to go to a classical music concert in Vienna and take a little more time in the city? Then the next level of river cruise would be for you. If you are only intending to go to Vienna once and want to make it a once in a lifetime experience, how about a private concert in Vienna and gourmet dinner at an royal palace where you have an small guided tour by the palace owner and feel like you have gone back in time? Then you will be delighted with the higher level of river cruise which actually allows you to do this. It is also likely that this holiday will find you on a brand new, luxurious ship with around 120 other guests and high staff levels and service. The 7 night river cruise with the simpler guided tour by bus may well be around £1200-1900 per person. The river cruise which includes a private concert river cruise will be around £2500-4000 per person, dependent on time of year. Pricing of the cruise will be cheaper when the weather is cooler also. The same river cruise in November or March in Europe may be nearly 40% cheaper than going in June or September and you will still visit the same places.  Sample itineraries which include the private Vienna concert are: APT "Magnificent Europe"  <a href="https://www.globalrivercruising.co.uk/cruises/danube/apt-magnificent-europe-river-criuse/"> Scenic "Gems of the Danube" <a href="https://www.globalrivercruising.co.uk/cruises/danube/scenic-gems-of-the-danube-river-cruise/">
Posted by
Alex