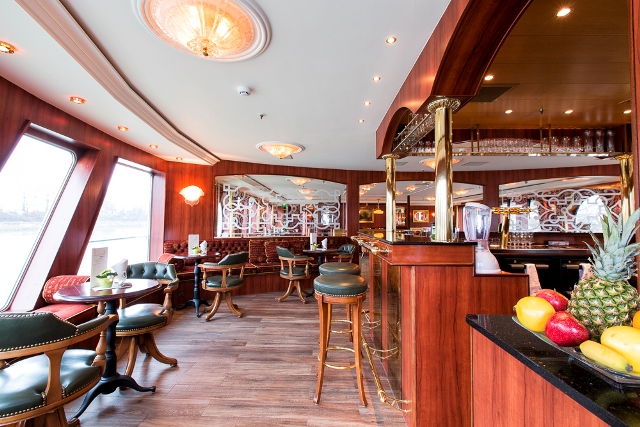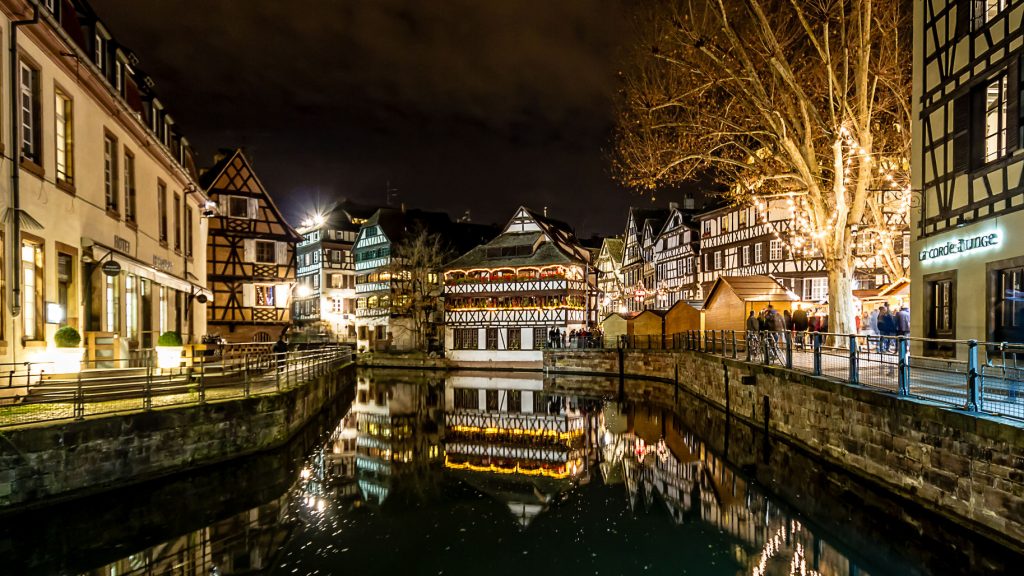 There is still time to book an unforgettable 2018 New Year celebration.   Be transported to in the heart of Europe on a luxury New Year river cruise with the help of Global River Cruising, an independent river cruise travel agency based in North Cornwall.
Indeed, in the lead up to Christmas, wouldn't it be great to have a relaxing trip away to look forward to? It is just the thing to keep you sane. A luxury river cruise allows you to simply let someone else do the cooking, cleaning and organising and generally spoil you rotten.
Europe's Rivers at New Year
On the continent, the time between Christmas and New Year is relaxed as work has generally stopped and there is time to enjoy each other's company and take in the sights and sounds in countries which offer a crisper, snowier winter experience than we often get in the UK.
Bonus Content: Download our Festive River Cruises Guide to learn more about cruises at Christmas & New Year.

Strasbourg: France's oldest Christmas Market
Sailing down the Rhine at this time of year can show another side to this ancient part of civilised Europe. Deep in the Alsace region, Strasbourg's medieval centre is home to the oldest and one of the largest Christmas markets in France, started in 1570. Its wooden huts are filled with hand crafted gifts and seasonal food and drink options including mulled wine and sausages. Unlike other Alsace and German markets, this Christmas market and its outdoor ice rink is still open up to and including New Year's Eve.  The whole Rhine area looks wonderfully elegant when covered in a sprinkling of snow and the pubs offer roaring open fires to warm you after sightseeing.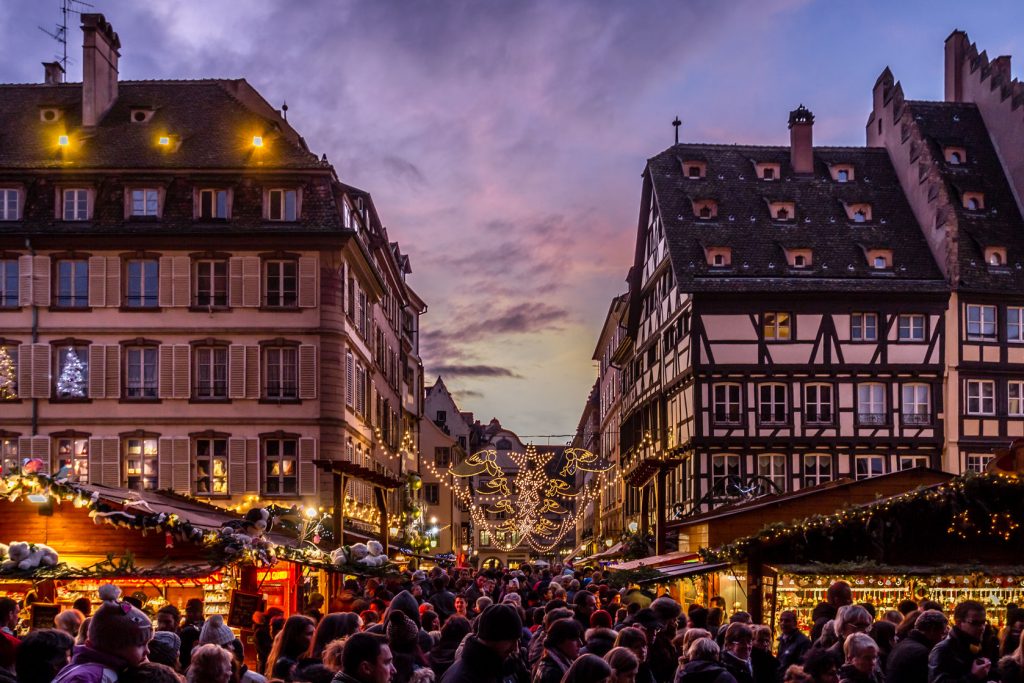 No Better View of New Years Eve Fireworks Than From Your River Ship
On New Year's Eve itself, you will be treated to a gala dinner onboard the ship and then be treated to some of the best fireworks displays to be had anywhere in Europe. As you stand on the top of your river ship you will have uninterrupted views of the this once a year river-side panorama complete with colour and sound. Seeing the Rhine or Danube in December is a very different experience to that in the busier, warmer times of year.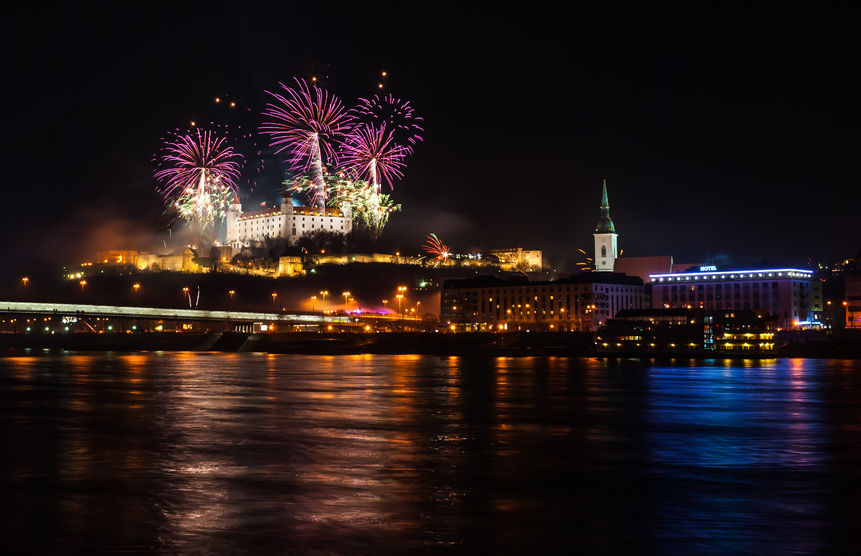 View our Christmas Markets, Christmas Time & New Year River Cruises