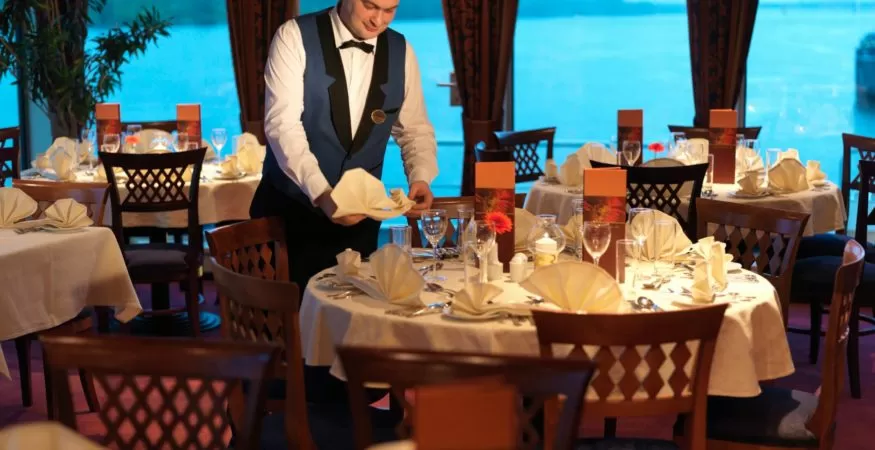 You do need to know what to do about tipping on river cruises in Europe. All the river cruise lines do have different policies on tipping. Especially in the UK where we don't have a culture of tipping it can seem daunting for new customers. We have put together a simple spreadsheet to help you compare by operator what is expected so you can have confidence when on board that you have budgeted correctly.  Being forewarned is being forearmed.
River cruising tipping is different to ocean cruising gratuities, so don't worry

Some ocean cruise lines have now increased their "service charge" per day to around $15 per person which automatically gets added to your on board account. This does not happen on a river cruise, so don't go worrying about that.  In fact, don't worry about tipping at all.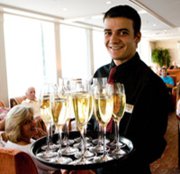 Tipping on river cruises for coach drivers and excursion guides on river cruises
Firstly, these are generally not included, even where some operators say "gratuities included". Not included for Avalon, Riviera and Saga.  We would absolutely say a 1 Euro tip per trip for a driver would be most appreciated.  For local guides, 2 Euros for a good tour would be in order.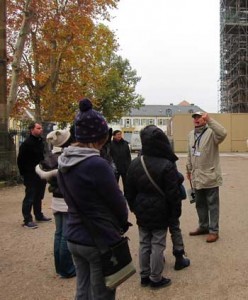 Which river cruising companies include all gratuities?
There is nothing to pay tipping wise on Tauck – in fact if a staff member accepts a gratuity, they will be dismissed.
Scenic includes all gratuities both on ship and on land. If however you are in a hotel as part of your trip, then gratuities are not included for that part of the journey.
Emerald includes all gratuities both on ship and on land. If however you are in a hotel as part of your trip, then gratuities are not included for that part of the journey.
Uniworld – all gratuities either at land or on river or in hotel are included.  Job done!
Avalon – gratuities are included for ship staff and Cruise Manager.  They are not included for local guides and drivers, so again the recommended small tip per person would be most appreciated if you think you have had good service.
Viking – for 2019 Viking are including gratuities as part of their early booking offer.  Check at the time of booking to confirm whether this is available.
Which river cruise companies don't include any tipping at all
The main river cruise companies which don't include gratuities are: Saga, Viking, Riviera, Amadeus, Croisi and AmaWaterways. On our spreadsheet we have included the operator's recommended daily amount which varies from around 8-15 euros a day to include the Cruise Manager and other staff.  This does not include the local guides or coach drivers.  Of course, gratuities are discretionary, dependent on service.
So, as an example, a 7 night holiday including seven tours on board an AmaWaterways FAQ vessel would cost, if guidelines were followed an additional 126 Euros per passenger, e.g 15 euros a day for staff and cruise manager and then 3 euros a day between the coach driver and local guide.  This would be roughly the same for all operators who don't include tipping.
How are tips given on a river cruise?
Individual tour guides which are contracted on a day by day basis by your Cruise Director and  coach drivers are generally given a small amount of cash on a daily basis if you would like to. As suggested a euro for the driver and 2-3 euros for the tour guide.
If you are a customer on a ship where the staff and cruise director are offered discretionary gratuities, then here is what happens.  You will find an envelope in your cabin towards the end of the cruise.  This will allow you to place cash into the unmarked envelope.  The cash needs to be Euros.  You can then place it in a box near reception.  However, you will be given instructions at your disembarkation meeting as to how exactly the crew would like this done.  Some river cruise lines have separate envelopes for the cruise director and then for the other staff.  Sometimes this is because the Cruise Director is self employed.
Some vessels do allow you to add your discretionary amount by card to your account, but a definitive list is impossible.
Don't forget to download our river cruise comparison sheet to see what each operator includes and help work out the relative costs for your chosen holiday. DOWNLOAD HERE.
If you need a little more personal advice do please give us a call!
Alex Leete