All this talk of Christmas river cruises is making me feel a bit festive, even in October! Mince pies, advent calendars, cake, crackers, carols and trees are an essential part of an English Christmas. I have been wondering how the other countries – where our river cruises call – also celebrate this holiday. If like me you are curious, then here goes!
Christmas in Europe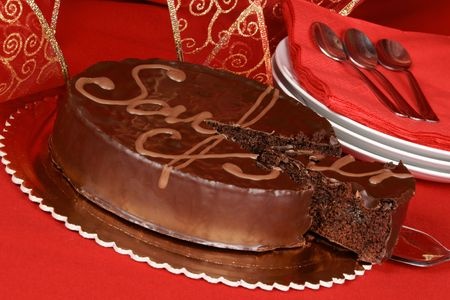 In Austria, celebrations begin on Christmas Eve with carols around the tree. Then comes a meal of 'gebackener karpfen' (fried carp) goose and turkey followed by special Weihnachtsbaeckerai cookies and sachertorte (chocolate and apricot cake). The Christkind brings presents on Christmas Eve, leaving them under the tree.
Over in Germany, children begin their Christmas with a visit from St Nicholas on 6th December who leaves chocolate and sweets in their shoes. Presents are exchanged on Christmas Eve when Santa Claus arrives. After this comes the main Christmas meal of carp or goose, followed by Stollen (a yeasty bread made with lots of dried fruit).
In France, every house has a nativity scene peopled with santons (nativity figurines) based on local characters. Père Noel arrives with presents on Christmas Eve. Turkey, goose, venison, oysters and cheese followed by a sponge cake called bûche de Noël are eaten during Réveillon, the special Christmas meal. I have french and Austrian friends and it means over excitement on Christmas Eve and a lie-in on Christmas morning. (I haven't quite worked out the timing on Santa's sledge arrival for how this works as according to the North American satellite tracking website we use in this house, he's still over Ghana then!)
The Baby Jesus brings the children presents on Christmas Eve in Slovakia, placing them under the Christmas tree. Called by a bell, children run but always miss him! Then comes the wait while they eat Veilija before opening gifts. There are 12 dishes to taste set on a table covered in white and clad with sheaves of wheat at each end. (I'm thinking I need to start watching Slovakian parenting programmes, because the discipline they must be able to instil in small children to make them wait through a sit down meal before opening their presents is truly to hold in awe!)
Christmas Day is much quieter with the Holy Mass service, visits to the Bethlehem crib scenes and meeting family and friends.
Christmas in Russia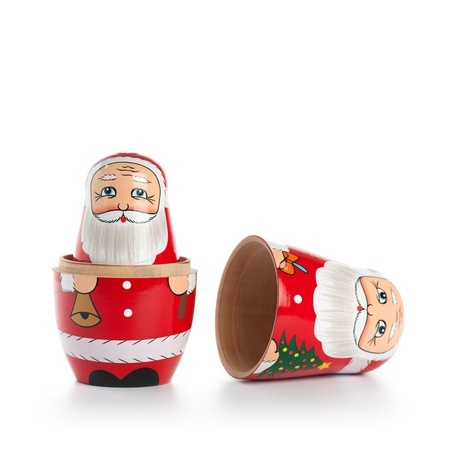 In Russia, Father Frost brings gifts to children on New Years Eve after the children have circled the tree and called out his name. Many children also look for Babushka who spent too long cleaning before going to see the Christ Child. Now she roams the world, handing out gifts at Christmas to children.
The Russian Christmas comes on January 7th because the Orthodox Church follows a different calendar. Many people do not eat anything on Christmas Eve until the first star has appeared. Then they break their fast with sochivo, a porridge served with honey, fruit, nuts and poppy seed. Sauerkraut is an essential part of the Christmas Eve meal, along with cranberries, shredded carrot and onion rings.
I hope you have enjoyed our quick little journey around some of our river cruise destinations at Christmas. If you're interested in a Christmas River Cruise you can see a selection of cruises from the following link or just give us a call.
If you're looking for something else, how about Christmas in Paris, you can read about it in Timeout here.
And remember, one thing however is always the same – Merry Christmas. In Russian it is 'S Rozhdestvom', 'Frohe Weihnacten' in Germany and Austria, 'Vesele Vianoce' in Slovakian and 'Joyeux Noël' in French.
Alex
Posted by
Alex