River cruises in Europe continue to grow in popularity and diversity, and Uniworld river cruises are introducing exciting new changes starting in 2017.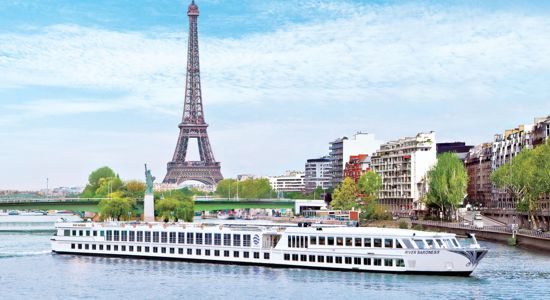 A new ship, the 'S.S. Joie de Vivre', will be sailing the Seine River along the popular Paris to Normandy cruise route. Designed to reflect the French 'joy of living', the new ship will be the crown of Uniworld's fleet, and everyone on board will have the chance to experience the amazing food, wine, art and culture of the country.
The company is also introducing two new European cruises through Germany and France, where travellers can see Munich, Nuremberg, UNESCO World Heritage Sites, Paris, and more. These cruises will give the opportunity for travellers to sample as much of the culture and art of France and Germany.
There will also be a themed Uniworld river cruise that will explore the Jewish heritage of Europe. A little different to the other cruises, there will be a chance to discover the influence of Jewish culture on Europe and be introduced to the food and culture with on-board tastings.
Other changes to the service will be in place, with room service, breakfast in bed and the chance to truly personalised your river cruise with concierge service so you can dine at the best restaurants on your stops and see the latest theatre shows while on your trip.
If you are looking for your next exciting holiday, book up a river cruise with Global River Cruising today!
Posted by
Alex