Our season by season guide on where to go river cruising and when.
Worldwide river cruises happen all year round, so you'll never be stuck for a river to visit from January through to December. There are many river cruise destinations to choose from and all of them come with their own peak times. Factors that you need to take into consideration to decide the best time to go river cruising in Europe and Asia are the weather, crowds and special events happening throughout the year.
But fear not, we've done the leg work for you and put together a simple season by season guide on when to go river cruising in Europe, Asia and North America.
Spring
River Cruises in Europe
Springtime is the best time to go a river cruise on the Belgium and Dutch waterways. We highly recommend booking the so-called Tulip river cruises in March, April or May. As the name already suggests this is to coincide with the tulip season in the Netherlands. The Netherlands in springtime is a riot of colour with bright tulip fields set amongst windmills and canals. It's a sight that everyone needs to see once in their lifetime and should therefore be on everyone's bucket list.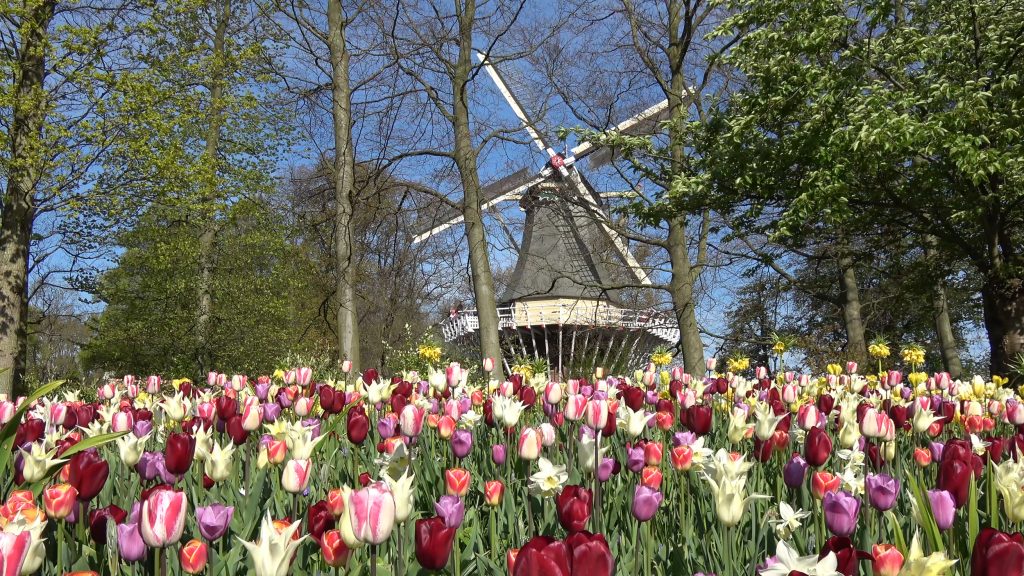 One thing to keep in mind is that March is a great month to pick a bargain when it comes to European river cruises. The weather is cooler, but the rivers are less crowded. It depends on the weather as to whether the blooms are earlier or later. But the ships, the excursions, the food and the staff are all the same, so if you enjoy river cruising, this can be a really good option for a cheaper early in the year river cruise.
The best time to visit the Mekong delta on a river cruise is during the dry season, from November through to March. The temperature is at its most comfortable as well as being less humid. But the prices reflect that this is the preferred time for most visitors.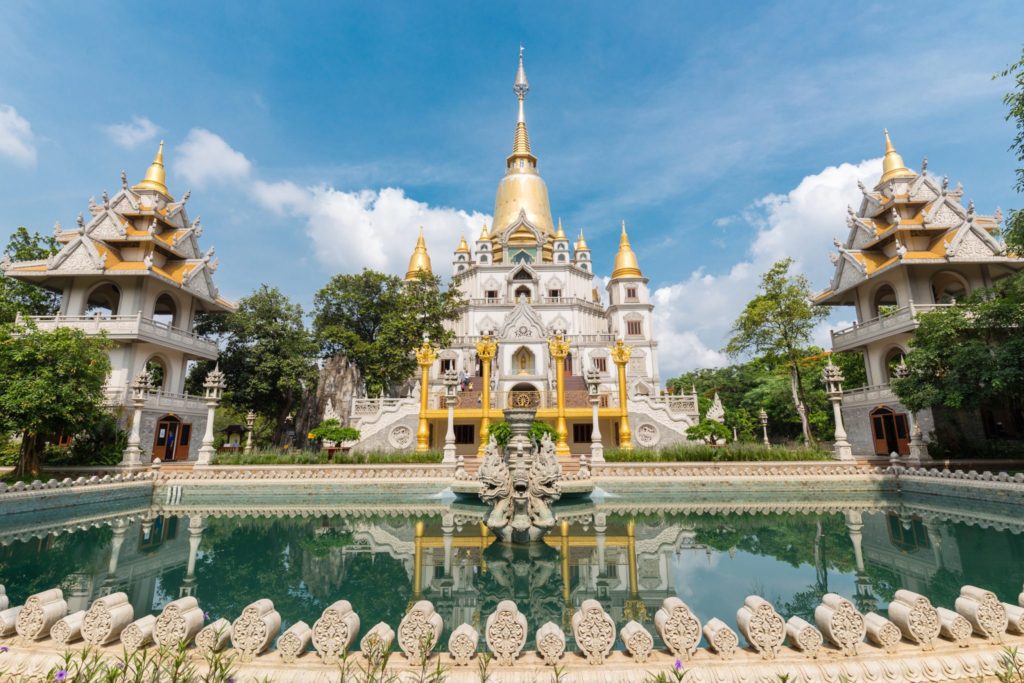 Exploring the Mekong is a once in a lifetime experience especially with a luxurious river cruise. March and April are a great alternative to the peak months of November until February to go on a Mekong river cruise as you'll find a good balance between costs, weather (not too hot) as well as the number of tourists visiting the region.
A journey along the Mississippi is a lesson in America's Civil War history, as well as a chance to visit grand plantation homes and storybook towns of the Deep South. This is Mark Twain territory, after all.
In general, the best time to river cruise on the Lower Mississippi is from February to early June/late May. Spring offers mild temperatures and is in general the most pleasant times to visit.
Summer
River Cruises in Europe
June and July mark the peak season for European river cruises including the Rhine and Danube and the waterways in France and Portugal and Italy. Unlike most holidays taken in Europe, August is not the peak price time as this largely adults market much prefer the weather to be cooler and airports less crowded.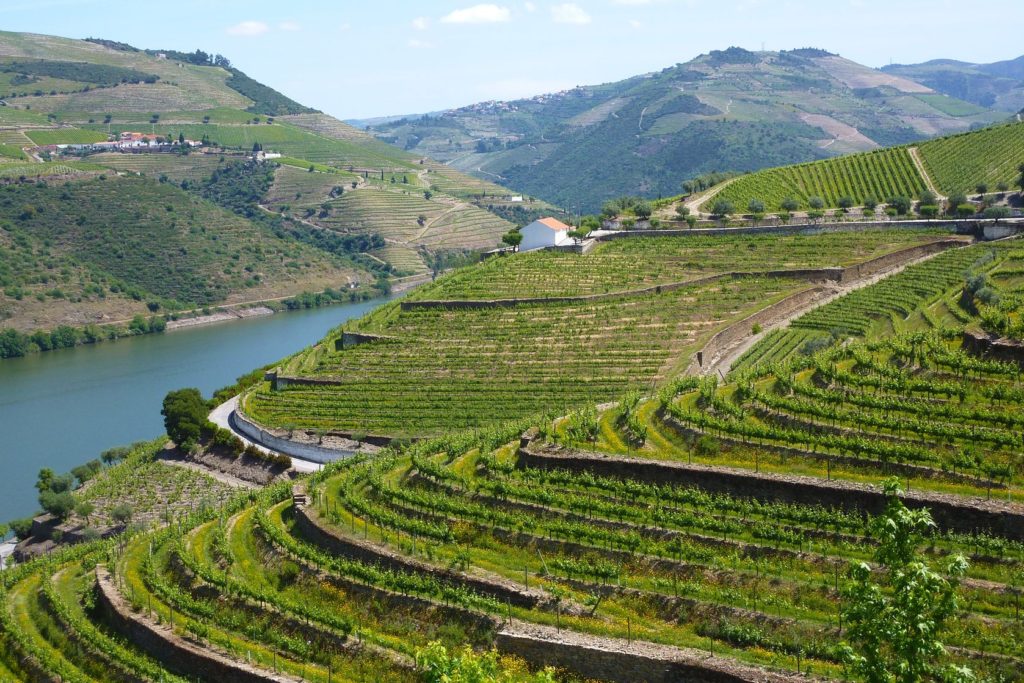 In terms of the best time to go on a river cruise in Europe, August presents a real opportunity to pick up a river cruise for a lot less than you would pay in September. There is no getting away from it; peak season brings the highest river cruise package prices. Having said that, luxury river cruise operators have enhanced their river cruises by including more on and off ship activities. Bicycles to take from the ship to explore the area have become the norm as well as guided hikes to a hillside vineyard or castle. Each day brings a choice of up to 4 excursions to enjoy, many of them exclusive.
Whether you'd like to try a kayaking excursion on the river or a complimentary yoga class on the deck, some operators will offer these activities for no extra cost.
Russia might not have been on your radar as a river cruise destination but it's becoming increasingly popular. Especially the activity-intensive stopovers in St Petersburg and Moscow are a real highlight.
The best time to river cruise in Russia is the summer months. Compared to the central European river cruise routes, Russia has a rather short season starting at the beginning of June and ending in October, which is entirely due to the temperature and distance that you will be travelling. Peak season is end of June and July enabling visitors to enjoy the White Nights (named after the endless seeming daylight).
Autumn
River Cruises in Europe
The end of September through October and November are still very popular months for European river cruises. With the majority of summer crowds and high prices gone and the heat of July and August behind you, early October bring some of the most pleasant conditions for river cruising in Europe.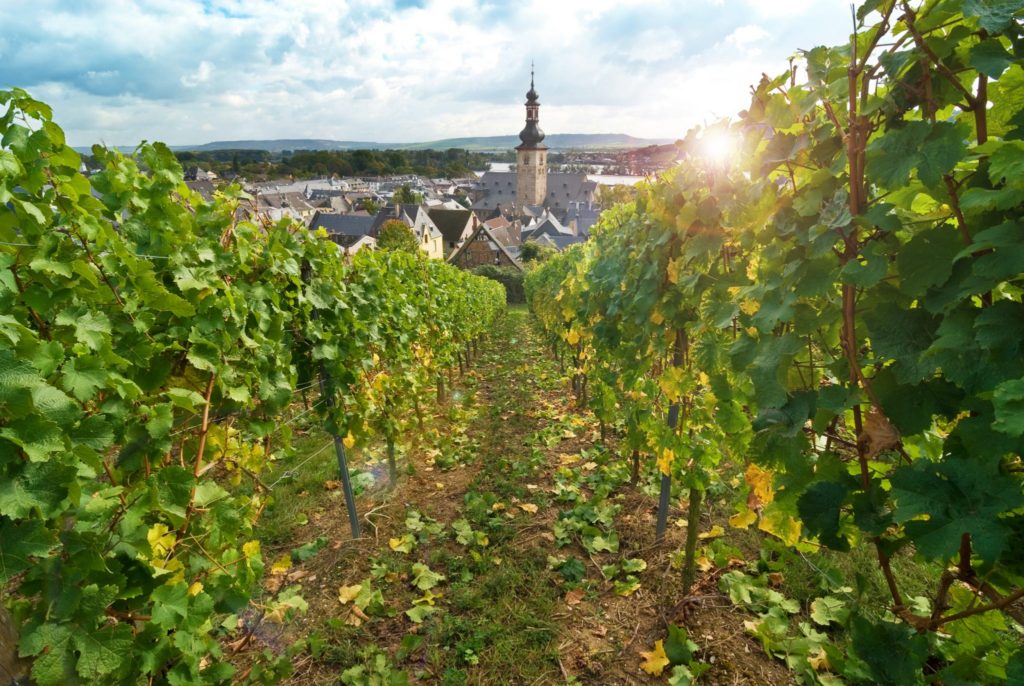 Also, let's not forget that the autumn foliage is stunning, and there's a lot of festivity in the air: farmer's markets and wine festivals crop up in late September and October. There are also several wine-themed cruises in November, when vintners are unwinding from a busy harvest and ready to kick back enjoy the fruits of their labour with you. For that, we can recommend a river cruise on the Rhône.
After that, much of Europe switches into festive holiday mode as the Christmas Markets get set up across much of France, Germany, Austria, Slovakia, Hungary to only name a few.
It also stays warmer a bit later in the season on the southern European rivers such as the lower Danube, touching on Croatia, and the Douro, which wends its way through Portugal.
India is a country of extremes: chaotic but spiritual, super rich but devastatingly poor. A river cruise in India will not be for everyone but if you embrace the culture and have a sense of adventure then a river cruise on the Ganges will most certainly blow you away.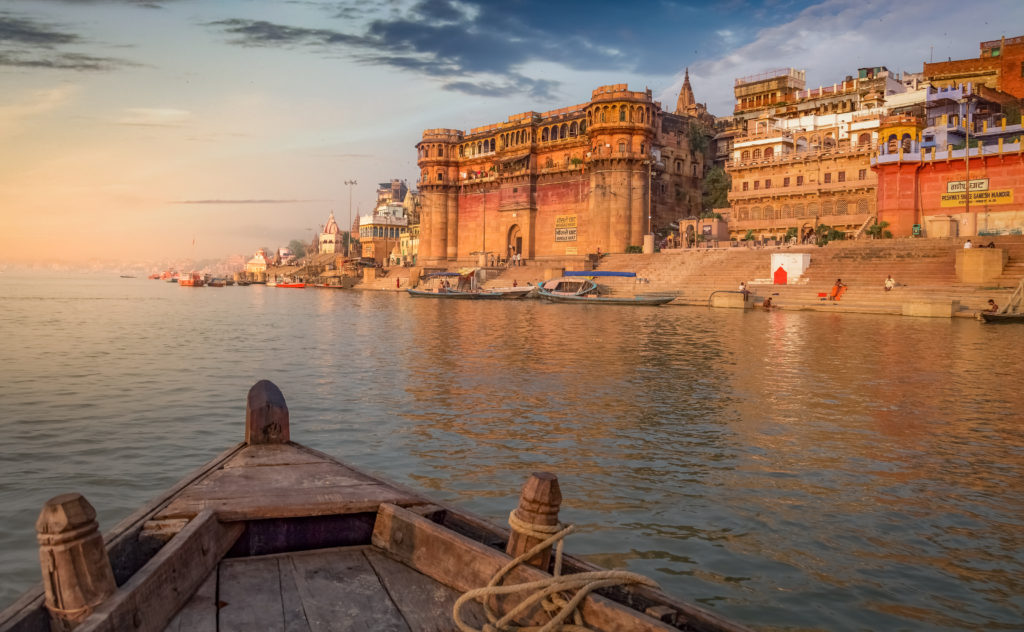 Currently, Global River Cruising offers two different river cruises on the Lower Ganges (The Lower Ganges with Pandaw and India's Golden Triangle & the sacred Ganges with Uniworld). Both run from October to November.
Mississippi river cruise itineraries are usually separated into the Upper and Lower part of the river. The Upper Mississippi is generally considered to be between St. Louis, Missouri and St. Paul and Minnesota. Unlike the Lower Mississippi river cruises which have their peak season in the spring, the Upper Mississippi river cruises take place in October and November. Sailing outside of the summer season will also mean you will have less trouble from those pesky mosquitos.
Winter
The best time to have a river cruise on the Mekong river is in the dry season. The dry season starts in November and ends in April; however, the period which is from November through January is optimum time. It is considered as the best time of the year to do Mekong river cruise as the wet season has just passed and the sun is not too hot.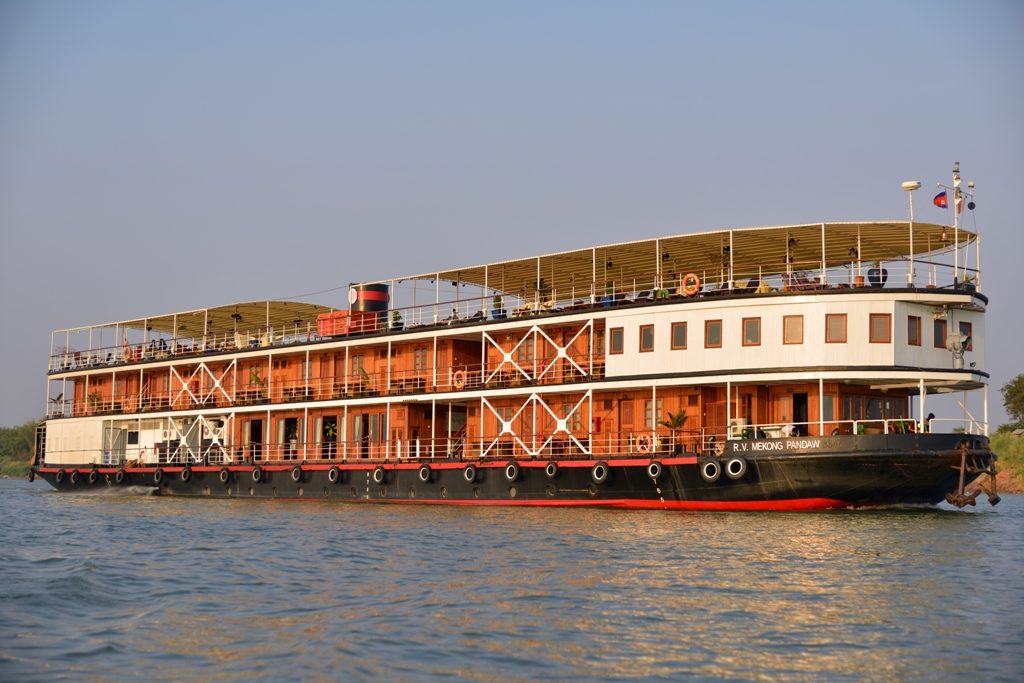 During the dry season, you can relax and enjoy your trip with the clear sky and calm water. You can gain a lot of memorable experiences with local people and discover some new lands without being anxious about the weather.
River Cruises in Europe
The winter season is all about the build-up to Christmas and the New Year celebrations. Christmas Markets in the cities along the Danube, Rhine and Moselle make a cruise at this time of year downright magical. Yes, it's cold, but there are Glühwein and cheer to keep you toasty.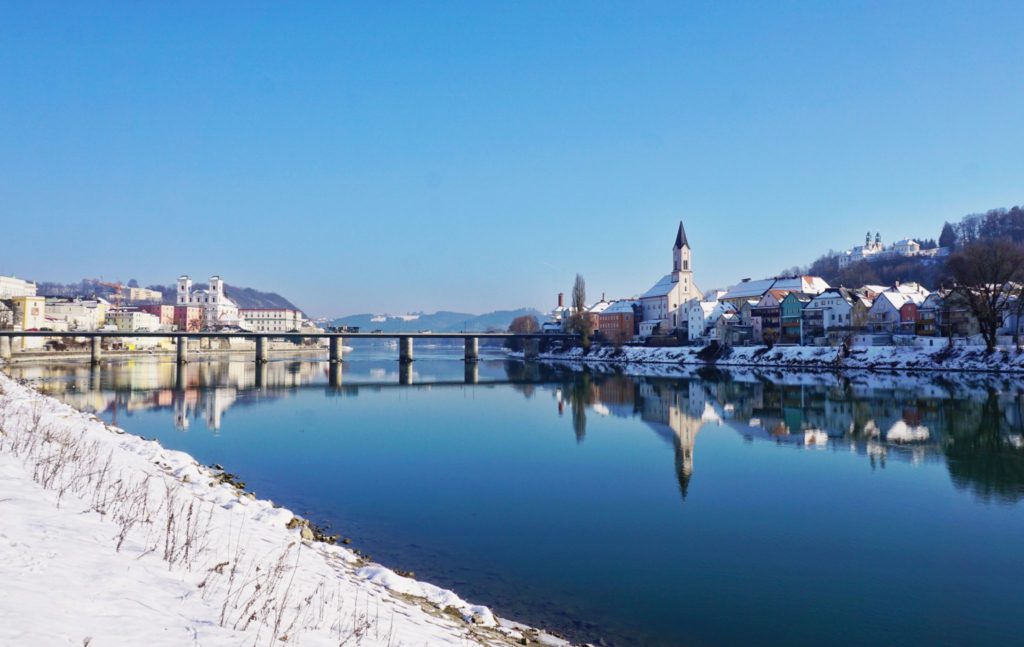 If you're a keen shopper that likes to find unique Christmas presents, then a Christmas river cruise is a must. Bring winter coats, hats, gloves and other ways to stay warm. It can get very cold and with a bit of luck even snow.
Last but not least…
If you have questions regarding the best time to take one of our river journeys, please do get in touch. Our expert planners will talk you through a perfect river journey at the best time and the best way to go.
Ready to start planning? Get in touch
Posted by
Christine