River Cruise or Ocean Cruise what's the difference? Plenty. River is a more like a land tour than an Ocean cruise experience.
A few of the big differences are the facilities. The mega ocean ships offer facitilies like swimming pools, multiple restaurants, bars and lounges and the endless activities on board every day. Whilst the river ships do offer some of these, they are on a much smaller scale.
And you won't have any 'Sea Days' on the river. You will have some day time cruising but this is part of the charm – to sail quietly down the river watching the scenery drift past.
Best of all, river cruises generally include shore excursions along with many other extras unlike on the ocean cruise ships.
Although some ocean ships are now offering drinks packages these are an extra expense. Most river ships will include wine, beer and soft drinks with meals, 24 hour tea and coffee, free Wifi. So, with fewer on board expenses to add to your bill even though the original fare may be slightly higher to start with a lot more is included. So no more large on board bills to settle at the end of your holiday.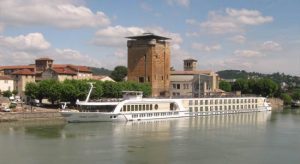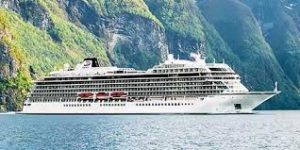 You will see land all the times on a River cruise and are in port daily. Most stops are right in the heart of the town, you can literally stroll off the ship and you'll be there. No more docking in the less salubrious industrial ports full of tankers and working ships, waiting for your bus into town. And on your return, then queuing again to get back on board at the end of the day.
River itineraries are a lot more port intensive, you could be visiting a different destination every day, sometimes two in a day as travelling between stops is not a great distance.
Carrying 200 passengers or fewer European river ships are smaller than their ocean going counterparts which can carry up to 7000 passengers!, River ships are a lot more intimate, the atmosphere very sociable, no long queues for the restaurants, or waiting to get on and off. Just imagine it to be a small luxury floating hotel.
Cabins can be slightly smaller than the large ocean suites, but still beautifully decorated and very comfortable, all with a window or balcony, and you will not find any inside cabins on a river ship.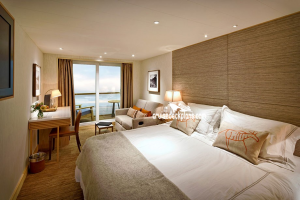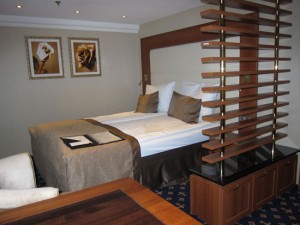 The passengers on ocean cruise liners often range from the budget conscious, sun seeking cheap getaway last-minute booker, often sell off the cheaper cabins this way, to upscale guests looking for the sophisticated ambiance cruising can offer.
River ships offer something to both past ocean cruisers who want to experience something different but still want a holiday afloat, and travelers who would never consider an ocean cruise but like culture and quality accommodation. You also won't ever find a cheap last minutes get away on a river cruise. With so few cabins, the most popular ones sell fast.
And finally no need to pack your cases the night before the end of your cruise on the river and having to leave it the corridor outside your cabin you can just finish packing the day you leave. And if your onward travel isn't until later, continue to enjoy the facilities and leave at your leisure.
So, I hope that this blog post has moved you closer to knowing whether a river cruise is for you. Each river offers something different as does each cruise operator. As a specialist in our field. We look forward to making river cruising work for you.
Rachel
Posted by
Rachel