Vienna is a much loved river cruise destination and there are many ways to see and enjoy it. Operators offer short city tours, at night illumination cruises, private concerts and recitals as well as museum visits and local culinary adventures.  We would also recommend an extended stay in the city, there is so much to see.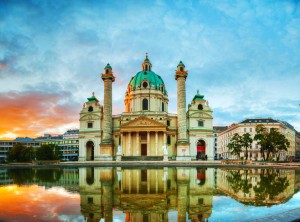 So if you have ever thought about visiting Vienna, why not go?
1. The Vienna Spanish riding school celebrates its 450 year anniversary this year. In addition to a very special gala performance by the world-famous Lipizzanner stallions on June 27, the Fete Imperiale summer ball at the Riding School takes place on June 26. The general public can view morning practice or take in an afternoon performance.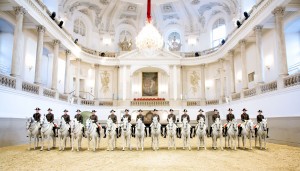 2. There are 300 museums in Vienna. The Leopold modern art museum includes permanent works by Gustav Klimt, born in the city in 1862 as well as other great Austrian artists around 1900.  Open daily, except Tuesday.
3. Rated amongst one of the best places to live in the world for six years in a row. The city enjoys lots of green space with many parks in the heart of the city. Is also rated as one of the safest major cities on earth!
4. Over 10,000 people enjoy live classical music every night in Vienna! Each year, the Vienna concert schedule includes over 15,000 events of varying sizes and content. It trully is home to classical music as it can boast having more composers that it can claim to be residents than any other city. To name but a few Mozart, Mahler, Beethoven, and Johann Strauss all worked here.
5. A UNESCO world cultural heritage site, Vienna can lay claim to 27 palaces and more than 150 other stately residences.
6. Take a break from site seeing to enjoy a Viennese coffee house or a pastry shop.  No trip is complete without learning a little about and enjoying a Sachertorte or Bundt cake.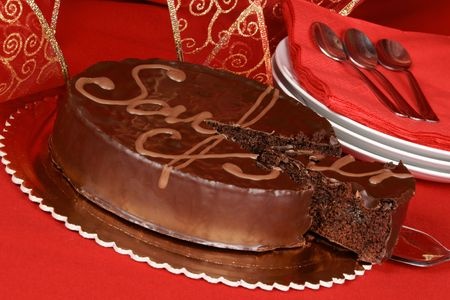 7. The 60th Eurovision song contest will take place in Vienna on Saturday May 23rd at the Wiener Stadhalle.  An official fans village will be underway on Rathausplatz from May 17th with both the semi-finals also taking place the day before the final, there are now so many entrants to sift through.  A bit of Europop and madness not to be missed!
8. Visit the birthplace of the Snow Globe. Erwin Perzy invented it by accident in his workshop in Vienna in 1900 when trying to increase the brightness of electric light bulbs, by placing a water-filled flask in front of the light bulb.  One experiment used semolina which looked like snow when falling.  Hence the idea was born and the family business is still running with its closely guarded secret snow flake recipe passed down from through the family.
9. How many of the 1,144 rooms at the UNESCO world heritage site Schönbrunn Palace can you get round?  Make sure you definitely find the Mirror room, which is where Mozart gave his first public concert to the Empress at the age of 6.  The Palace is also home to Vienna's zoo, the oldest zoo in the world as it was built in 1752 and is currently home to over 500 animals including a baby panda.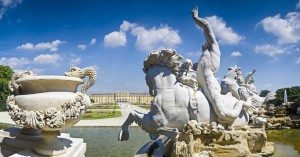 10. Save 10% on site-seeing if booked by the end of April 2015! Vienna is so well set up for visiting, that a Vienna pass is a must!  It includes entry to 60 museums and attractions, local public transport and hop on and hop off site-seeing buses. A 2 day adult pass with travel is currently 75.10 Euros.  Visit www.viennapass.com 
A few little recommended itineraries which can give you maximum time in Vienna or also extend your stay in a hotel are on our website.  Ring us on 0800 471 4754 for details of latest availability or we can also tailor make a river cruise and Vienna stay.
Alex
Posted by
Alex