"What is the food like on a River Cruise? is one of the frequent questions we get asked.
Most offer a menu that reflects the local area using fresh local produce and in our experience can be exceptional, Breakfast features a large selection of hot and cold choices with cooked to order eggs, omlettes and pancakes.  Lunch if on board, and not on a tour is usually a three course offering with a wide menu choice and your evening meal four courses again with a wide choice of dishes featuring some regional specialities of the local area.
If you don't fancy trying the local delicacies, or just want a lightermeal then you will not go hungry as you can always get fresh Fish, Chicken, Steak or just a Salad.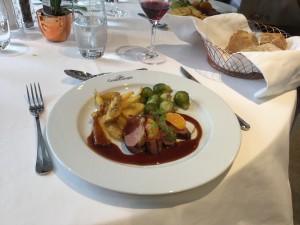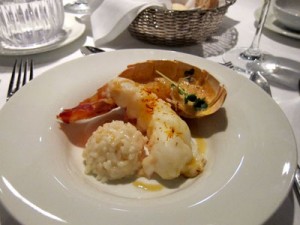 Most ships only have one sitting for Dinner, as the large restaurants have enough seating for everyone to dine at the same time.   AMAWaterways and Scenic do have a specialty restaurant on board (free of charge unlike ocean going specialty restaurants which incur an extra charge, however you may need to book a table)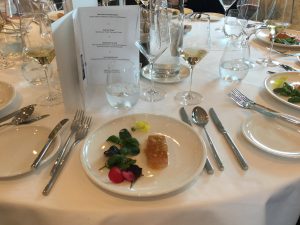 Special Diets
Any special dietary needs can be catered for, Vegetarians wont have any issues as veggie dishes are widely featured on the menus, and the menus usually show which dishes are Gluten free, Nut, Dairy etc.  We would suggest that you let then cruise company know in advance of any special needs so the kitchen knows in advance and the Maitre d' will check with you on arrival to run through all requirements.
Dress Code
River ships have no strict dress code on board it is very relaxed, no formal nights so no need to pack evening wear like on an ocean going ship, just smart casual.
Wine Cruises
For food and wine lovers why not try one of the gourmet or wine cruise on offer which feature vineyard tours, wine tasting with a local sommelier and gourmet tasting menus, guest speaker on how to pair food and wine together

Posted by
Rachel