Recently I have written very long blog posts. But today's is simple and to the point. It is a short worded but pictorially rich review of the brand new ships, MS Emily Bronte and MS Thomas Hardy. The forthcoming MS Oscar Wilde (2017) and MS Robbie Burns (2018) are also of a similar design and configuration.
Emily Brontë & Thomas Hardy from Global River Cruising on Vimeo.
MS Thomas Hardy on the Rhine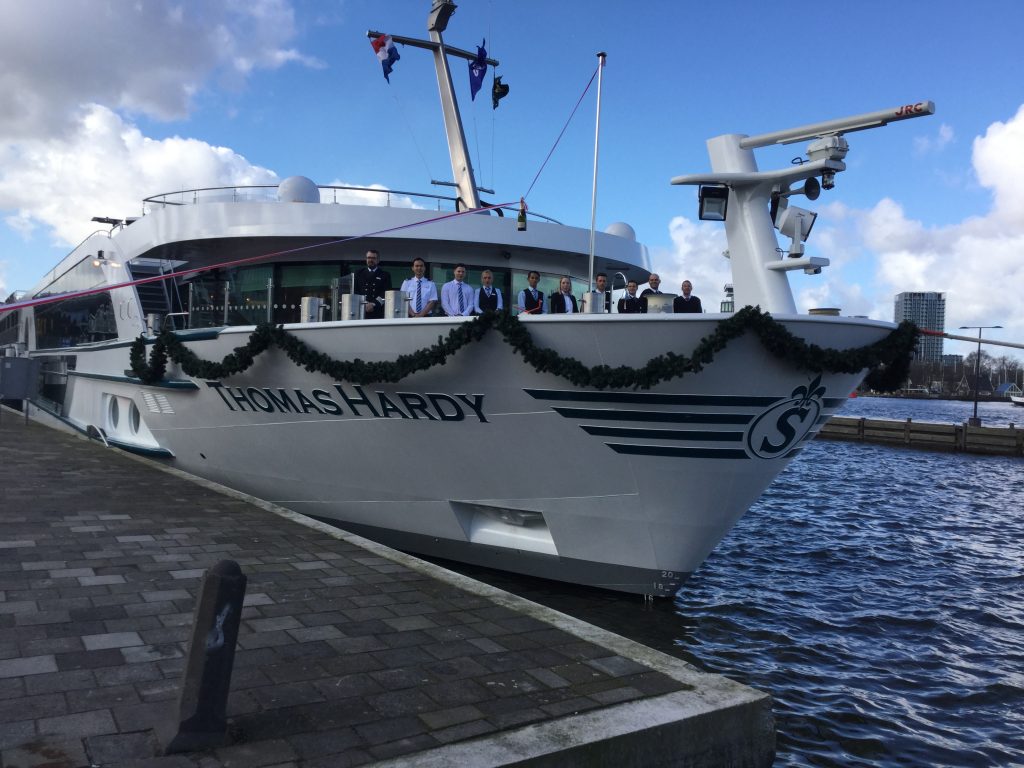 Last Friday, myself and 50 others were lucky enough to be invited by Riviera Travel to christen their brand new 135m ships, the MS Emily Bronte and MS Thomas Hardy which were in Amsterdam for the day.
If you book a Riviera Travel holiday on one of these two ships in 2017 or 2018 you will be able to experience not only the best ships that Riviera has in its fleet – this is a considerable step up on even their beautiful 5 star Lord Byron and Jane Austen – but the wonderful standard of food and wine which I had at lunch!
MS Emily Bronte Fine Dining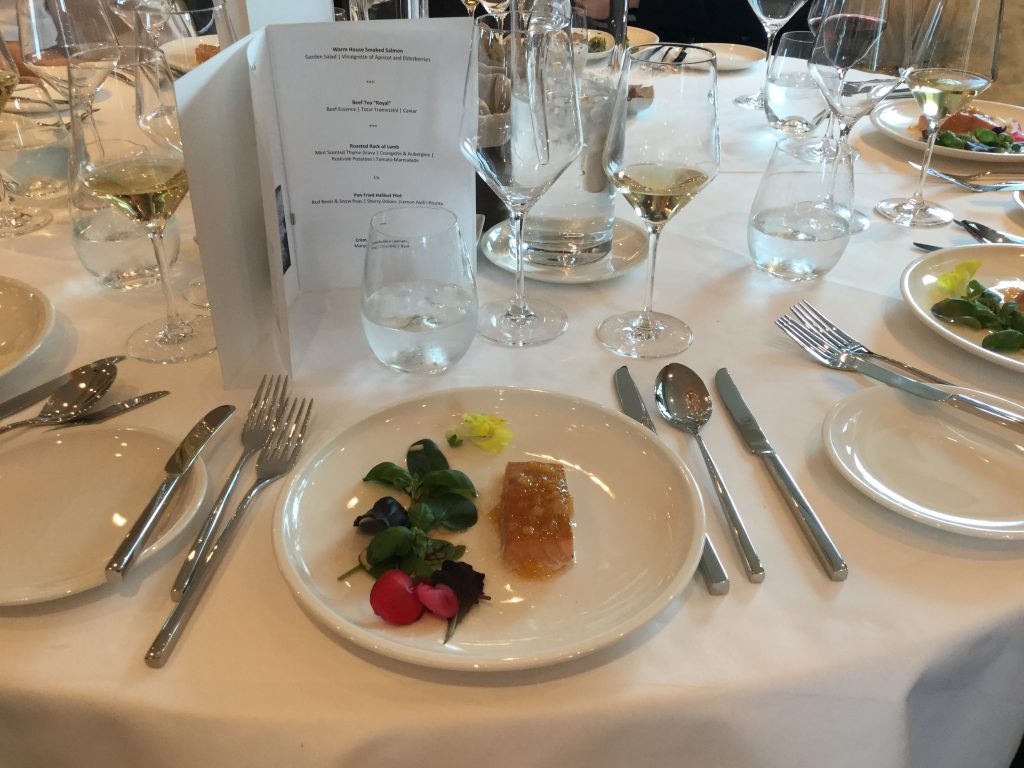 Being the first of two brand new 135m ships, the cabins are all now called suites and start at 183 sq ft, even on the lower deck. The middle and upper decks have french balcony windows. Superior suites are at an angle with a slightly larger seating area facing the window and measure 210 sq ft. They don' have the sit out balcony. Only 4 suites on each ship feature a sit out balcony and these will be the first to go – at 274 sq ft, they are stunning.
MS Emily Bronte Deluxe Suite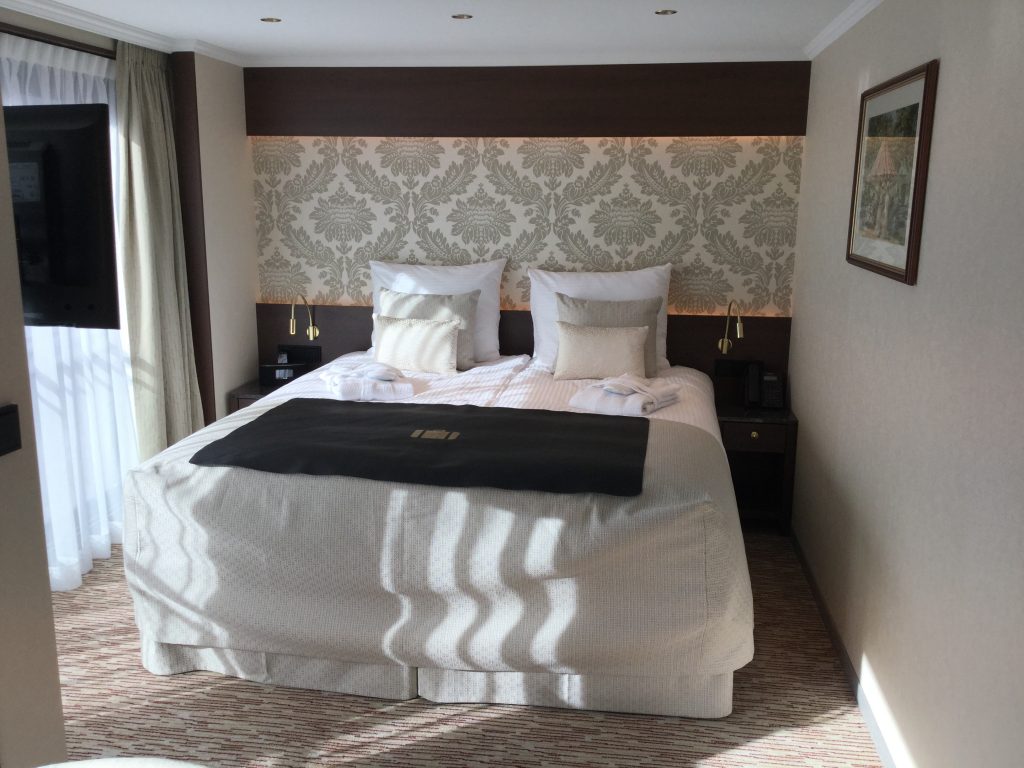 If you are a suite kind of customer – then there are only 4 on each ship, complete with a full sit out balcony. 2018 is now on sale through ourselves.
The new suite ships will be cruising the Rhine and Danube throughout the summer, they will also be available on a Christmas market itinerary in December from £589 per person.
These ships are superb and quality at a price that undercuts the rest of the market. So how do they compare to the other operators? Riviera are now the biggest seller of river cruises in the UK and they have done this be offering a standard of ship that isn't possible to find from any other operator for the price. These ships are a step up. Unless you particularly want an all-inclusive river cruise, I would definitely look at Riviera and make your decision from there.
New for 2018 – a new 2 week lower Danube cruise "Gems of Eastern Europe" – a round trip from Budapest which goes down to the Danube delta. This itinerary is being sailed by the suite ship MS Thomas Hardy. First sailing is on 29th April 2018 and prices start from £2299 per person.
For availability, call 0800 471 4754 and we'd be delighted to assist you with your next river cruise.
Posted by
Alex