Cruising the Rhône & Saône on the MS Swiss Corona
Riviera Travel operate their Rhône and Saône river cruises through Burgundy and Provence on the lovely MS Swiss Corona.  It really is a cruise of two very different rivers with the calm, peaceful, picturesque La Saône meeting the strong and powerful Le Rhône at their confluence in Lyon.
A little older than some of Riviera Travel's other vessels the Swiss Corona is still a very comfortable and elegant river cruise ship and provides a number of features that make her well suited to this cruise.  One aspect that is particularly useful is the forward observation deck, slightly lower than the main sundeck this area is accessible at all times, even when passing under very low bridges.  Unlike some other vessels this does mean that there is always somewhere to sit out.
Our Captain, David, has the rivers in his blood, being from French river ship family – although now lives in Cardiff with his wife and son.  We were openly welcomed into the wheel house and provided with a host of fascinating (for me at least) and interesting information about the rivers and the ship.
Arrival
Having flown from London Gatwick to Lyon we are met on arrival and transferred, by coach from Lyon airport, to the Swiss Corona docked in the newly redeveloped Confluence district of Lyon.  Home to a grand, new museum, shopping centre and also the administrative headquarters of the Rhone Alps region.  Riviera Travel have chosen this docking location to avoid the more congested centre, and ensure the ship is not 'rafted' against other vessels, so leaving views unobstructed and making boarding easier.
We are welcomed on board, and provided with a light lunch of soup and sandwiches in the lounge whilst our cabins are prepared.
Cabins
Standard cabins are relatively spacious, at 161sq.ft, with twin beds that can be made up either separately or together. Individually controlled air conditioning in the cabin was coping easily with the mid 20°C temps we were having.  It also reportedly managed the 38°C the previous week!  Cabins on the middle and upper decks have French windows, whilst those on the lower deck have small, high level windows.  There are also small number of suites on the Swiss Corona. At 196 sq.ft.. These are a little larger and have the bed on an angle towards the window as well as a larger seating area.
En-suite bathrooms are tiled throughout with a glass shower enclosure, sink and washbasin with high quality Gröhe fittings.  In common with most of the river cruise ships at this level Bathrobes are available, but you will need to request them from reception.
The available storage is good with three hanging areas, two half height one slightly longer, two small draws and plenty of shelf space.  There is also storage for luggage and larger items under the bed and bedside tables with three small drawers.  Coffee and tea making facilities, a small desk, two chairs, a fridge, safe, hair dryer and TV complete the room.
One complimentary bottle of mineral water per person, per day is provided in your in-room fridge.
Dining
A buffet breakfast with a wide selection of cold meats, cheese, cereals as well as cooked options and omelettes made to order.  A light lunch is available from the Lido bar and may be taken up on deck if the weather permits. This is on a themed basis such as hot dogs or Thai noodles as well as soup and salads. A wider selection of hot and cold buffet items are available in the restaurant.
Complimentary afternoon tea and cakes is served in the lounge around 4:30pm if you need a snack to get you through the afternoon.  One thing to note here is that the crew do work to a strict schedule so don't miss the time slot!
Dinner is a silver served, five course affair and is open seating so you can choose who you sit with.  Generally this is a la carte, with a small choice of dishes, and you can dine between 7 and 9pm.  Special dinners such as the welcome dinner are a set menu, with choice of main course, and are served in a single sitting at 7pm.  On the first evening a buffet, offering various hot and cold choices, is provided to cater for differing arrival times of passengers.
As an alternative dinner may be taken in the Lido bar to the aft of the ship. The "A Taste of the Rhône River" menu is the same each evening and may be booked at reception, on a first come first served basis.  It's certainly worth a try one evening.
Water is provided with all meals, alcoholic and non alcoholic drinks can be ordered from the bar and, I would say, are reasonably priced.  Bottles of wine were available from under €20, £14 at today's exchange rate, and were very pleasant.  A small 25cl beer was €2.40 – considerably cheaper than the one I had from a bar in the town!
Coffee and tea making facilities are available in each cabin and a machine is available all day in the Lido lounge.
Tours and Excursions
Riviera Travel have 2 staff on board the Swiss Corona, a Cruise Director and Tour Manager.  This is more than most river cruise companies helping them cater better for the passengers.  Whilst this is lovely when things are going well it is even more important when there are passenger emergencies or scheduling changes, when one can deal with the issue and the other communicate with the passengers.  I was very impressed with both Diane, our cruise director, and Rosalind, our Tour manager.
At the beginning of the cruise we are split into three groups for the tours.  This is done by taking a card from one of three baskets, so you can always be with your friends. The tours were of a really good standard with knowledgeable local guides providing a real feeling for the area.
Each afternoon there is a short, but useful, introduction to the following day's destination. If there is a guided excursion planned it will provide some detail on what to expect. If not some general information bout the destination and recommendations for site seeing are presented. Both the Cruise Director and Tour Manager are available to answer any questions and provide further recommendations should you wish.
The tour of the Burgundy wine region between Chalon-sur-Saone and Beaune was very informative and concluded with a tasting of some really lovely young, and not so young, Burgundy wines.  The highlight for me was probably the 2001, Premier Cru, AOC Beaune – but at 35 euros a bottle I decided not to buy any.  Conveniently the merchants will ship your wine to the UK for you!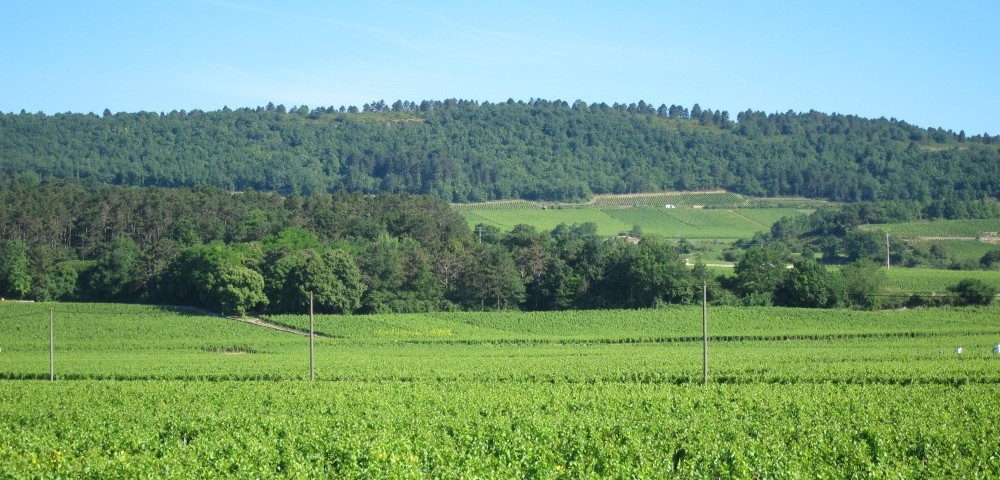 Overall Experience
I have to say I was very impressed with the whole experience.  The accommodation, dining, and onboard service was very good and the tours were excellent, better than I had expected at this price point.  The presence of two tour staff, helped with this as did the excellent local guides.
Whilst not at quite the same level as some of Rivera Travel's newest river cruise ships, the MS Swiss Corona was very comfortable and certainly more than met our needs as passengers.
In comparison to other cruises at a similar price point Riviera offer excellent value and we're happy to recommend them.  You can see full details of this itinerary from the following link.
If you've got any questions, or would like to share your own experiences, please feel free to comment below.
Posted by
Simeon